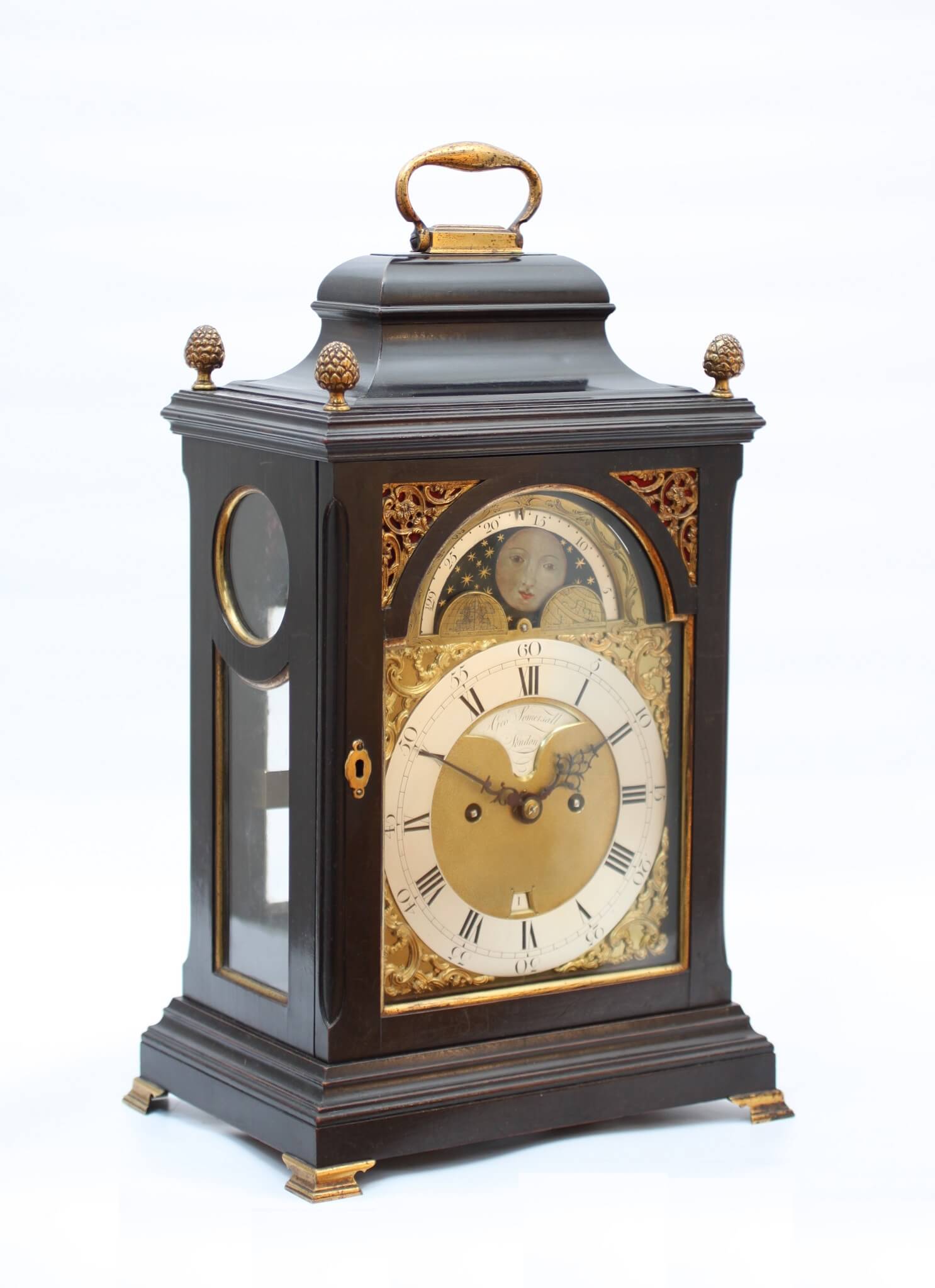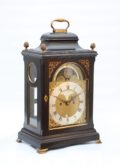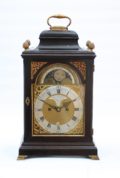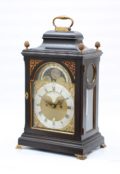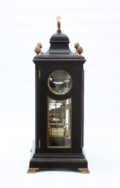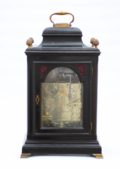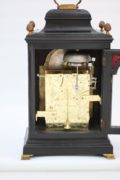 An English table clock moonphase and date, G Somersall, circa 1770
Description
8-day movement with Dutch half hour striking ebonized case with brass mounts.
17.3-cm brass arched dial with silvered chapter ring with Roman numerals, matted centre with date aperture and recessed signature; Geo:e Somersall London, blued steel hands, gilt rococo spandrels and moonphase in the arch, 8-day spring driven movement with double fusee and verge escapement, rack Dutch half hour striking on two alternating bells or on demand, finely engraved back plate, ebonized case with true bell top surmounted by a brass handle and four berry finials, brass bound glazed panels to all sides, moulded plinth raised on brass bracket feet.
Both the Dutch striking and the moonphase indicate that this clock was made for the Dutch market.
Sizes
(Height) 49 cm (Width) 28 cm (Depth) 19.5 cm
(Height) 19.3 in (Width) 11 in (Depth) 7.7 in
Price
sold
Signature
George Somersall London