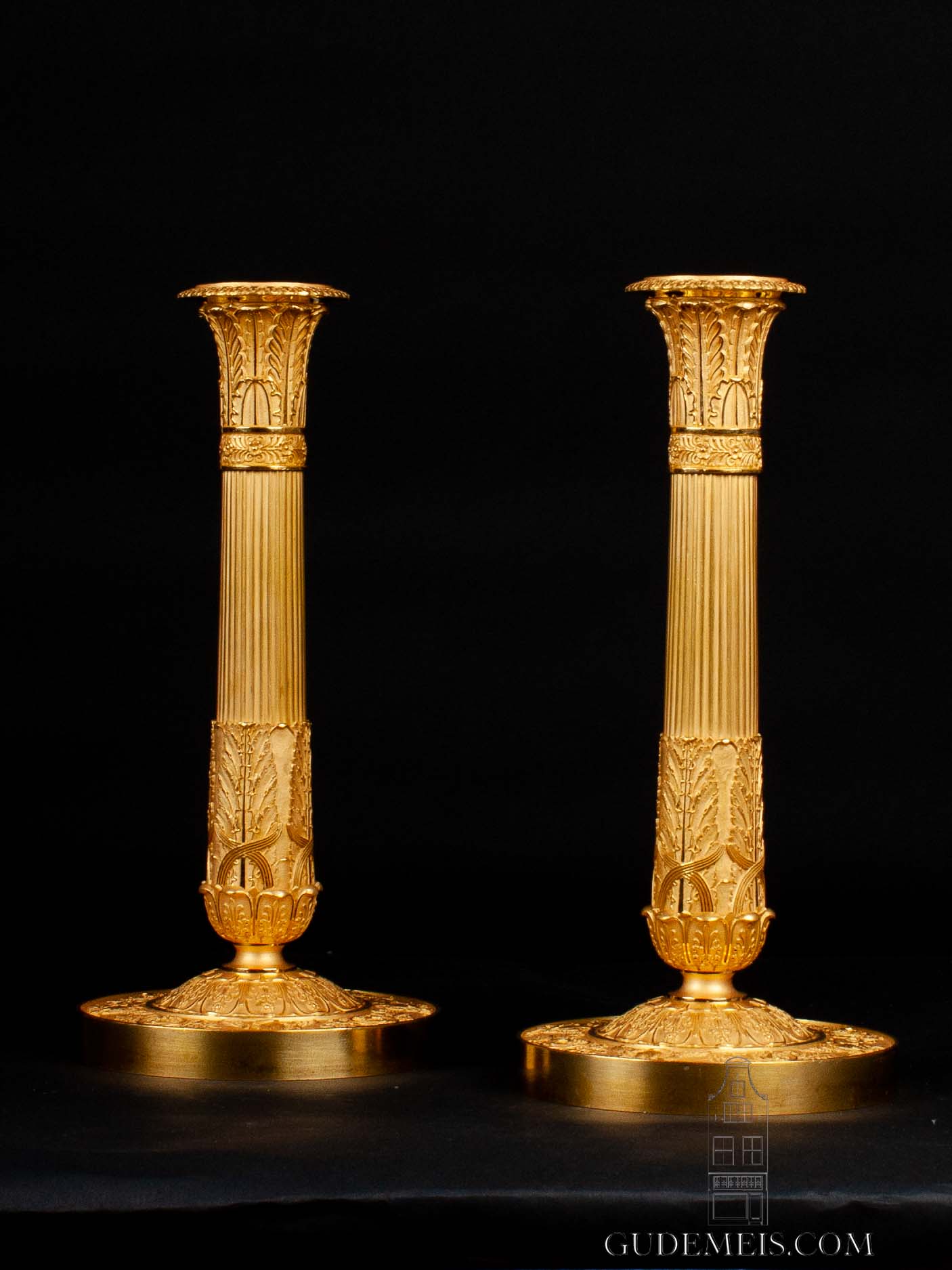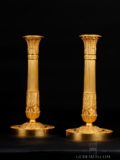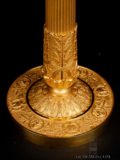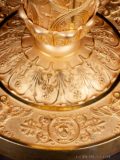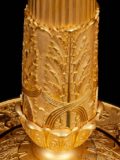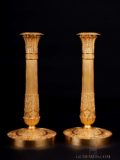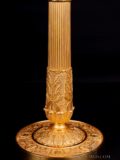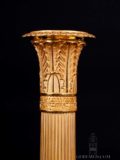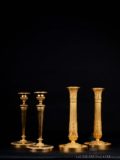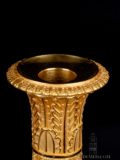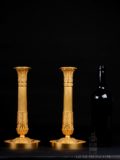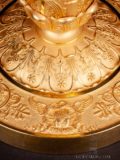 An exceptional pair of French Empire ormolu candle sticks, circa 1800.
Description
The candle sticks
The identical candle sticks have an annular base of which the outer ring is finely decorated with circled masks in a ground adorned with classical ornament. The masks are alternated with eagles with spread wings in wreaths. The ground is finely matted. The convex inner circle of the base is adorned with a rim of stylized leaves with flowers. The stem of the candelabra commences with Acanthus leaves from which another but much more flat rim of acanthus leaves and arched lines. Form these last acanthus leaves the fluted body of the stem rises which ends in the candle holder. This consists of a rim of flowers from which further acanthus leaves spring on which the loose relief decorated bobêches lay.
'fire-gilt' bronze
To the untrained eye these candle sticks just look 'golden'. But when looking closer and knowing a little bit about the technique used to make these, the quality of the work becomes evident. In a nut shell the production process goes as following. First a model is made in wax. This is packed in sand mixed with glue to make a mold. The melted bronze is poured into the mold.
After cooling the mold is removed. The rough cast has imperfections and lacks detail. At this moment the 'ciseleur', or chiseler which is a sort of sculptor starts his work. With files and punches he removes the small excess bronze imperfections and brings the details in the work. Besides this he provides the differences in surface texture. Looking at the sharpness and fineness of the details we can surely state that the chiseler of these candle sticks was very good indeed. After the chiseling the bronze goes to the gilder. For this, the object first needs to be cleaned in such a way that the applied details won't be damaged. The gilder applies the amalgan (gold dissolved in mercury) on the object. By heating it after that, the mercury evaporates and the gold remains on the surface of the object. One might think that the process in ready now but that is surely not the case. The gold layer is still porous and dull. By gently rubbing this layer with agate stones the gilder can make parts of the layer shiny. And on the other hand, the gilders could make the layer mat or frosted by using a chemical process. After this there was the final treatment of the object with which the color of the gold could be changed. For instance rosé gold or yellow gold. This pair of candle sticks are a beautiful example of top quality ormolu bronze and show the tremendous skill of the workmen who made them.
Sizes
(Height) 28 cm (Diameter) 13.5 cm
(Height) 11.2 in (Diameter) 5.3 in
Price
Sold