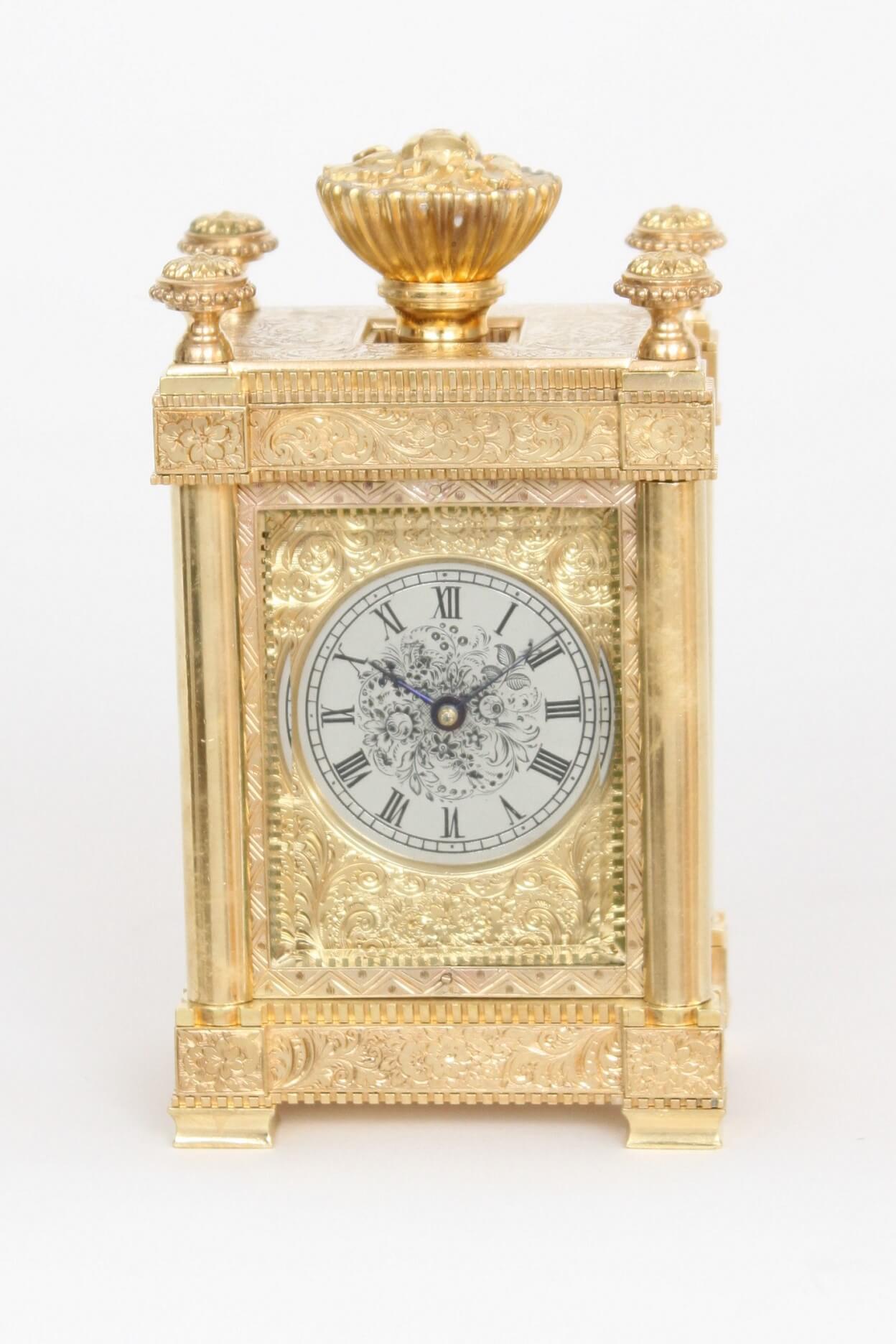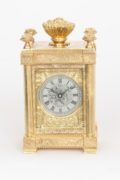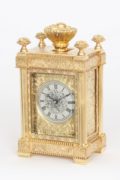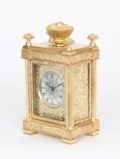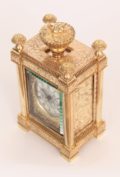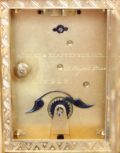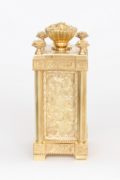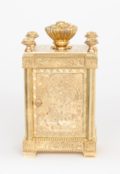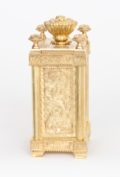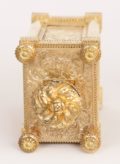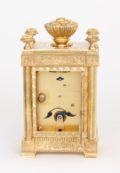 An unusual English engraved gilt brass travel clock, Aubert & Klaftenberger, circa 1860.
Description
The dial
The 4.3-cm silvered and engraved dial has Roman numerals around a center adorned with fruit and foliate scrolls. The fine hands are made of blued steel. The dial lays recessed in a beautifully foliate engraved gilt mask.
The movement
The movement is driven by a spring barrel and has a duration of eight days. It is regulated by an English  lever platform escapement in combination with balance. The back plate is signed Aubert &Klaftenberger 157 Regent Street London. A the top of the backplate is the regulation and half way is a knob for setting the hands.
The case
The rectangular gilt brass case is well engraved with scrolls and leaves. It is being surmounted by an unusually flower shaped handle. At the four corners there are flower shaped finials. The freeze is adorned with a toothed rim and has protruding corners above pilasters on the corners. The similarly shaped base is raised on convex sided feet.
Sizes
(Height) 14 cm (Width) 8 cm (Depth) 6 cm
(Height) 5.5 in (Width) 3.1 in (Depth) 2.4 in
Price
sold
Signature
Aubert & Klaftenberger