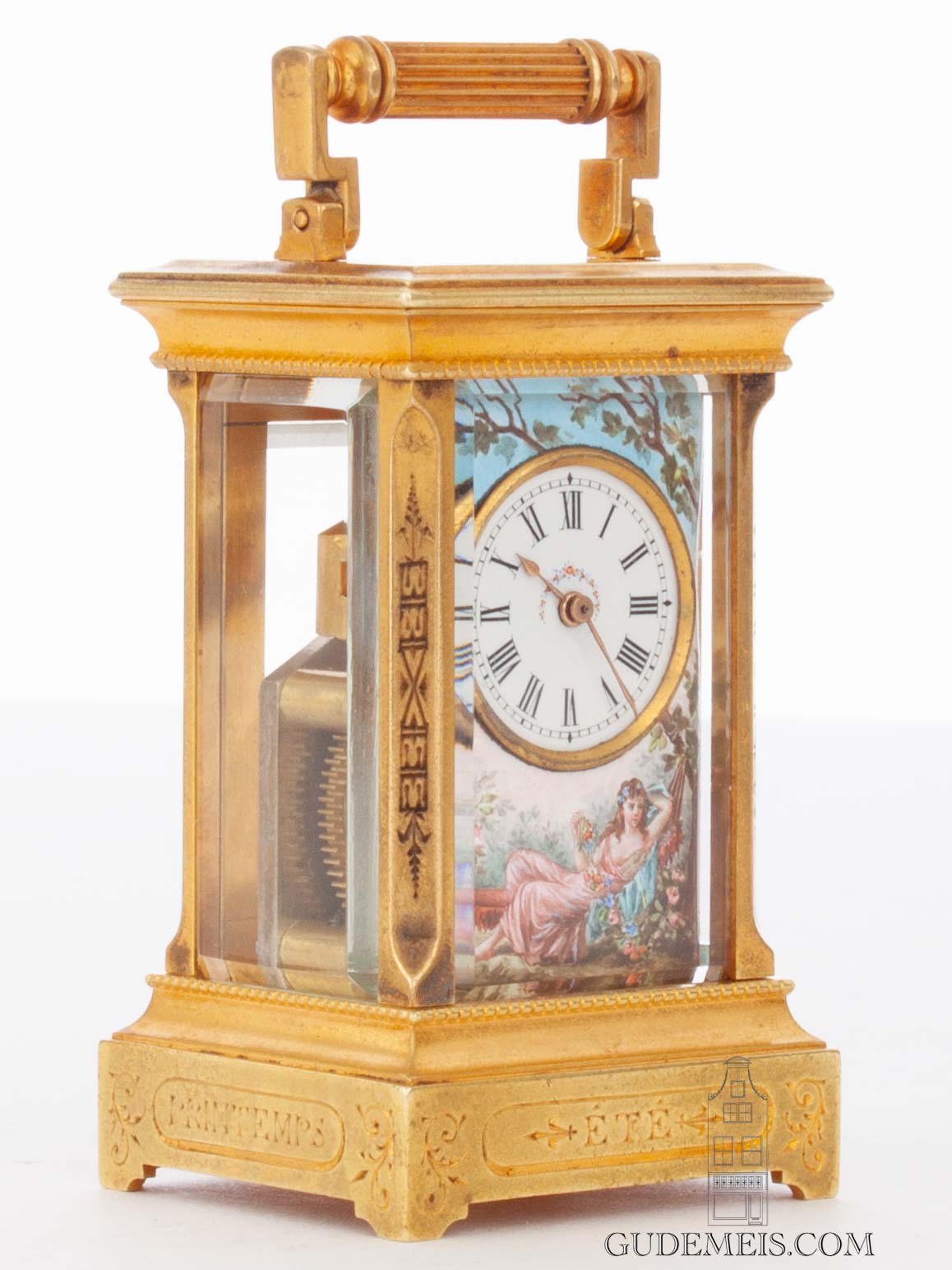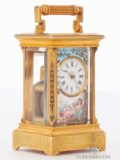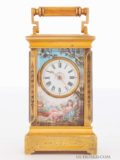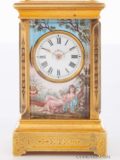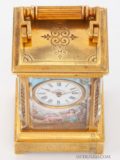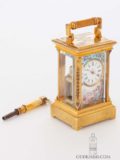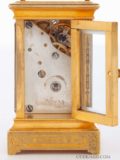 A sub miniature Swiss gilt brass and enamel carriage clock, Seasons, circa 1890
Description
The dial
The 1.6-cm annular enamel dial with Roman numerals is fitted in a polychrome enamel surround with a reclining lady in between flowers personifying 'summer'. The spade hands are made of gilt brass.
The movement
The very small movement is driven by a spring barrel and has a duration of eight days. It is being regulated by a vertical balance wheel and cylinder escapement. The back plate is marked No. 234.
The case
The rectangular gilt brass case is adorned with fine foliate engraving and is surmounted by a handle. Between the canted corners posts are beveled glass panels to the sides and back. The base has the names of the four seasons engraved in French.
Sizes
(Height) 6.5 cm (handle up) (Width) 3.2 cm (Depth) 2.8 cm
(Height) 2.55 in (handle up) (Width) 1.25 cm (Depth) 1.10 cm
Price
€ 6.500