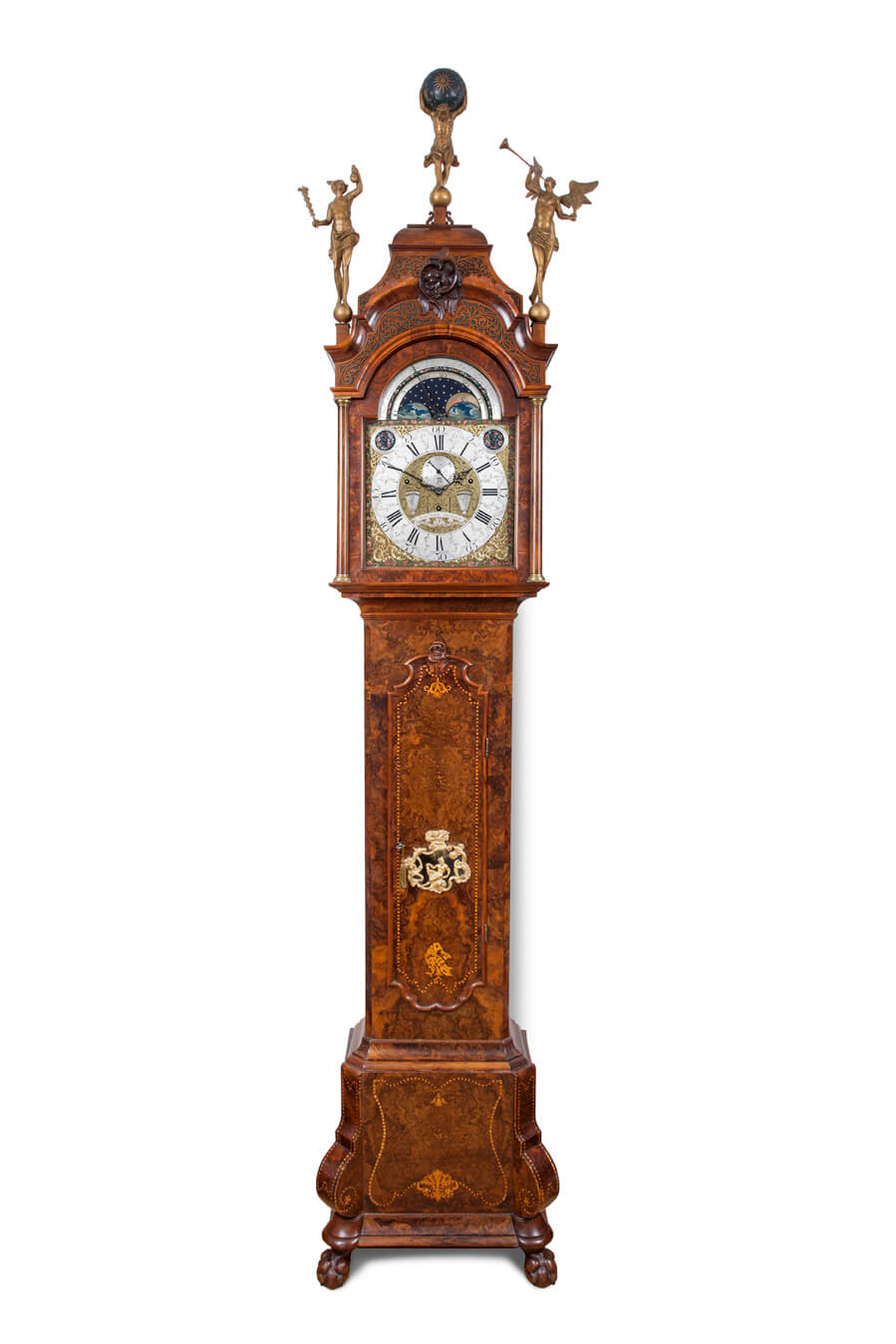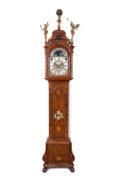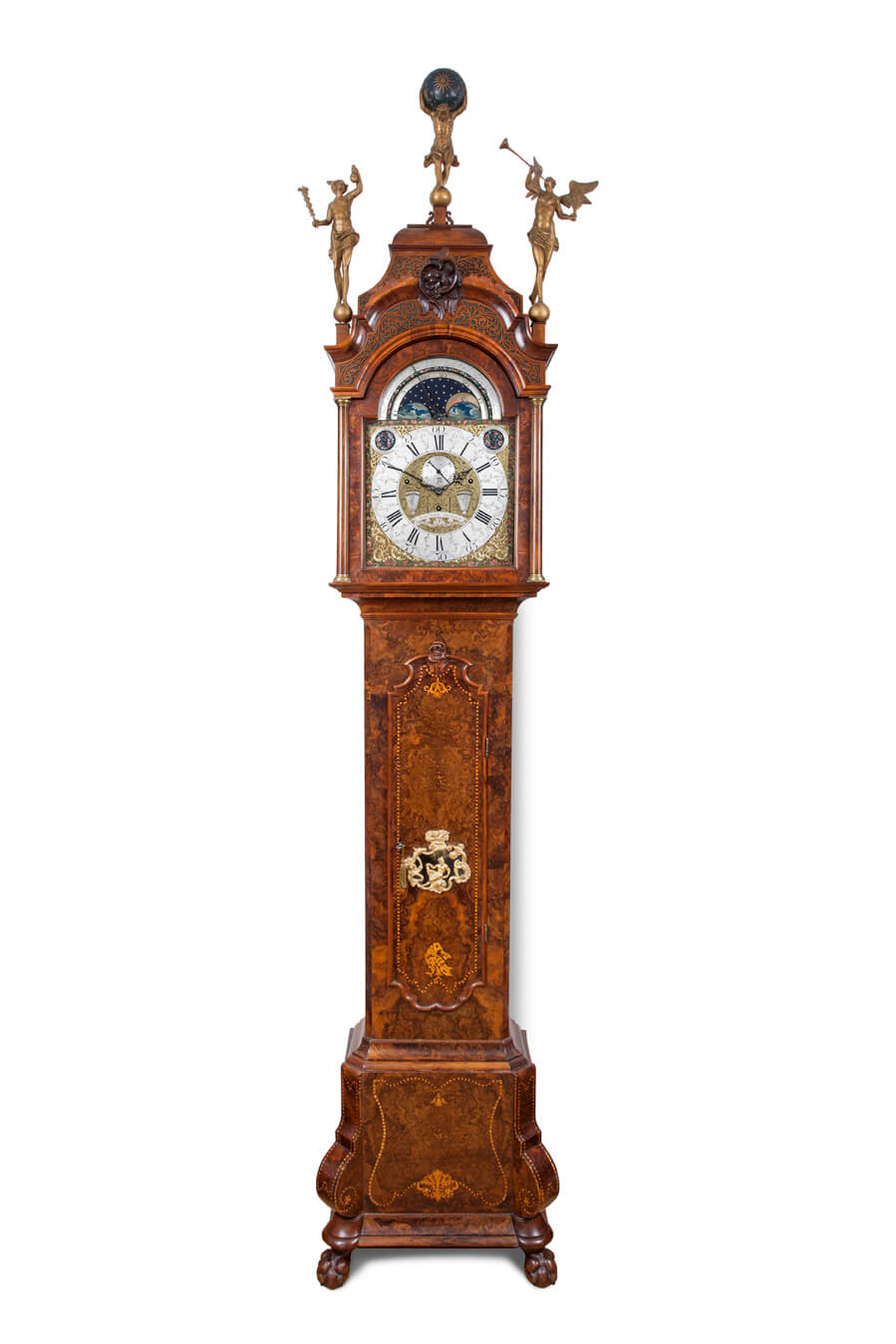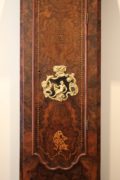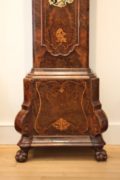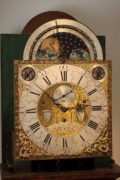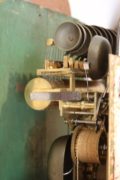 A Dutch burr walnut musical 'Amsterdam' longcase clock, circa 1750
Description
8-day movement with half hour Dutch striking, musical mechanism of ten meldies, burr walnut veneered case.
This fine clock has an arched brass dial with a polychrome flower border. The engraved silvered chapter ring has Roman numerals together with blued steel pierced hands. The foliate engraved centre has subsidiary seconds and apertures for date, day of the week and month. There is also a silvered signature plate engraved; Allin Walker Amsterdam. In the arch is the moonphase and tune selection over two subsidiaries for strike/silent and play/not play.
The movement is driven by three weights that have to be wound every 8 days (once a week) and has anchor escapement. The hours are struck on the large bell with rack striking. The half hours are struck fully for the hour ahead on the small bell. Every half hour the clock plays one of the ten melodies with a cylinder mechanism on a nest a bells or on request.
The case is made of oak and veneered with well figured burr walnut of rich colour. The hood is surmounted by three gilt wood sculptures and raised on ball and claw feet.
English clockmakers introduced the longcase clock to Holland in the last quarter of the 17th Century. By the middle of the 18th Century these longcase clocks had evolved into very decorative imposing pieces following Dutch furniture and interior design. Being veneered with expensive and beautiful burr walnut and embellished by finely pierced frets to the hood, they are testament of the cabinet maker's skill. Many of these clocks have some calendar work and moonphase indication. The latter being very handy since the accessibility of the city by ships depended on the tide. The more expensive clocks had full calendars and sometimes even extra features like musical mechanisms or ships automatons. This fine clock has a full calendar and a musical mechanism which plays one of ten melodies every half hour. Studies have shown that a normal Dutch longcase clock would cost about a year's income of a good craftsman. Certainly, a clock with all these extra features would even have cost a lot more. It was made to impress the beholder and it still does!
Sizes
(Height) 309 cm (Width) 62 cm (Depth) 32 cm
(Height) 121.7 in (Width) 24.4 in (Depth) 12.6 in
Price
sold
Signature
Allin Walker Amsterdam