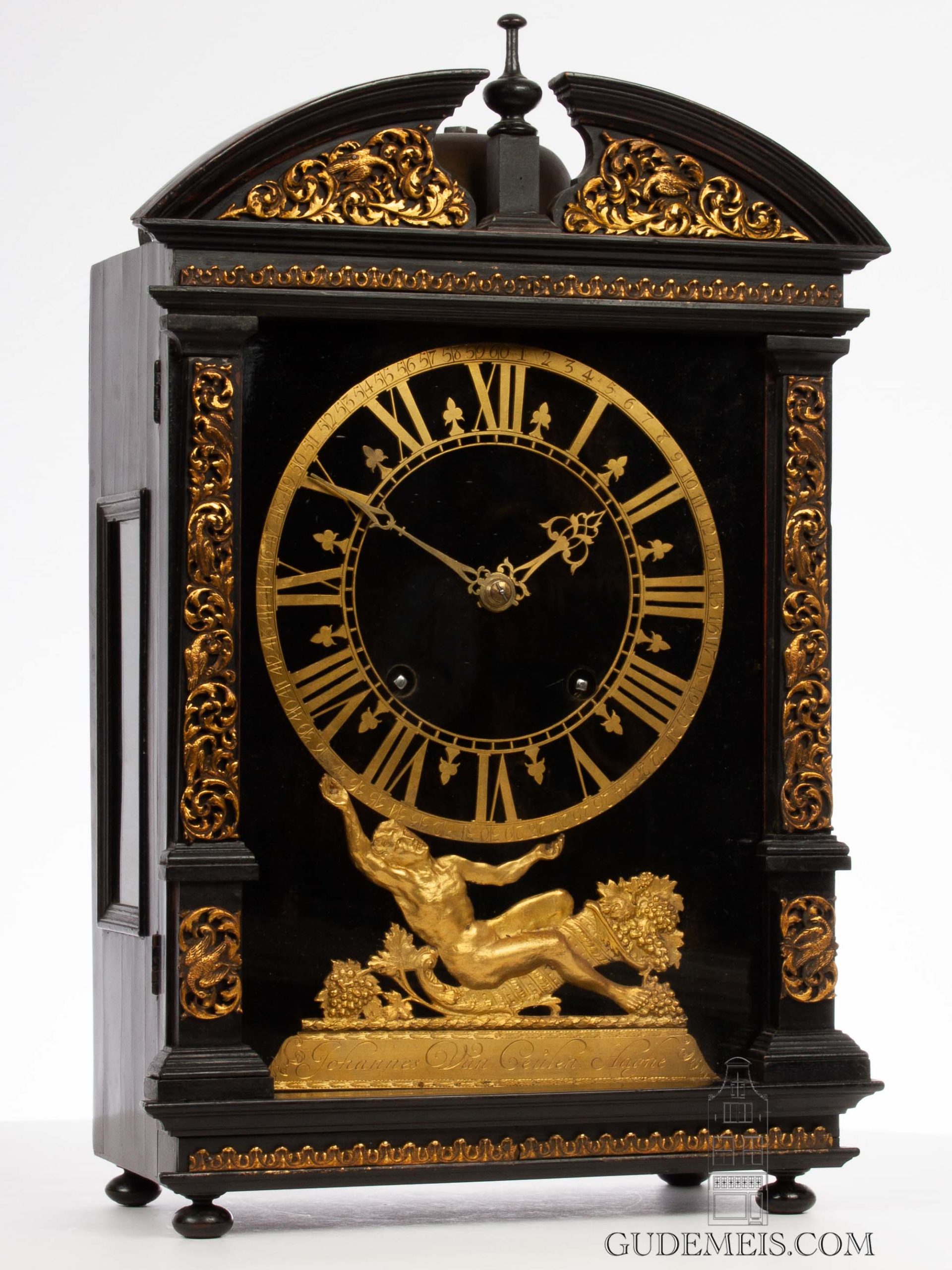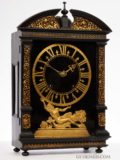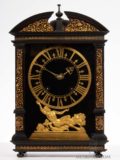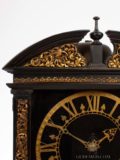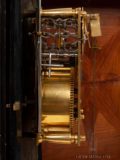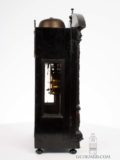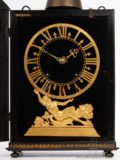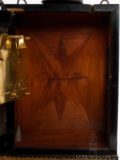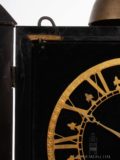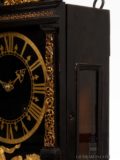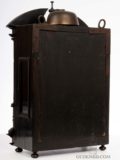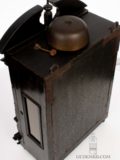 A fine Dutch Baroque ebony Hague pendulum clock by Johannes van Ceulen, circa 1700
Description
The dial
The brass velvet covered dial is hinged in the case. On this, an engraved skeletonized chapter ring with Roman numerals and full outer numbering is fitted. The foliate pierced hands are made of brass. Below the chapter ring there is a cast ornament with the figure of Bacchus on a horn with vines incorporating a signature plaque inscribed Johannes Van Ceulen Haghe.
The movement
The movement is driven by two spring barrels and has a duration of eight days. It is being regulated by a verge escapement in combination with a silk suspended pendulum with cycloid cheeks. The clock strikes has half hour striking by means of a numbered countwheel. The striking train is adorned with beautifully shaped iron striking gates. The plates are fitted together by well turned baluster pillars. The back plate is signed Johannes Van Ceulen fecit Haghe.
The case
The rectangular case is veneered with ebony and is surmounted by a broken pediment with an urn finial. The fronton is adorned by beautifully cast and chiseled mounts of scrolling leaves with a bird. Similar mounts are fitted on the pilasters also consisting of scrolling leaves with birds. There are glass panels lined with fine mouldings. The interior is adorned with the traditional star of tropical woods. The clock has (later) iron suspension hoops and four feet below.
Sizes
(Height) 47 cm (including finial) (Width) 21 cm (Depth) 15 cm
(Height) 18.5 in (Width) 8.3 in (Depth) 5.9 in
Price
Sold
Signature
Johannes Van Ceulen Haghe