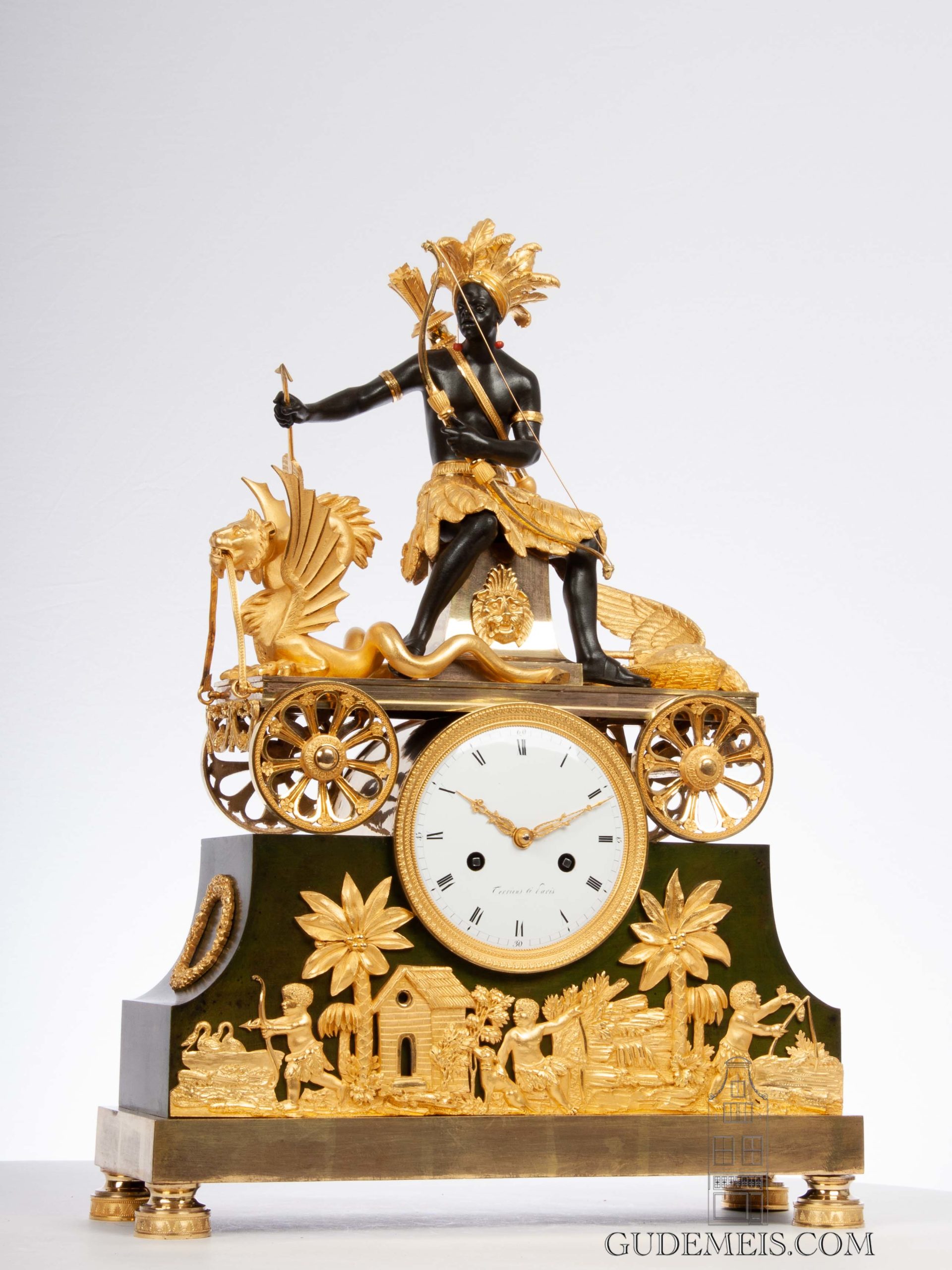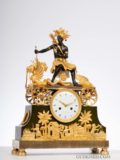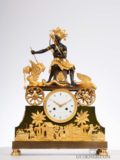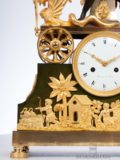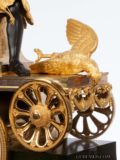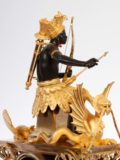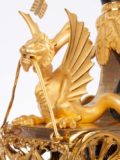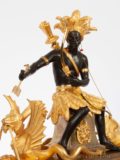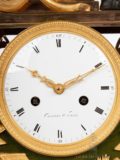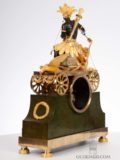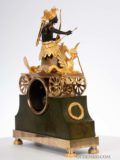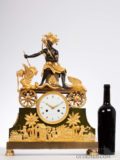 A fine French Directoire 'au bon sauvage' mantel clock, Au Chasseur Amérindien, circa 1800
Description
The dial
The 11.5-cm enamel dial is signed Terriens à paris and has Roman numerals for the hours and Arabic numerals for the quarter marking. The beautiful pierced and engraved hands are made of gilt brass. The dial is fitted in a finely chiseled ormolu bezel.
The movement
The movement is drivend by two spring barrels and has a duration of eight days. It is regulated by anchor escapement in combination with a silk suspended pendulum. The plates of the movement are flat bottomed. The clock strikes the hours and half hours on a bell by means of a countwheel.
The case
The patinated bronze case has convex sides and is raised on turned ormolu feet. To the front there is a high relief showing a tropical landscape with palm trees in which three figures personify hunting, farming and fishing. The whole is surmounted by an ormolu cart with four wheels on which lays a dragon having the reigns in its mouth. Behind the dragon is a hunter wearing feather garment and headdress holding a bow and arrow in his hands.
Sizes
(Height) 51,5 cm (Width) 38 cm (Depth) 13 cm
(Height) 20.3 in (Width) 15 in (Depth) 6.7 in
Price
Sold
Signature
Terriens à Paris