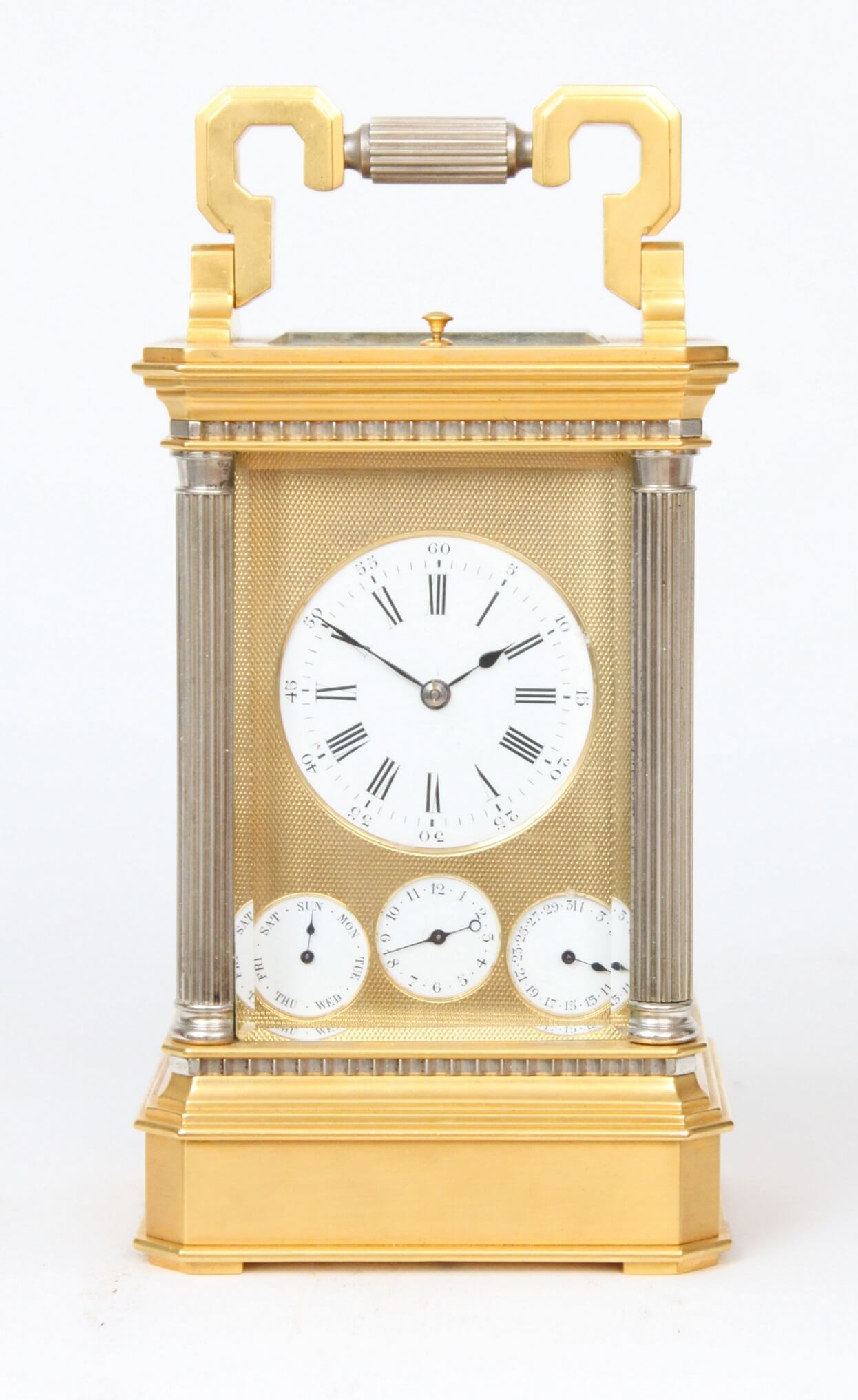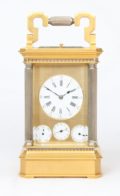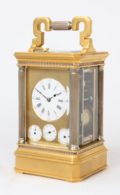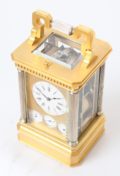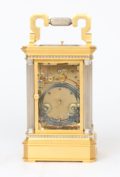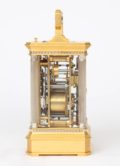 A fine French gilt and silvered Anglaise carriage clock with calendar, circa 1870.
Description
The Dial
The 5-cm enamel dial has Roman numerals and blued steel spade hands. It is fitted in a guilloche engraved gilt surround with three subsidiaries below for 'day of the week', alarm and date.
The movement
The movement is stamped with a capital 'B' in a circle. It is being driven by two spring barrels and has an eight day duration. It is being regulated by a spli bi-metallic balance with adjustments screws in combination with platform lever escapement. The clock strikes the hours and half hours by means of rack striking on a gong. It repeats the last hour that struck when the button on top of the case is pushed. Finally the movement has an alarm that is activated by winding an auxiliary spring barrel and setting the alarm time.
The Case
The case is made of gilt brass with silvered accents which gives a nice contrast. This case is a somewhat richer version of the 'Anglaise' which is characterized by rectangular lines of the base and handle. This version has an elaborate handle and beautiful silvered fluted columns on the corners. There are beveled glass panels to all sides and the original travel case is with the clock.
Sizes
(Height) 19.5 cm (Width) 10 cm (Depth) 9 cm
(Height) 7.6 in (Width) 3.9 in (Depth) 3.5 in
Price
€ 11.000