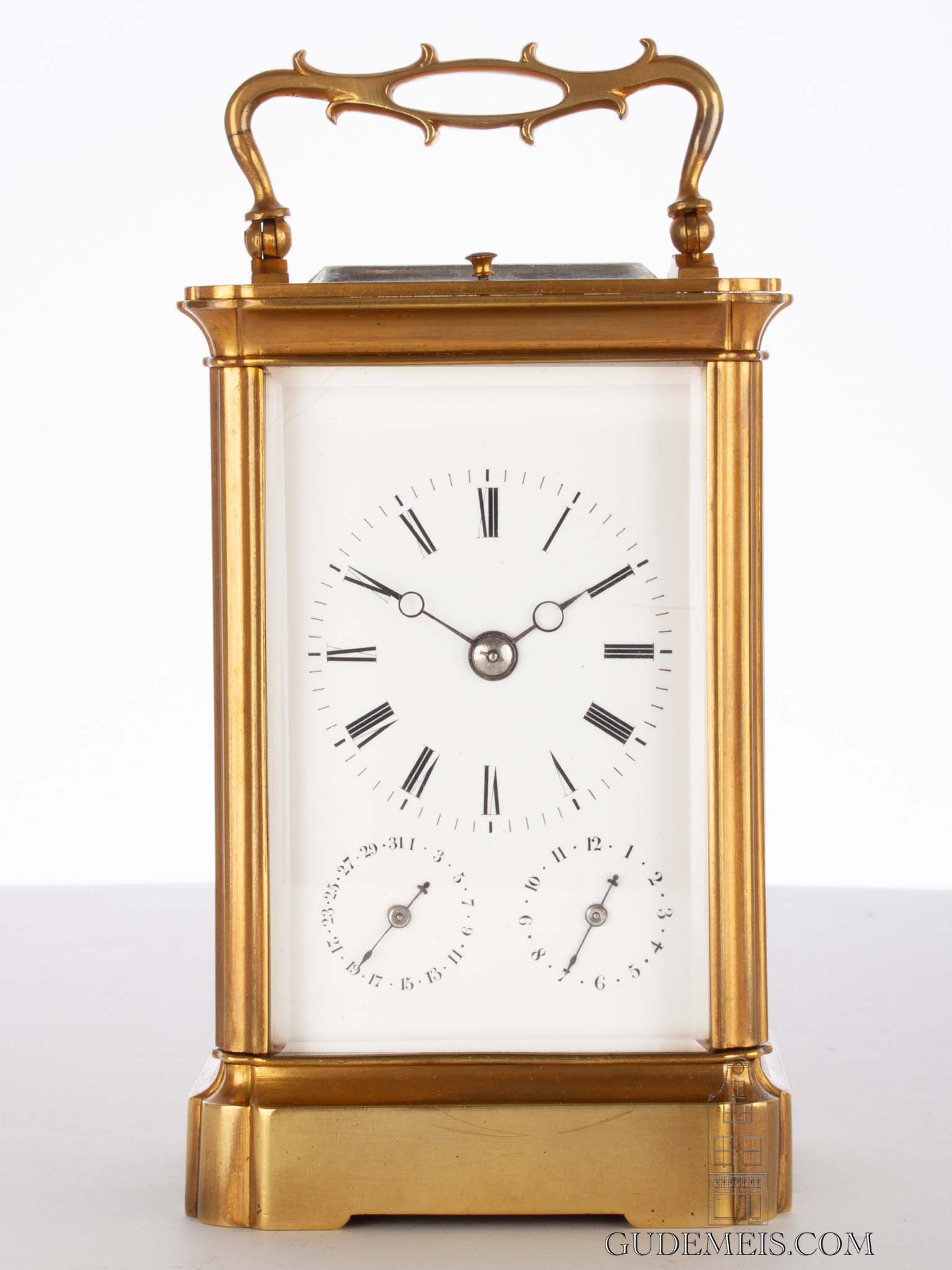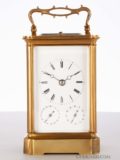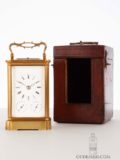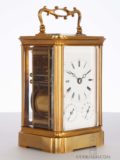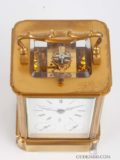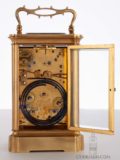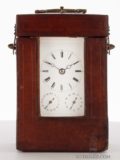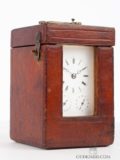 A fine French gilt brass 'grande sonnerie' striking carriage clock with date, circa 1850.
Description
The dial
The 6-cm enamel dial has Roman numerals and subsidiaries below for date and alarm. The Breguet hands are made of blued steel.
The movement
The movement is driven by two spring barrels and is of eight day duration. It has a beautifully made platform lever escapement in combination with a bi-metallic balance with adjustment screws. The clocks strikes each at quarter, first the hours and then the quarters on two gongs. By pushing the little button on top the last quarter will be repeated. The movement also has an alarm which can be activated by winding a small auxiliary spring barrel and setting the alarm time.
The case
The gilt brass case is of the Corniche type. Typically for quality clocks from this period it has very sharp mouldings and incised corners combined with a well shaped handle. On top and at all sides are beveled glass panels. The whole is place on a moulded plinth raised on bracket feet. The original travel case is still with the clock.
Sizes
(Height) 16.5 cm (handle up) (Width) 8.8 cm (Depth) 7.8 cm
(Height) 6.1 in (handle up) (Width) 3.5 in (Depth) 3.1 in
Price
sold