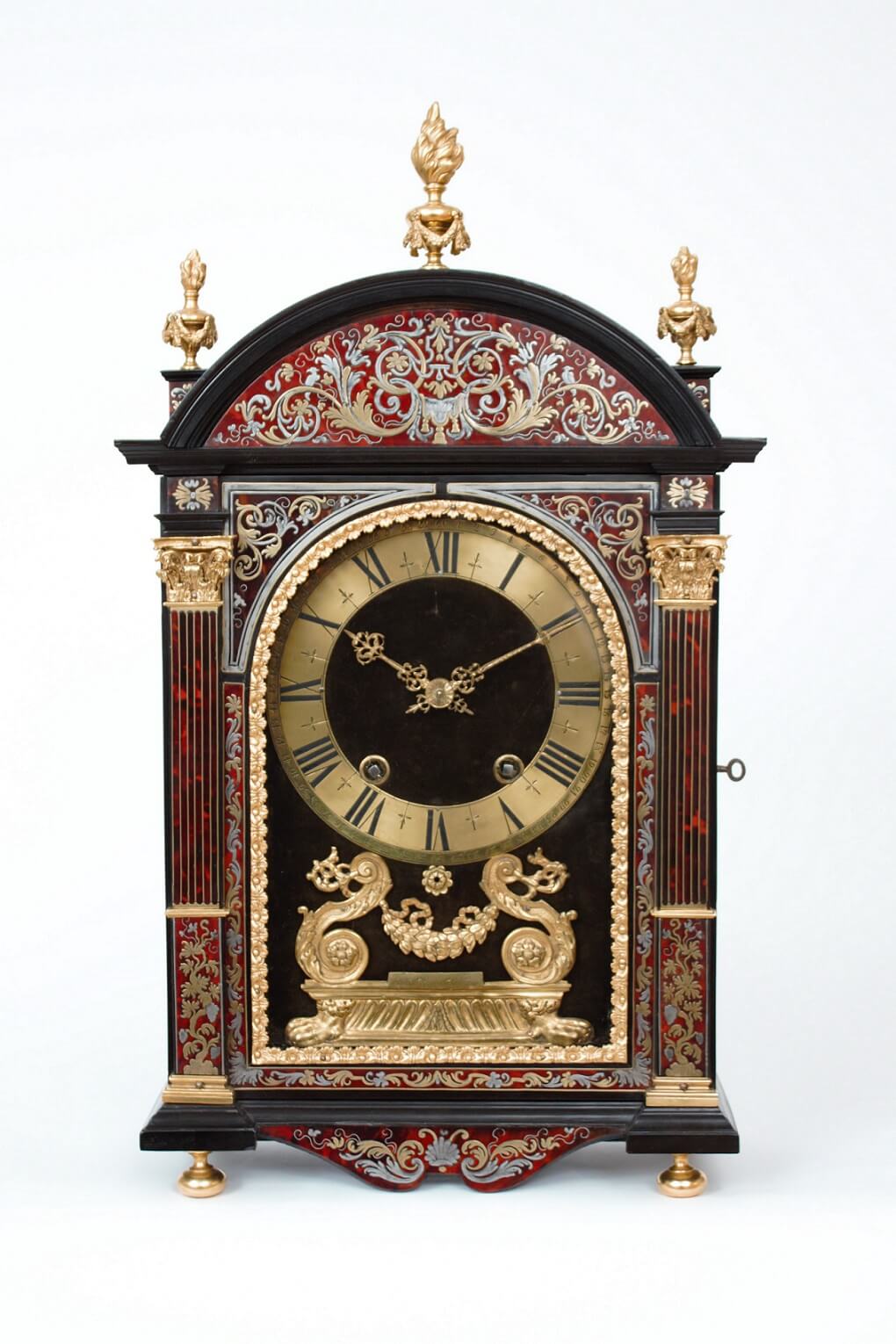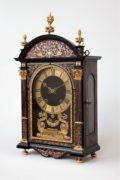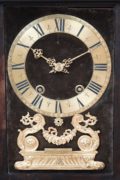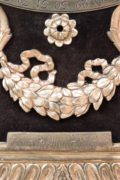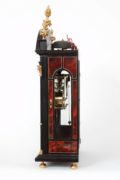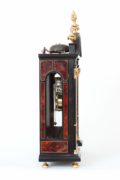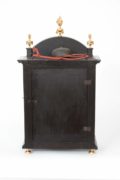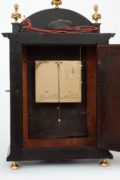 A fine French Louis XIV Boulle inlaid 'religieuse' clock, Gabriel Duval A Paris, circa 1690
Description
The dial
The 20.5-cm wide brass dial is covered with velvet. On it an engraved brass chapter ring with Roman numerals and full outer minute marking. Below this chapter ring there is a brass ornament incorporating scrolls, garlands and claw feet which is signed Gabriel Duval A Paris. De gilt brass hands are finely pierced and engraved.
The movement
The movement is driven by two spring barrels and has a duration of eight days. It is regulated by a verge escapement in combination with a silk suspended pendulum with cycloid cheeks. The brass plates are connected by fine baluster pillars and is signed on the back Gabriel Duval A Paris. The clock strikes the hours and half hours on a bell by means of a numbered countwheel.
The Boulle case
The case is throughout veneered with Boulle work of tortoiseshell in combination with brass and pewter. The foliate scrolls, leaves and birds are also engraved. The technique is named after Charles-Andre Boulle, an ébéniste and designer who worked at the court of Louis XIV. The clock is surmounted by an arched cresting with three finials. The glazed door is flanked by two pilasters with brass Corinthian capitals. The break front base is raised on turned feet.
The Maker
Gabriel Duval was master clockmaker in Paris and was registered in Saint Germain in 1675 and in the rue Vieille Draperie in 1679. He was juré from 1678 until 1683. (Tardy, Dictionnaire des Horlogers Français pp. 213.)
Sizes
(Height) 60.5 cm including finial (Width) 35 cm (Depth) 14.5 cm
(Height) 23.8 in including finial (Width) 13.8 in (Depth) 5.7 in
Price
sold
Signature
Gabriel Duval A Paris