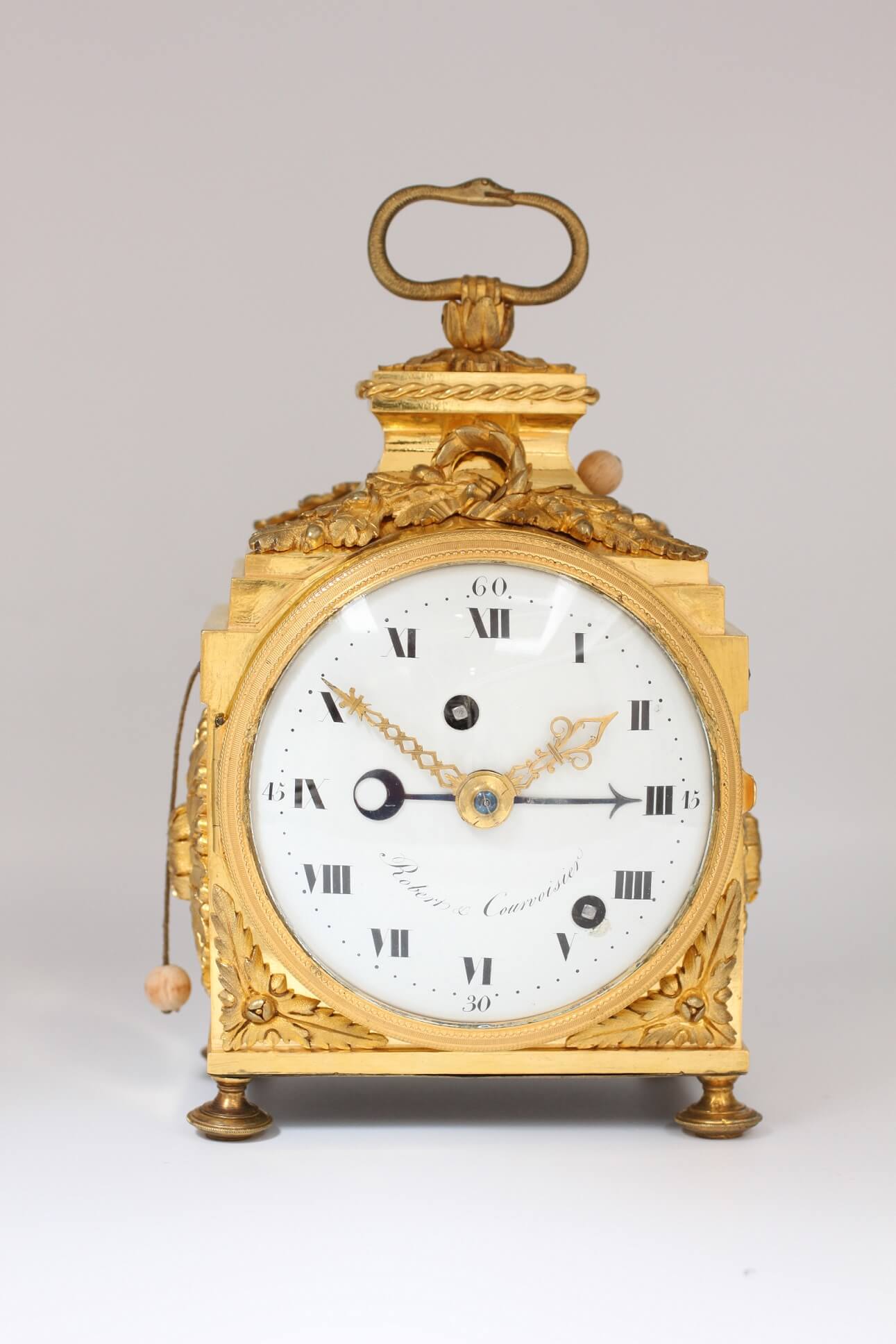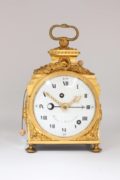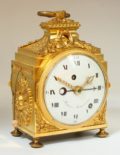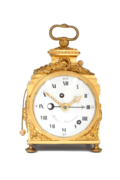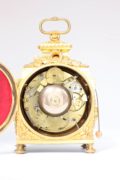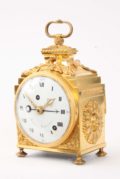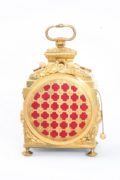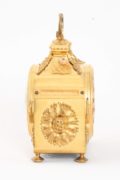 A fine Swiss Louis XVI ormolu quarter striking 'pendule d'officier, Robert & Courvoisier, circa 1790
Description
The dial
The 10.5-cm enamel dial has Roman numerals and is signed Robert & Courvoisier. The clock has fine engraved gilt fleur-de-lys hands and a steel alarm hand.
The movement
The movement is driven by a spring barrel with fusee and chain and has a duration of thirty hours. It is regulated by a verge escapement in combination with a balance. The clock has petite sonnerie rack quarter striking on two bells. The hours and quarters can be repeated by pulling a cord. The alarm mechanism that strikes on a bell is driven by a small spring barrel with pull winding and which can be set by the alarm hand. On the bottom of the case is a lever for strike/silent.
The case
The concex sided top is surmounted by a snake handle on an acanthus leaf. To the front and back are wreaths with foliage. To the sides are large acanthus leaf rosettes. The whole is raised on turned feet.
Sizes
(Height) 22 cm (handle up) (Width) 14 cm (Depth) 11.5 cm
(Height) 8.7 in (handle up) (Width) 5.5 in (Depth) 4.5 in
Price
Sold
Signature
Robert & Courvoisier