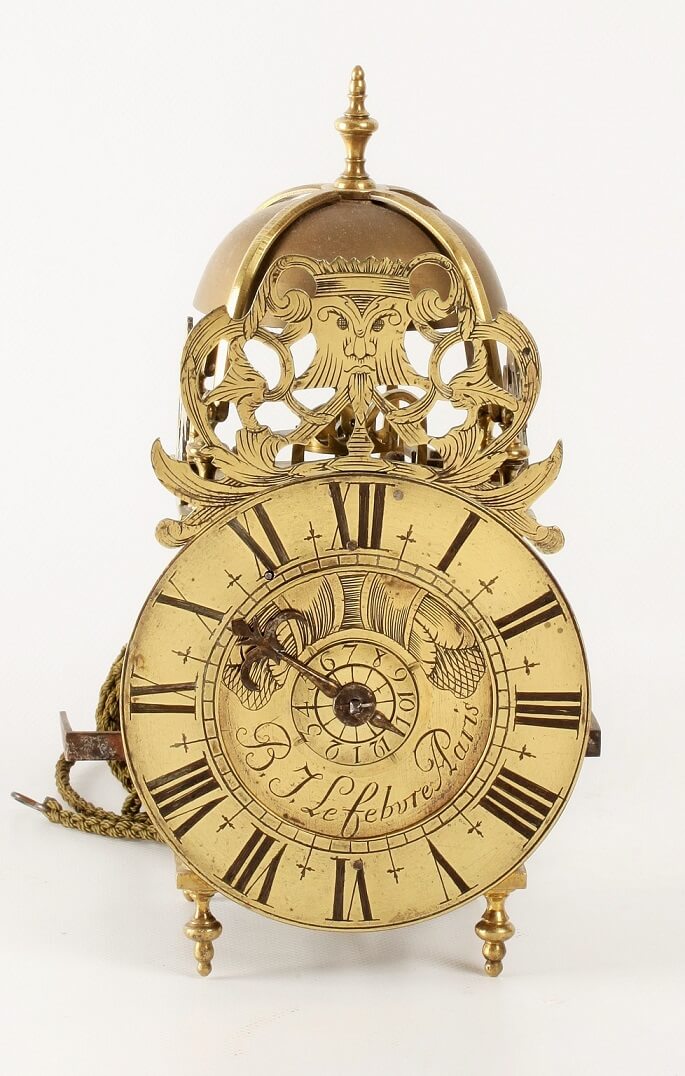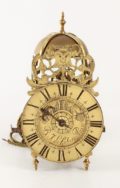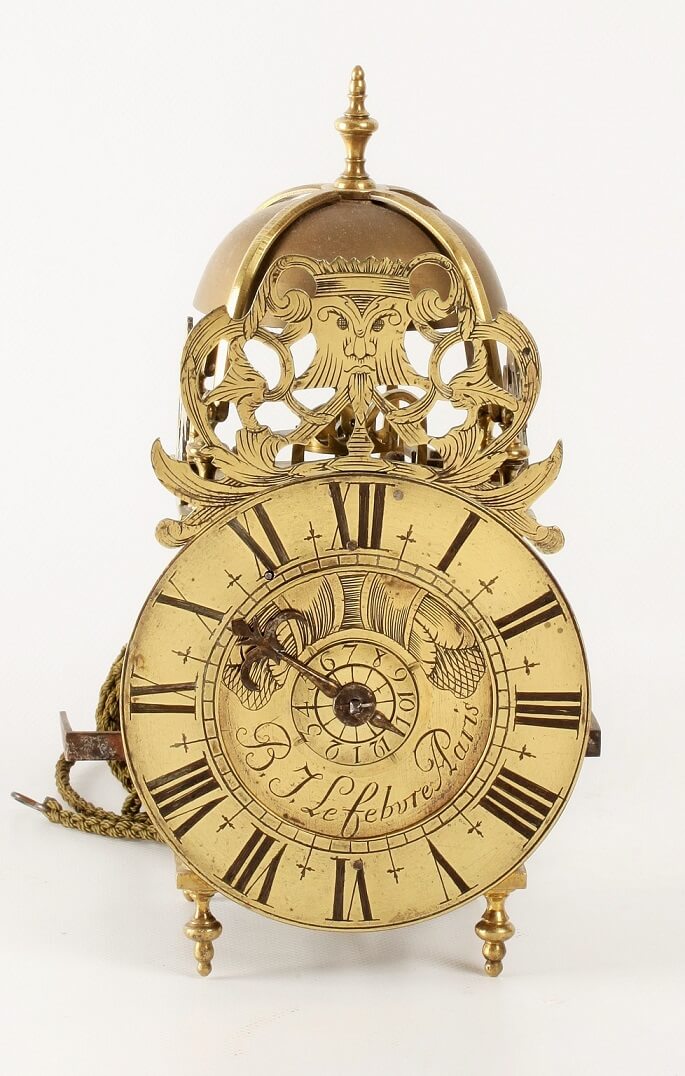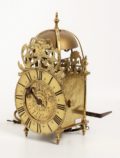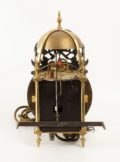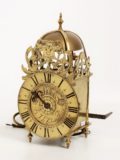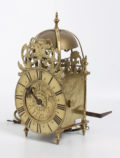 A French brass lantern alarm timepiece by B J Lefebvre A Paris, circa 1740.
Description
30-hour movement with alarm, brass case
12.5-cm engraved chapter ring with Roman numerals and centre signed B.J. Lefebvre A Paris, single iron hour hand and brass alarm disc, weight driven brass posted movement with verge escapement of 30-hour duration, alarm on a surmounted bell with urn finial, finely engraved front fret with scrolls and satyr mask, plain side frest and brass doors, iron hoop and spurs.
Sizes
(Height) 24.50 cm (Width) 12.50 cm (Depth) 14.00 cm
(Height) 9.7 in (Width) 4.9 in (Depth) 5.5 in
Price
sold
Signature
B J Lefebvre A Paris