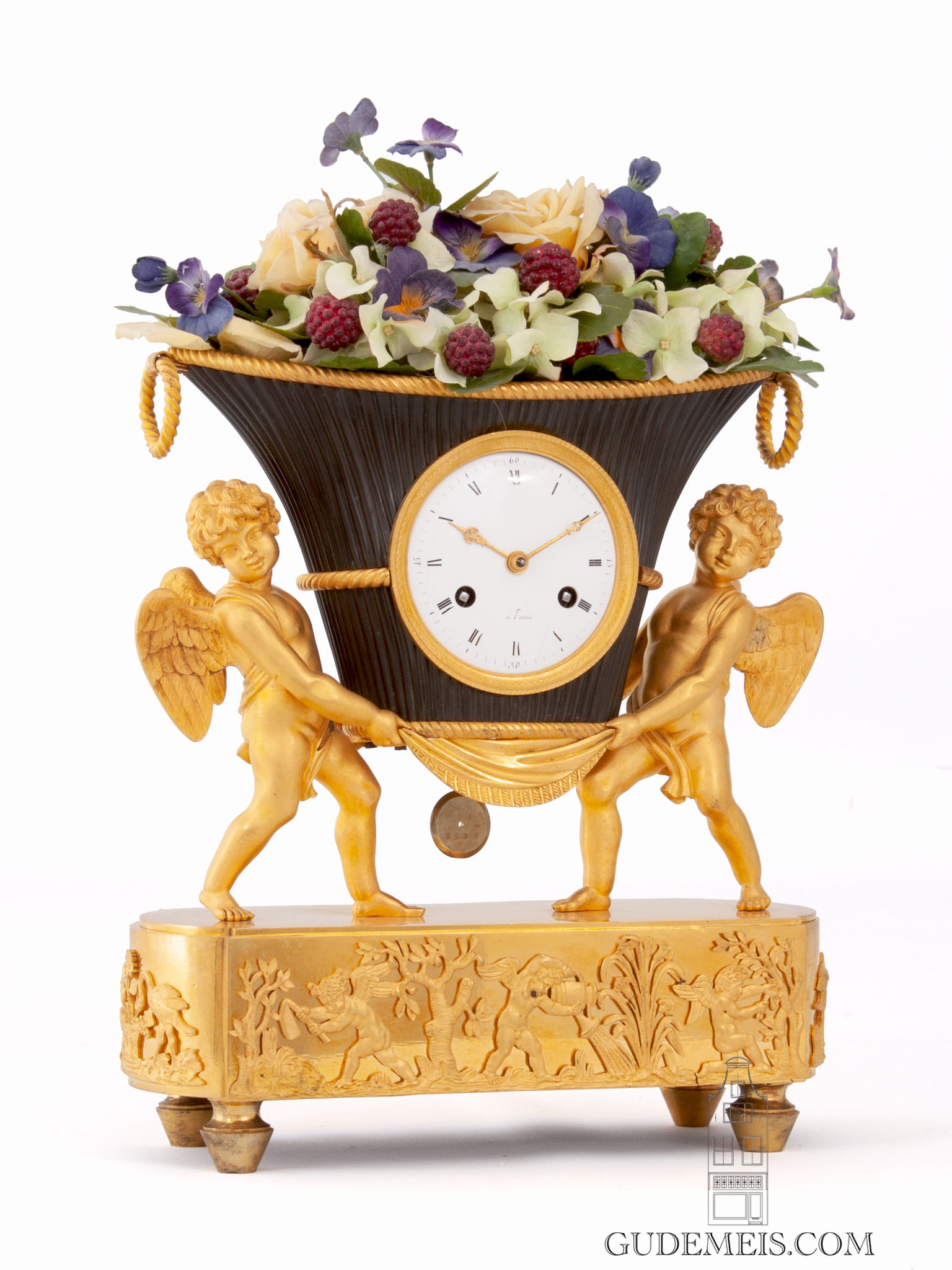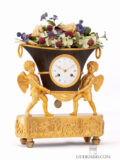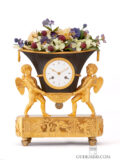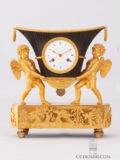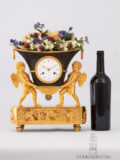 A French Empire sculptural urn mantel clock with putti, circa 1800
Description
Urn mantel clock
During the reign of both Louis XVI as Napoleon Bonaparte the art of the ancient Greeks and Romans was greatly admired. One of the most important sources for inspiration of this ancient art were ceramic objects found in excavations. One needs to think of objects like amphora, craters etcetera. Because of this the urn shape became typical for classicism just as garlands and columns. For the designers of mantel clocks the urn shape was a popular shape and many types of urn mantel clocks are known. This particular clock is somewhat unusual because the urn shape is carried by two putti.
Paris
The 8.5-cm enamel dial has Roman numerals and is signed à Paris. The beautifully engraved and pierced hands are made of gilt brass.
Movement
The typical French movement is driven by two spring barrels and has a duration of eight days which means the clock needs to be wound once a week. It is regulated by anchor escapement in combination with a silk suspended pendulum. The clock has half hour striking on a bell by means of a countwheel.
Ormolu
The movement is fitted in an urn shaped patinated bronze case lined with ormolu cord shaped mounts. This urn is placed on a drape and carried by two ormolu Cupids. They are standing on an oval base with a high relief depicting three putti busy gardening. The whole is raised on tapered feet.
Sizes
(Height) 31 cm (Width) 28 cm (Depth) 11 cm
(Height) 12,2 in (Width) 11 in (Depth) 4.3 in
Price
€ 9.500
Signature
à Paris