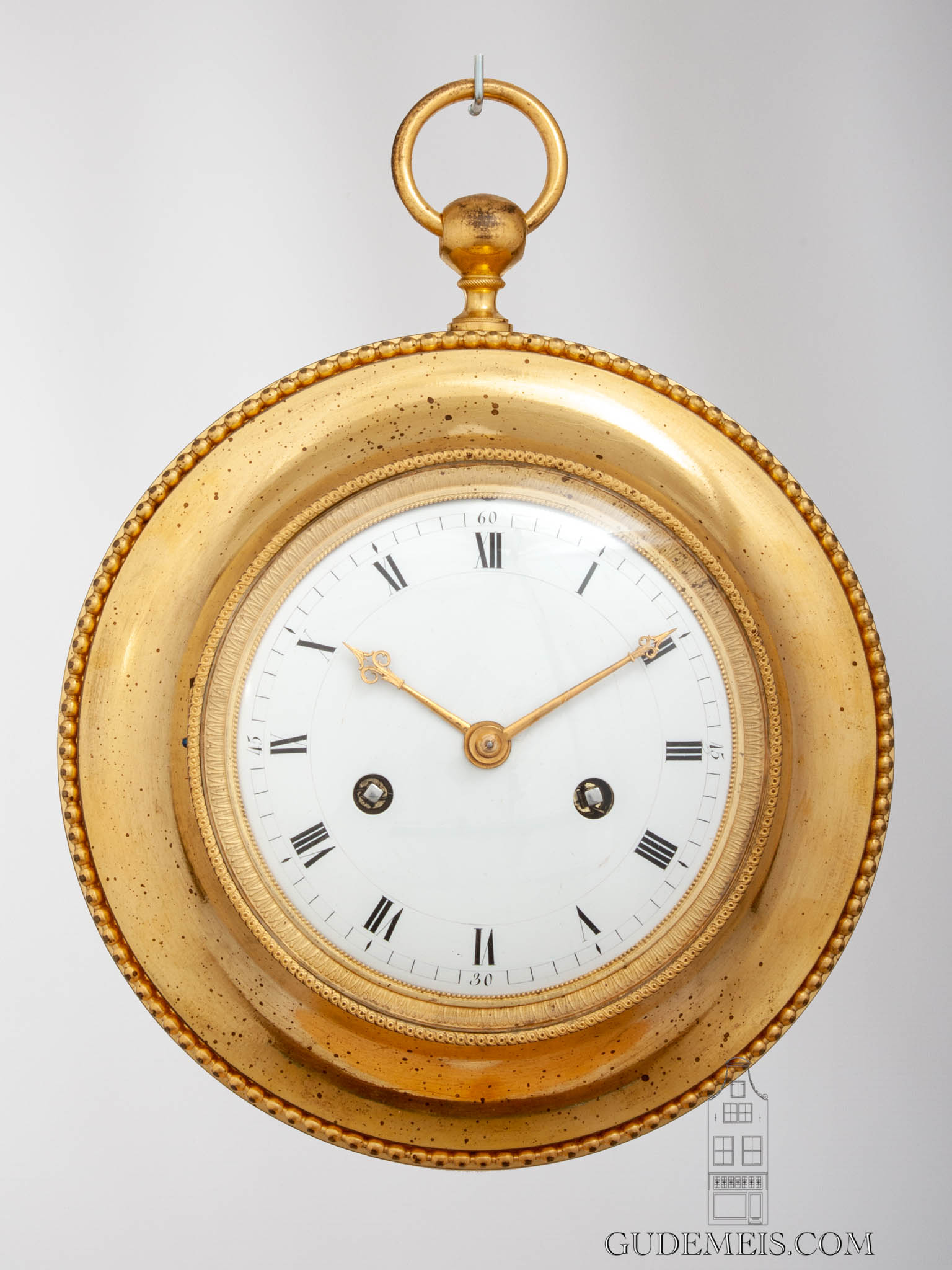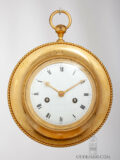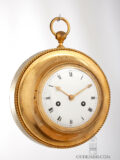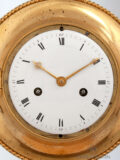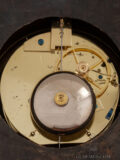 A French Empire ormolu annular wall clock, circa 1800
Description
The dial
The 14-cm enamel dial has Roman numerals. The finely pierced and engraved hands are made of gilt brass. The hinged bezel is adourned with a finely chiseled acanthus moulding.
The movement
The French movement with glat bottomed plates has a duration of eight days. It is regulated by anchor escapement in combination with a silk suspended pendulum. The clock has half hour striking on a bell by means of a count wheel.
The case
The movement is fitted in a moulded annular case with concave sides made of gilt bronz. The rim is adourned with a pearl rim moulding. The case is surmounted by a suspension hoop.
Sizes
(Height) 32.5 cm, (Diameter) 24.5 cm.
(Height) 12.8 in, (Diameter) 9.6 in.
Price
€ 9.250