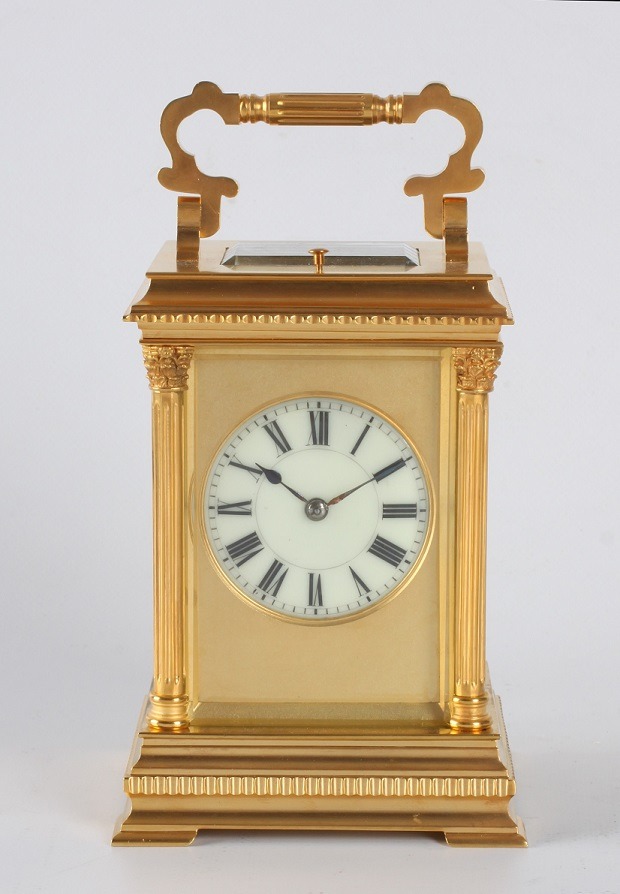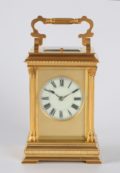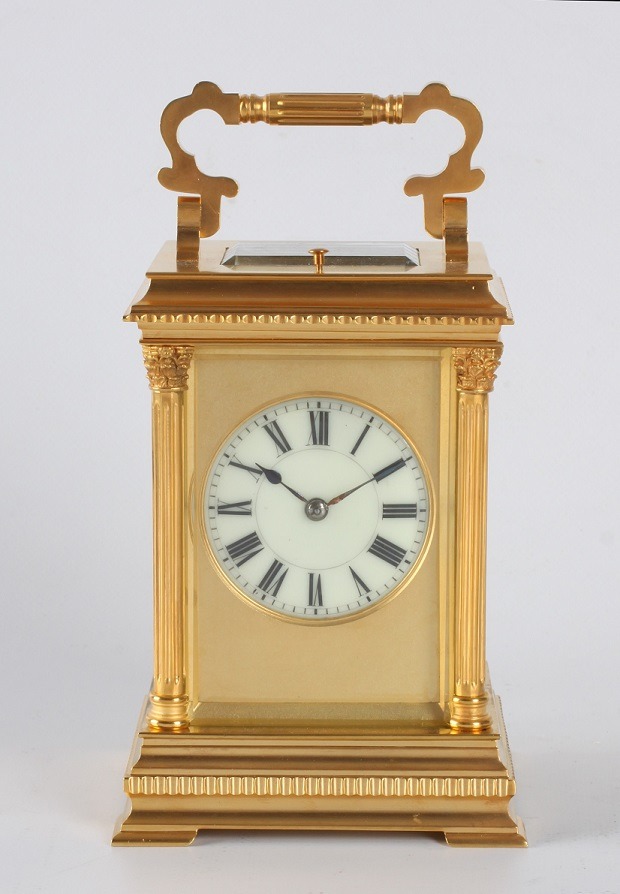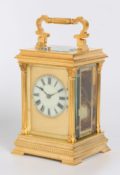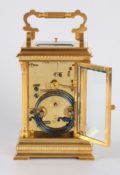 A French gilt Anglaise case carriage clock, Henri Jacot, circa 1880.
Description
8-day spring driven movement with half hour striking on a gong with repeater, fine Anglaise case with Corinthian columns.
5-cm enamel dial with Roman numerals fitted in a matted gilt surround, fine blued steel hands, movement with platform anchor escapement of 8-day duration marked for Henri Jacot (HJ with Parrot), half hour rack striking on a gong with repeating on demand, fine gilt brass Anglaise case with fine mouldings and Corinthian columns on the corners.
Sizes
(Height) 18.00 cm (Width) 10.00 cm (Depth) 9.00 cm
(Height) 7.1 in (Width) 3.9 in (Depth) 3.5 in
Price
€ 5.250
Signature
Henri Jacot