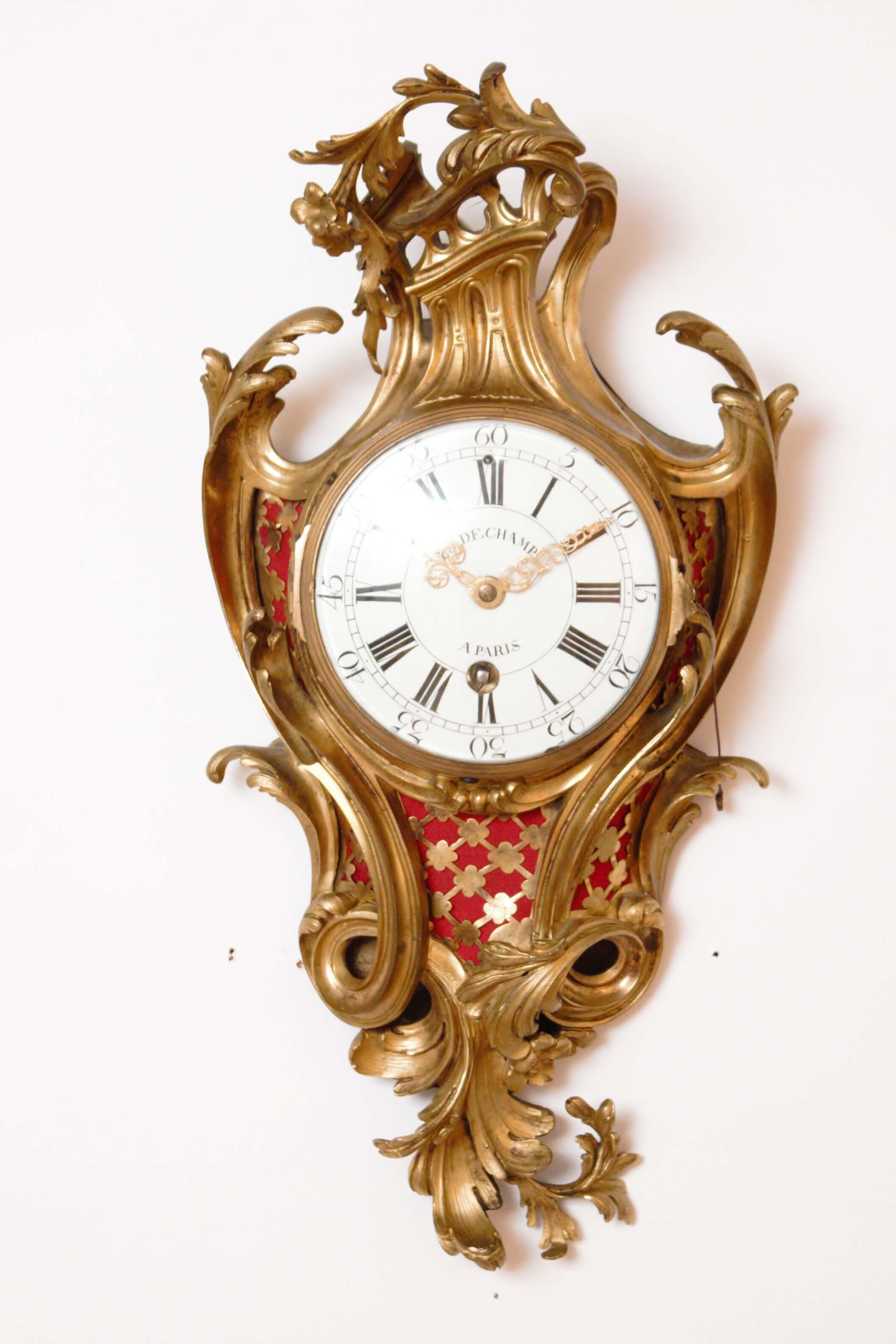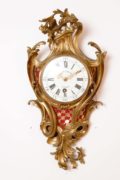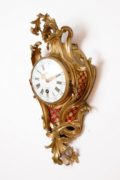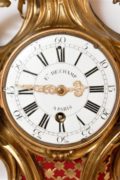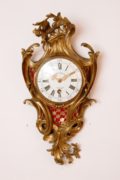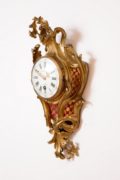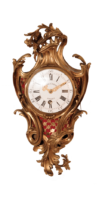 A French Louis XV ormolu 'cartel d'alcove', wall clock, Etienne Dechamp Paris, circa 1750
Description
The dial
The 14-cm wide enamel dial has Roman numerals for the hours and Arabic five-minute marking. Signed in the centre Et. Dechamp A Paris. The foliate pierced and engraved hands are made of gilt brass.
The movement
The movement is driven by a spring barrel and has a duration of fourteen days. It is regulated by anchor escapement in combination with a silk suspended pendulum. The clock has pull wind quarter repeating on two bells.
The ormolu case
The fire-gilt bronze case is surmounted by a pierced arched arcade with a garland with flowers. It has upward scrolling flowers to both sides with in between paterae trellis over a red ground. The leaves terminate in strong curling leaves and scrolls terminating in branches and flowers.
Sizes
(Height) 52 cm (Width) 25 cm (Depth) 10 cm
(Height) 20.5 in (Width) 9.8 in (Depth) 3.9 in
Price
sold
Signature
Et. Dechamp A paris