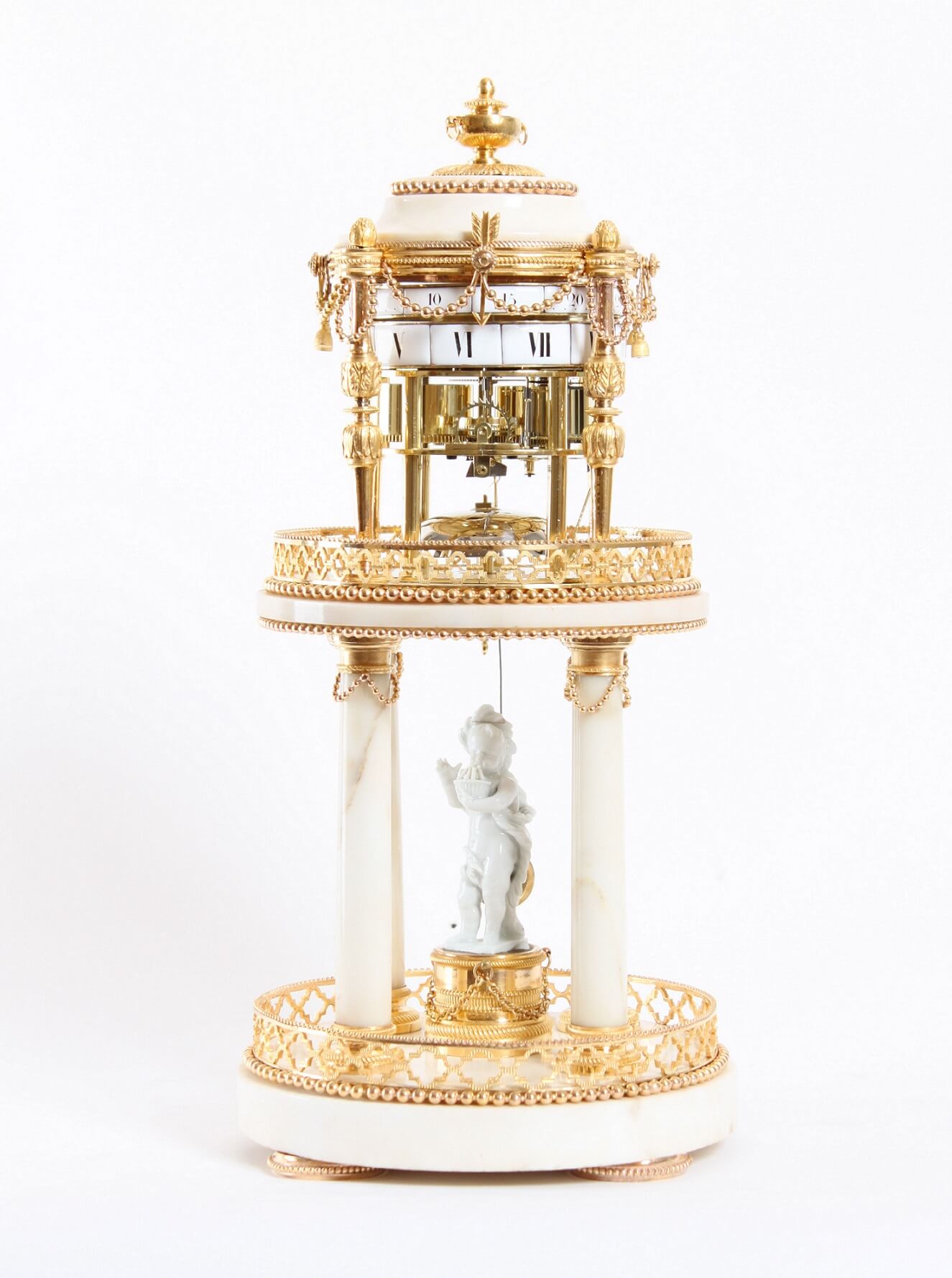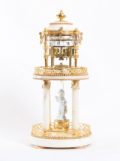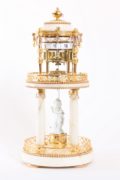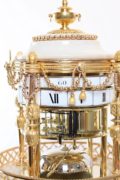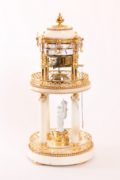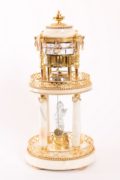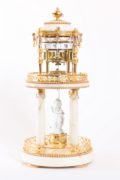 Watch the clock run and strike.
A French Louis XVI ormolu and marble cercles tournants mantel clock, Gille A Paris, circa 1775
Description
The chapter rings
The enamel numerals are fitted on two horizontal rings revolving along a fixed arrow shaped hand. The upper of the two with Arabic numerals is for the minutes, the lower with Roman numerals is for the hours. The rings are signed in red Gille A Paris.
The movement
The visible movement has a duration of eight days and is being regulated by an anchor escapement in combination with a silk suspended pendulum. The clock has half hour striking by means of a countwheel on a bell.
The case
The movement is fitted in a canopy surmounted by an ornamental urn. This canopy is being supported by four baluster shaped pillars connected by pearl rims and surmounted by rosettes. The whole is placed on an annular white marble plateau with an ormolu gallery. This plateau is supported by four columns with ormolu mounts surrounding a porcelain putto. The base is raised on four flat annular feet. The ormolu is of very good quality and in a very good condition.
Sizes
(Height) 44 cm (Diameter) 22 cm
(Height) 17.3 in, (Diameter) 8.7 in
Price
Sold
Signature
Gille A Paris