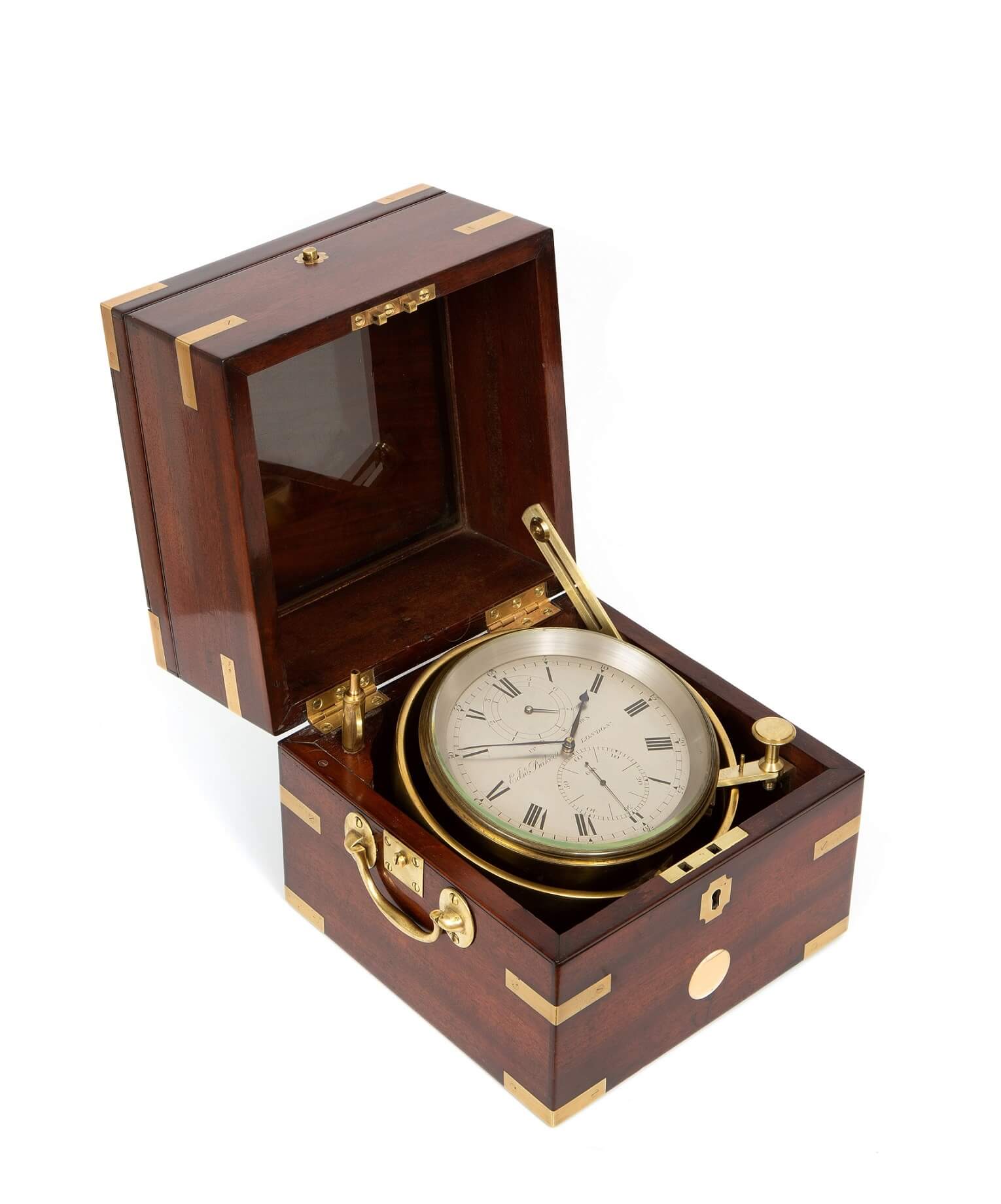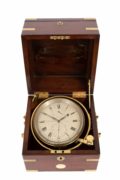 A good English mahogany 8-day chronometer Edward Baker London, circa 1835
Description
The dial
The silvered brass dial has engraved Roman numerals and is signed Edw. Baker London 688. Below XII the subsidiary for power reserve and above VI the subsidiary for seconds. All hands made of blued steel.
The movement
The well made movement is driven by a mainspring in combination with fusee and chain. It has 'Harrison's maintaining power' with an auxiliary spring driving the movement when winding the mainspring. In a sub frame there is the Earnshaw's detent escapement. The split bi-metallic balance has six positions and a helical spring and is pivoted in a diamond end stone.
The case
The movement is housed in a brass case suspended in gimbals. The brass bound three tier mahogany case has handles to the sides.
Sizes
(Height) 20 cm (Width) 19.5 cm (Depth) 19.5 cm
(Height) 7.9 in (Width) 7.7 in (Depth) 7.7 in
Price
sold
Signature
Edward Baker London