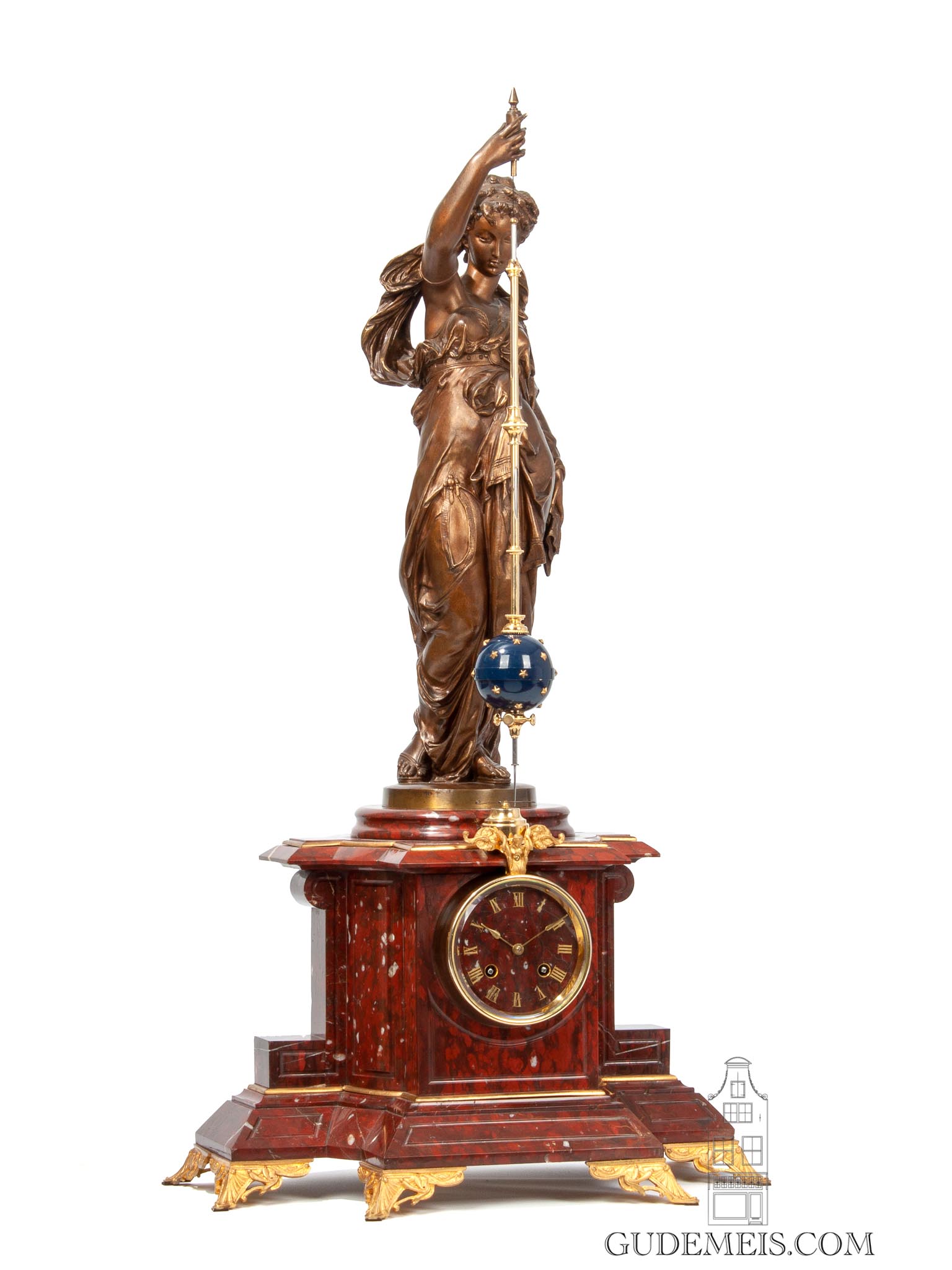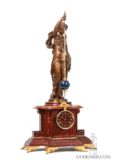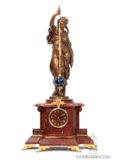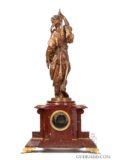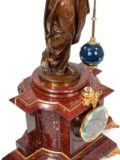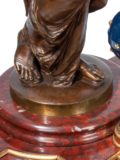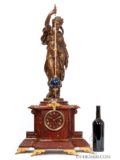 A large French Napoleon III bronze mystery clock with conical pendulum, Farcot, circa 1870.
Description
The story
In the course of the nineteenth Century there was the rise of the middle class who became more prosperous.
With a certain wealth, more luxury and a need for entertainment came about. Interiors were fitted with beautiful furniture and art. Enjoying these for yourself was one thing but showing off a little was also a good motive. During soirees and dinners friends had to be entertained and amazed.
This fine clock certainly would have been a part of this amusement. With the elegant female sculpture it is already an impressive piece on its own. But the slowly rotating pendulum must have made the whole spectacular. In theory such a pendulum would never function properly. But Farcot managed to make it work properly and patent his system. He must have seen the entertaining quality of it, which was worth the trouble in the end. The result is this high quality mantel clock with its conical pendulum as the main attraction. And it still works! In my own observation I have noticed that many see the circling motion is amazed and mesmerized. Just as it must have been in the time when these clocks were made.
The dial
The 11-cm griotte rouge marble dial has applied brass Roman numerals. The spade hands are made of gilt brass.
The movement
The movement is driven by two spring barrels and has duration of two weeks. It strikes the hours and half hours by means of rack striking on a bell. It is being regulated by a rotating pendulum that is called 'conical' after the shape of the silhouette of the motion.
The case
The griotte rouge marble pedestal has nice mouldings, panels with incised lines and is raised on six gilt brass feet. On it there is a patinated bronze figure of an elegant lady holding the pendulum up. The base of the sculpture is signed P. Machault fils.
Sizes
(Height) 94 cm (Width) 50 cm (Depth) 28 cm
(Height) 37 in (Width) 19.7 in (Depth) 11 in
Price
sold
Signature
Farcot & Machault