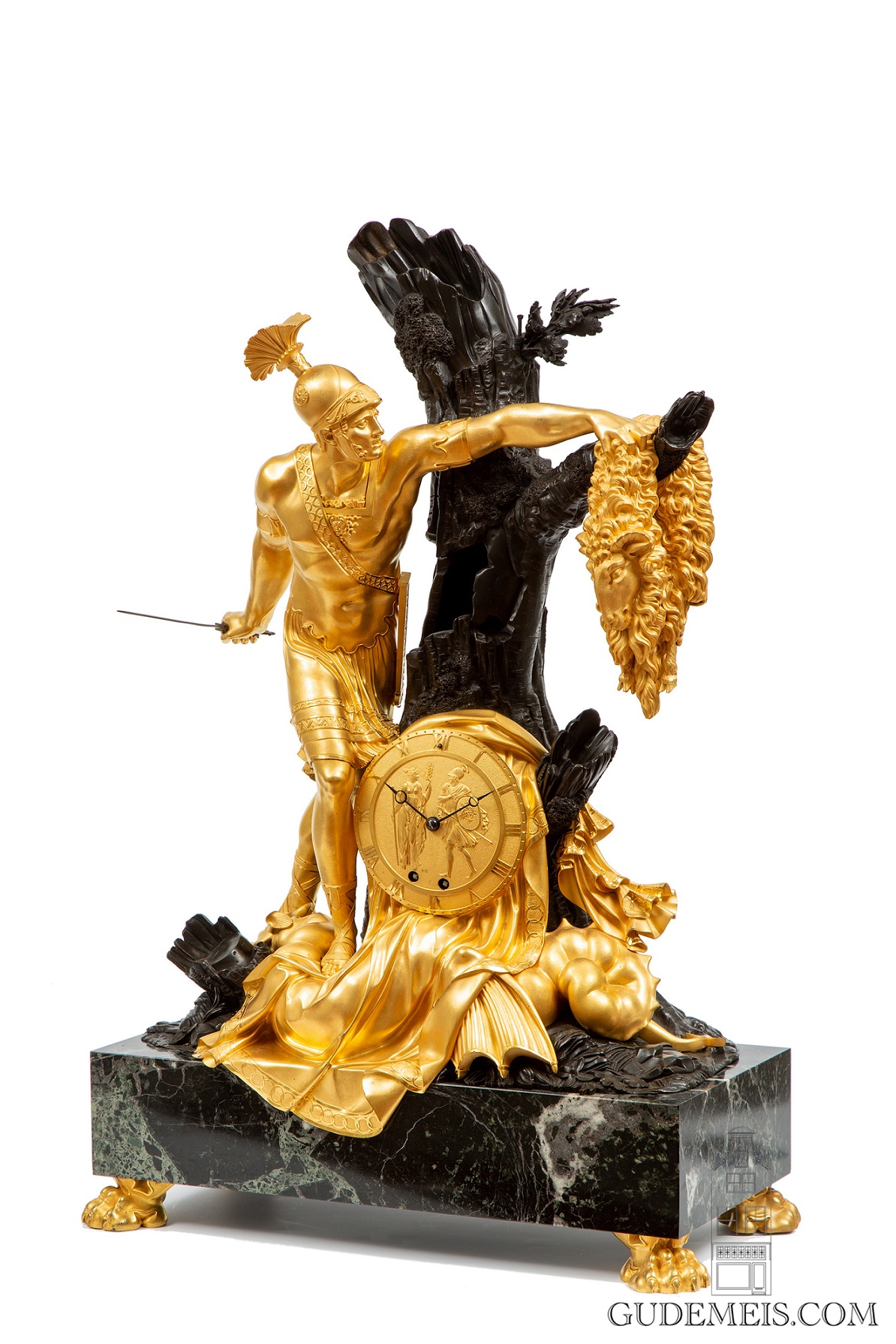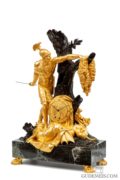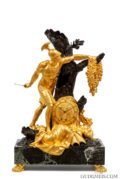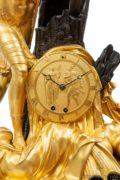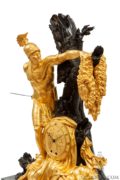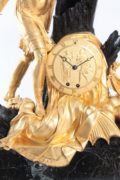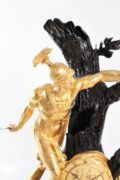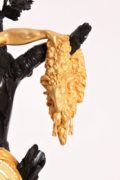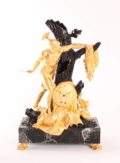 A large French ormolu and patinated sculptural mantel clock, Jason circa 1810
Description
The movement
The movement is driven by two spring barrels and has a duration of eight days. It is being regulated by anchor escapement in combination with a silk suspended pendulum. It strikes the hours and half hours on a bell by means of a countwheel.
The dial
The rim of Jason's shield forms the chapter ring with Roman numerals and thus being well integrated in the design. The centre shows two fine reliefs of two Classical Gods. The blued steel hands are of the Breguet type.
The case
In front of the finely cast and chiseled patinated bronze tree stands the ormolu figure of Jason. The surface treatment of the bronze is of extraordinarily quality and clearly shows the different structures of skin, hair and cloth. Jason stands with his torso half turned over the sleeping dragon and is just about to grab 'the golden flees' from the tree. The whole is placed on a rectangular 'verde antico' base raised on fine claw feet.
Both the design as the execution of this fine mantel clock can be attributed to Pierre-François Feuchère (1737-1823). An identical clock by him is in the Museum Malmaison. Another is in the Royal Palace in Madrid which was commissioned by the Spanish Royal Family.
Sizes
(Height) 63 cm (Width) 42 cm (Depth) 21 cm
(Height) 24.8 in (Width) 16.5 in (Depth) 8.3 in
Price
sold