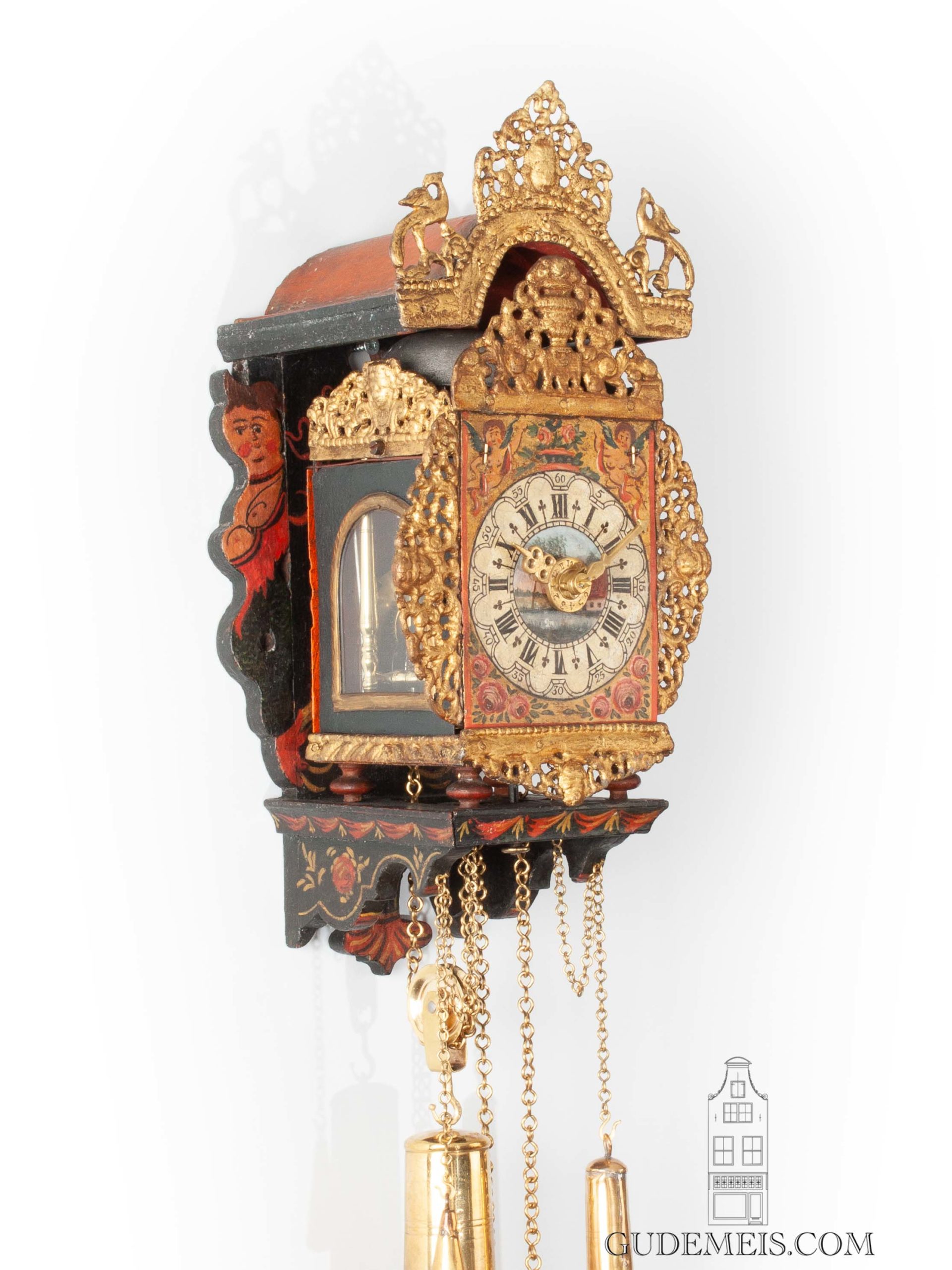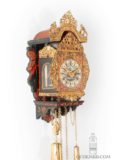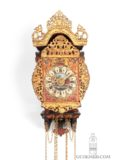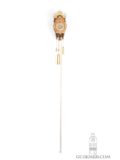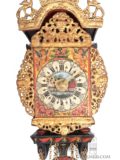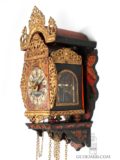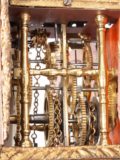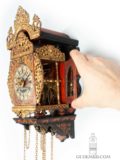 A miniature Dutch Frisian polychrome stoelschippertje 'little skipper' wall clock, circa 1800.
Description
'stoelschippertje'- Little skipper
The term 'schippertje' or rather 'stoelschippertje' which means little skipper. In fact these are rare miniature 'stool clocks'. The were used on tug boats or barges pulled by donkeys or horses. The combination of the verge escapement and short fixed pendulum make that this clock will run on even when a little a skew. Because of their small dimensions they are easy to place in an interior and have an endearing charm. The fact that these small clocks are very rare makes them also sought after by collectors and connoisseurs.
The dial
The 9-cm wide polychrome painted iron dial has Roman numerals and five minute arches. Above there are two winged putti flanking a flower basket and the lower corners are adorned with flowers. In the centre there is a small landscape showing a house next to a pond. The hands with alarm disc are made of brass. The dial is surrounded by pierced gilt lead ornaments.
The movement
The brass pillar movement is driven by a weight and is of day duration. It is regulated by verge escapement in combination with a short pendulum fixed to the pallet arbour. The clock has half hour striking on a bell by means of a countwheel. The is also an alarm sounding on the bell.
The case
The polychrome painted case has doors to the sides above which are similar pierced gilt lead ornaments. The whole is placed on the polychrome painted bracket with mermaids to the sides and surmounted by another pierced gilt lead ornament. The whole terminating in a spade shaped finial.
Sizes
(Height) 35 cm (handle up) (Width) 14 cm (Depth) 13.5 cm
(Height) 13.4 in (Width) 5.5 in (Depth) 5.3 in
Price
sold