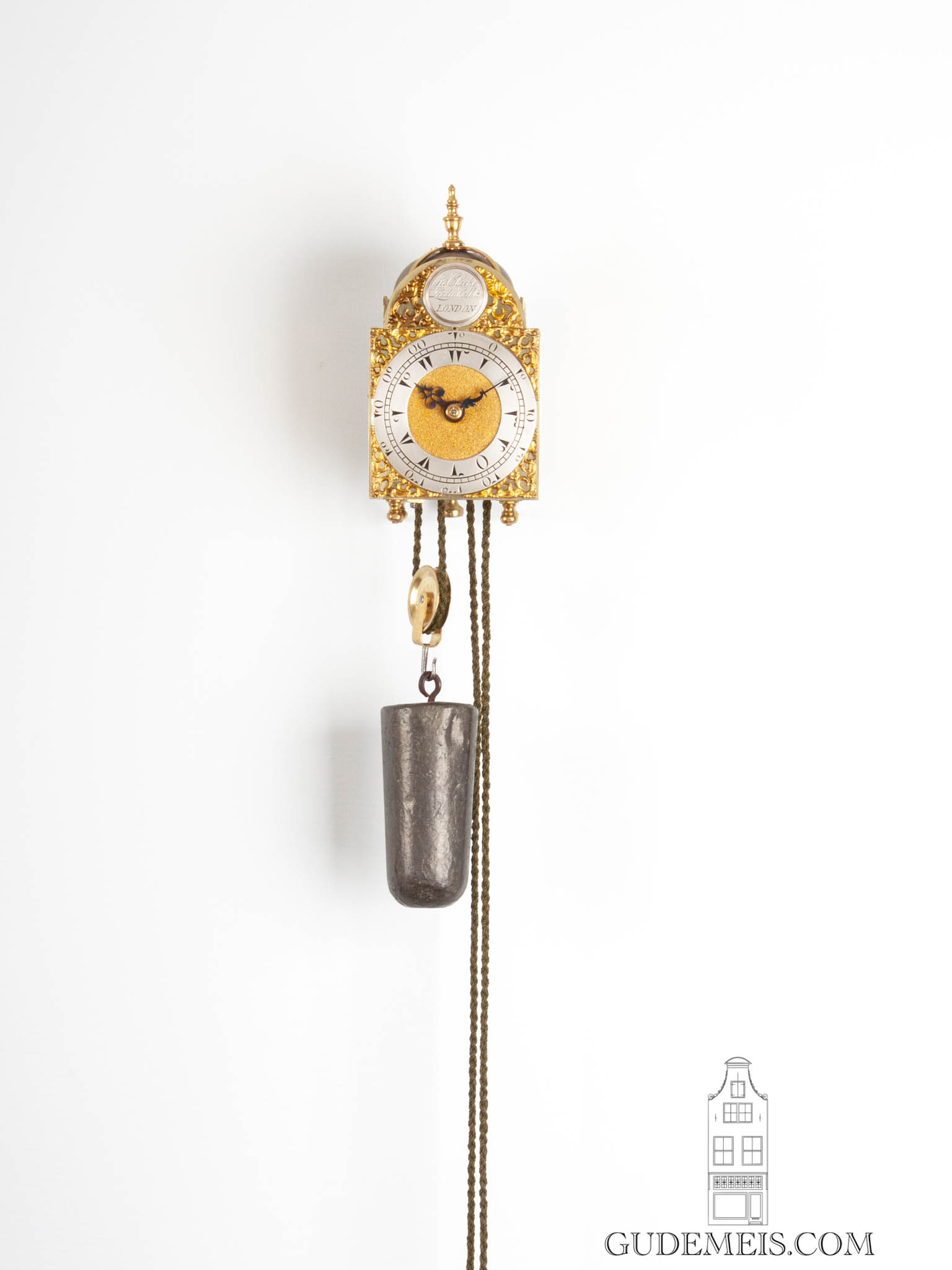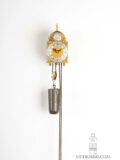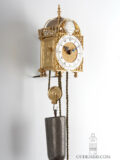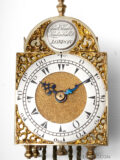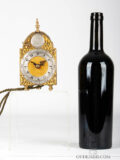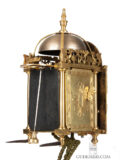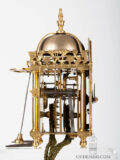 A miniature English brass striking lantern clock, George Clarke London, circa 1730.
Description
The dial
The 7.8-cm arched brass dial has a silvered engraved chapter ring with Ottoman numerals. The foliate pierced hands are made of blued steel. In the corners and arch there are cast foliate pierced spandrels with 'cressent moons'. In the arch there is the silvered signature plaque inscribed: Geo. Clarke Leadenhall St LONDON.
The movement
The posted movement is driven by a weight and has a duration of thirty hours. It is regulated by verge escapement in combination with a short fixed pendulum. The clock strikes the hours on a bell by means of a countwheel.
The case
On top of the brass case is a bell cross surmounted by an urn finial. On both sides there are pierced engraved frets. Below these side frets are engraved doors. This small clock is suspended on the wall by a hoop and spurs.
The clockmaker
George Clarke is registered working at Leadenhall Street in London from 1725 until his death in 1766. Brian Loomes, Watchmakers and Clockmakers of the World 21st Century edition. PP. 154.
Sizes
(Height) 16 cm (Width) 7.8 cm (Depth) 10 cm
(Height) 6.2 in (Width) 3.1 in (Depth) 3.9 in
Price
sold
Signature
George Clarke, London