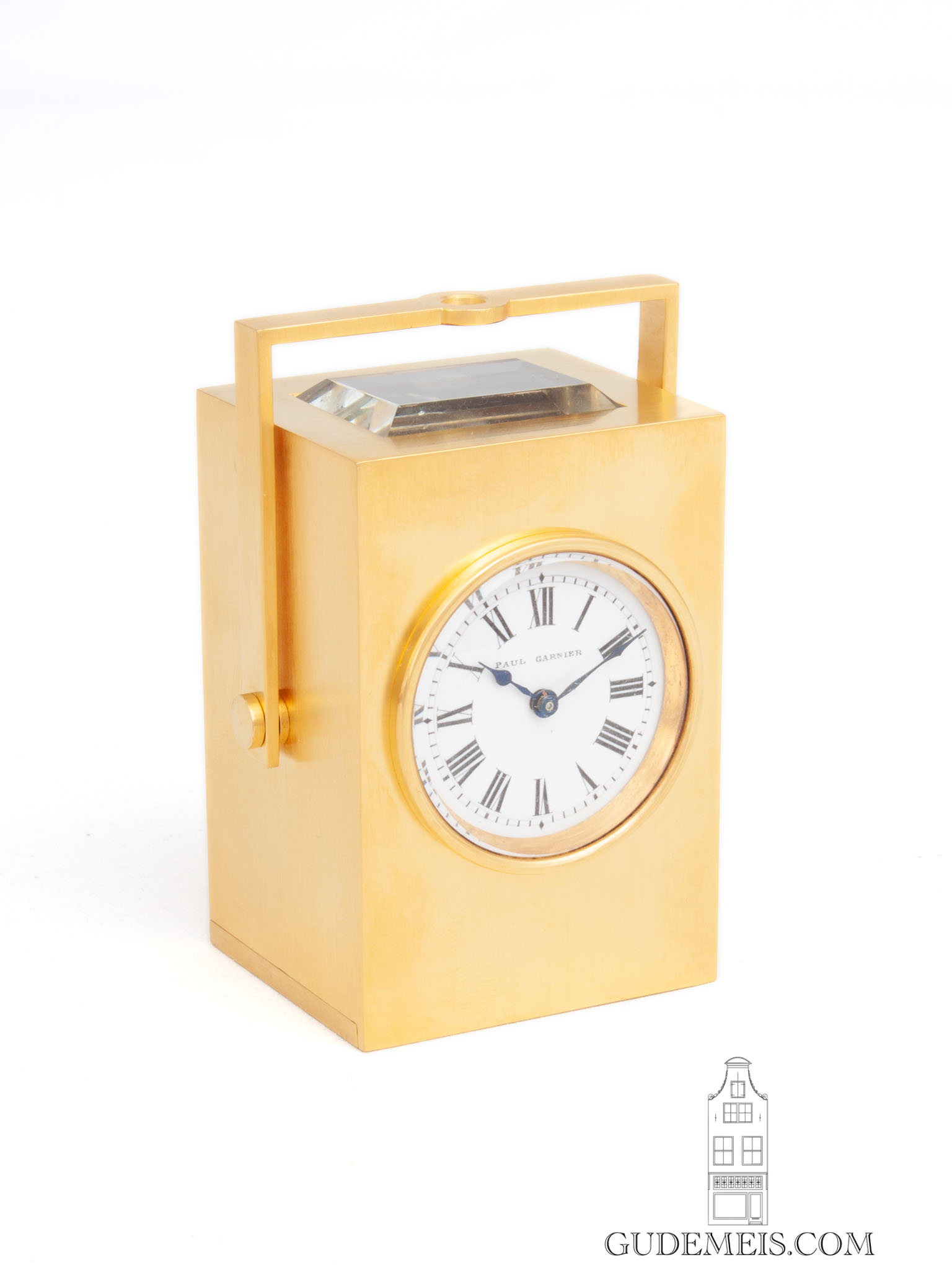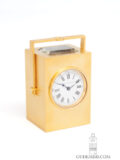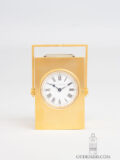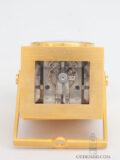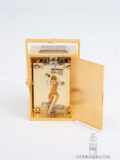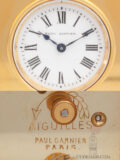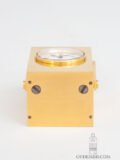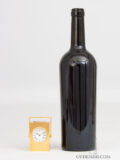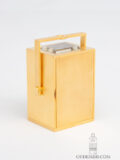 A miniature rectangular French gilt brass travel clock signed Paul Garnier, circa 1890.
Description
Paul Garnier
Paul Garnier (1801 – 1853) is regarded as the founder of the 'French carriage clock' industry. By inventing a cheap to produce but reliable escapement, he was able to produce reasonably affordable travel clocks. He patented this 'echappement à repos' on the 30th of November 1830. After his introduction of these travel clocks, the industry would take off in the decades after. Besides travel clocks he also became renown for precision- and early electric clocks. After his death in 1853 his son Paul took over the business. In this way the good name of Paul Garnier remained a guarantee for quality clocks. After the death of this son Paul in 1916, the firm 'Paul Garnier' existed until 1953. This attractive and small clock was made in the era of the Paul Garnier the son. The plain case lacking any embellishment is unusual for the period but makes it attractive and interesting.
The dial
The 2.8-cm enamel dial has Roman numerals and is signed Paul Garnier. The 'spade' hands are made of blued steel.
Fixed winding
The movement is driven by a spring barrel with fixed winding and has a duration of at least eight days. It is regulated by a platform lever escapement in combination with a bi-metallic balance. The back plate of the movement is signed Paul garnier Paris.
Gilt brass
The small rectangular case is made of gilt brass. It is surmounted by a carrying handle. On top it has a beveled glass panel showing the escapemet nicely. There is a door to the back and the whole rests on the flat base.
Sizes
(Height) 7 cm (handle up) (Width) 5 cm (Depth) 3.9 cm
(Height) 2.7 in (handle up) (Width) 1.9 in (Depth) 1.5 in
Price
€ 4.500
Signature
Paul Garnier Paris