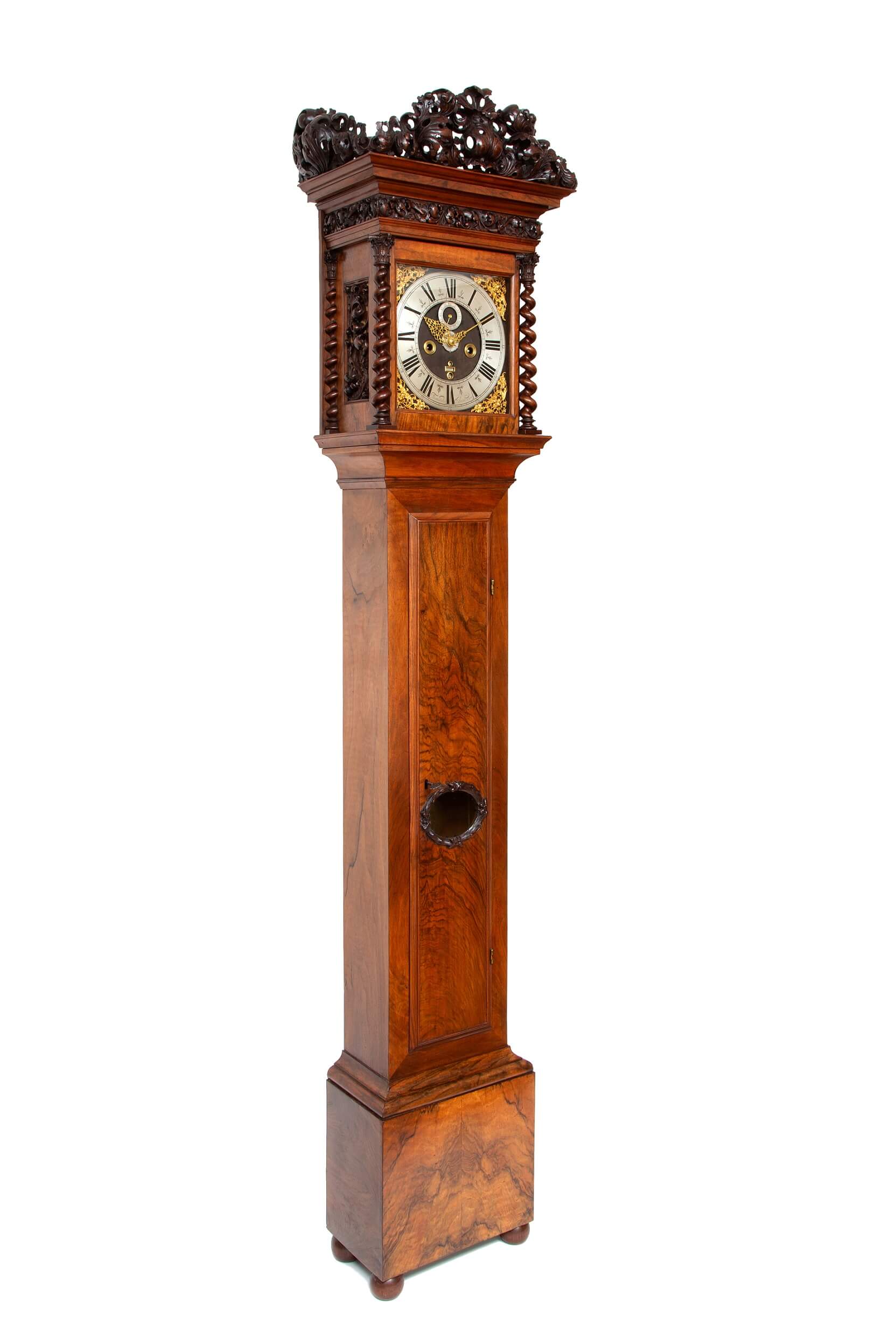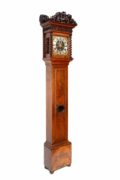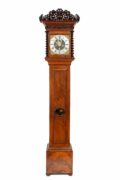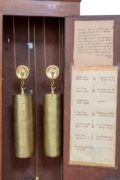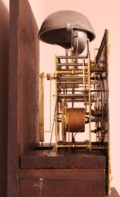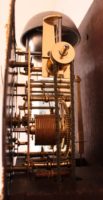 A rare and early Dutch walnut longcase clock by Fromanteel Amsterdam, circa 1690
Description
The story
Christiaan Huygens invented the pendulum movement in 1657, which was executed by Salomon Coster, a Hague clockmaker. It is amazing how quickly the invention of the pendulum movement spread throughout Europe in the following few years. It was an
important innovation, because clocks became much more accurate overnight. In France, the invention became known probably because a few clocks were damaged in transport and needed local repair. The Parisian clockmaker Hanet, who was asked to do the repairs, thus saw the invention. A little less accidental was the introduction of the pendulum movement in England. A
contract still exists between Ahasuerus Fromanteel and Salomon Coster. Fromanteel's son was apprenticed to Coster and, in turn, would be taught about the pendulum movement. After his return, Fromanteel senior devised the longcase clock, which became very popular with the well-to-do in the 1660s. Around 1675 the first clockmakers came over from London to introduce the longcase clock to Holland. Soon after, Ahasuerus sent two of his sons to Amsterdam to set up shop. Therefore, this fine piece is actually the product of a seventeenth-century multinational company. The English examples were adapted to the Dutch interiors. The dials were copied from the 'Hague clocks', with their velvet and intricately pierced and engraved hour hands. The cases were appointed with fine foliate carving to match Dutch baroque furniture. In this way, a Dutch invention initiated longcase clockmaking in England, which, after a little while, initiated longcase clockmaking in Holland. Both now and then, an important and beautiful clock to be enjoyed by the fortunate owner.
The dial
The 27,3-cm square brass velvet covered dial has an applied engraved silvered chapter ring with Roman numerals signed Fromanteel Amsterdam. There are finely engraved and foliate pierced brass hands and a silvered alarm disc. In the centre are apertures for day of the week and date and there is a subsidiary seconds and strike/silent above XII. In the corners are well cast gilt Cherub spandrels.
The movement
The eight day movement has latchet knopped and ringed pillars. It is regulated by anchor escapement in combination with a pendulum. It has inner countwheel half hour Dutch striking on alternating bells. The alarm strikes on the large bell.
The case
The oak case is veneered with finely figured walnut of rich colour. The hood adourned with a well carved cresting and twisted corners on the corners. The long moulded trunk door has an oval lenticle lined with carving. The square base is raised on bun feet.
Sizes
(Height) 232 cm (Width) 53 cm (Depth) 30 cm
(Height) 87.8 in (Width) 20.8 in (Depth) 11.8 in
Price
Sold
Signature
Fromanteel Amsterdam