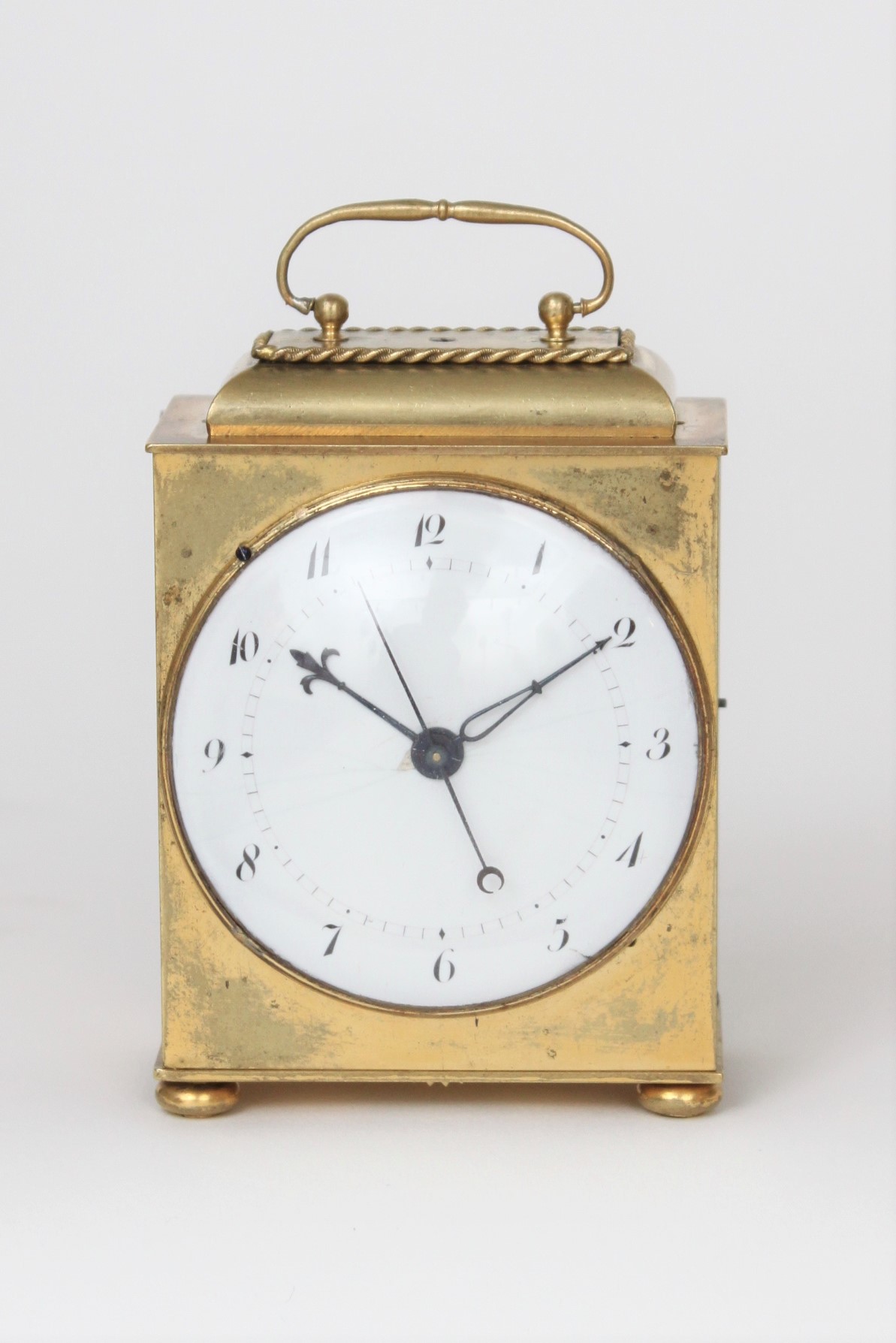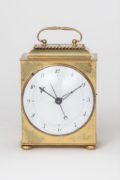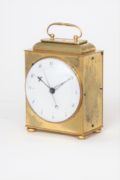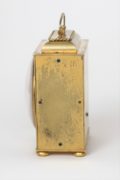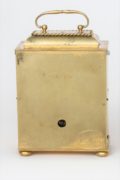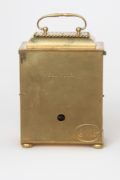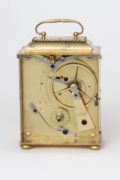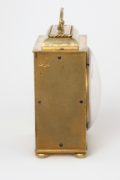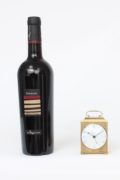 A rare and small French gilt brass travel clock with experimental stopwatch, Janvier, circa 1800.
Description
The dial
The 5.6-cm annular dial has Arabic numerals and has an inner rim callibrated for seconds. The blued steel hands are of the fleur-de-lis type and there is a sweep seconds hand.
The movement
The movement is driven by a spring barrel and has a duration of circa three days. It is being regulated by a lever escapement with pointed teeth. The plain balance is connected to the escapement by means of a pinion and it beats true seconds. The balance can be stopped at will by means of a sliding system. Because of the connection of the balance with a pinion there remains power on the escapement. Therefore the clock will start running again when the slide system is slid back again. Because of this we can state that this little clock is an experimental sort of stopwatch.
DThe case
The gilt brass case has a cushion top surmounted by a well made handle. The rectangular case has a removable back panel which is signed JANVIER and numbered No. 118. The slide system can be operated from the sides at the marks A (arreter) and M (mouvement). The case has four bun feet.
Sizes
(Height) 8 cm, 9.5 cm (handle up) (Width) 6.1 cm (Depth) 4.1 cm
(Height) 3.1 in, 3.7 in (handle up) (Width) 2.4 in (Depth) 1.6 in
Price
sold
Signature
Antide Janvier