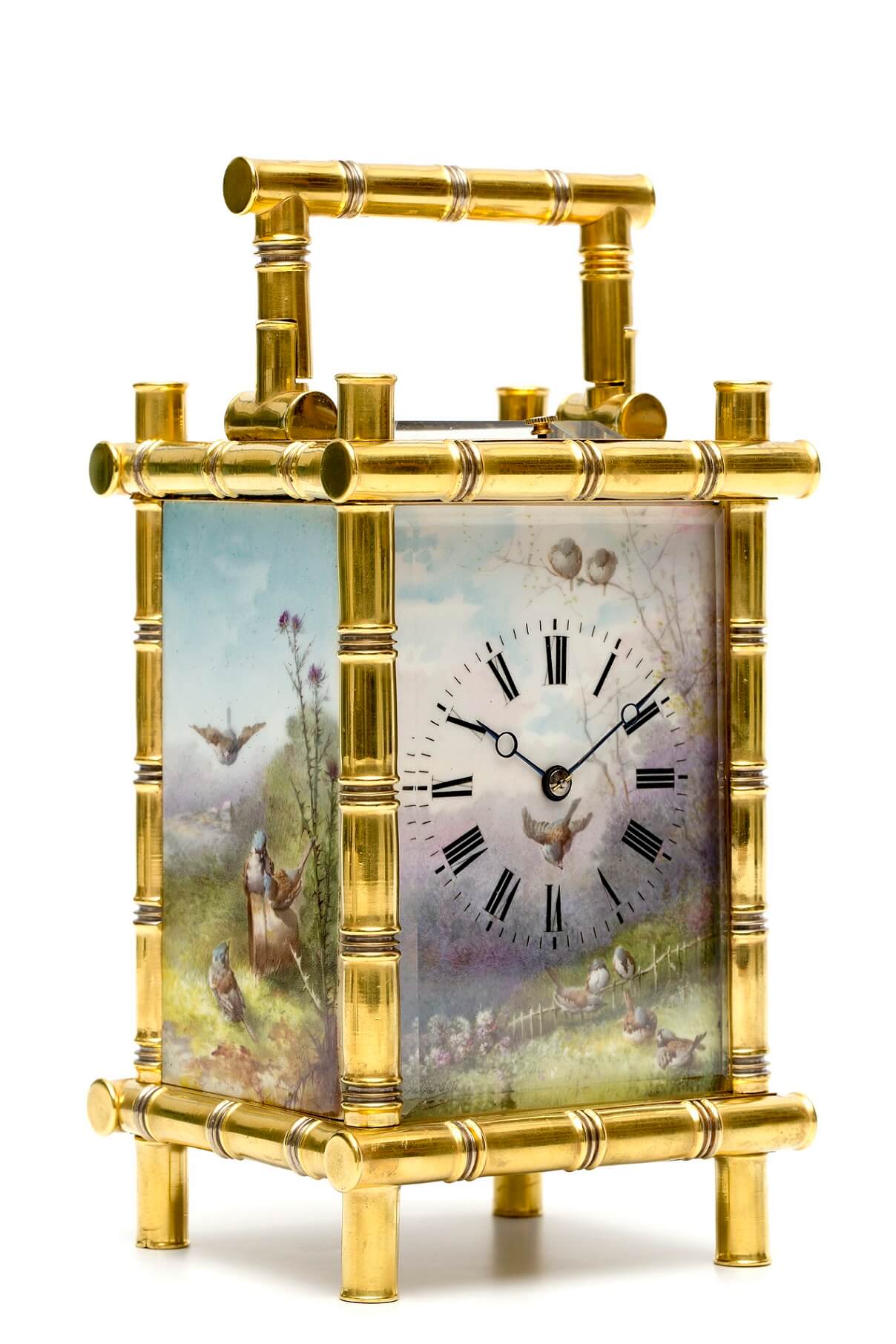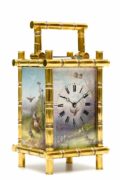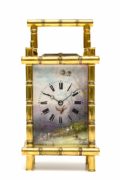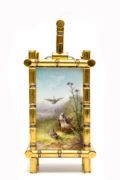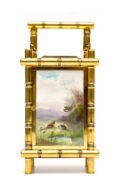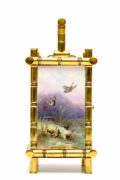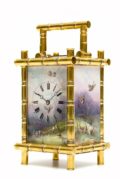 A rare French 'bamboo case' carriage clock with painted porcelain panels, F. Gardon, circa 1880.
Description
The Dial
The 7-cm wide polychrome hand painted dial depicts a natural landscape with birds sitting and flying signed by F. Gardon. On it are the black Roman numerals and blued steel Breguet hands.
The movement
The movement is driven by two spring barrels and has a duration of eight days. It is being regulated by a platform anchor escapement in combination with a balance. The clock strikes the full and half hours on a gong by means of rack striking. By pushing the button on the top, the last hour that has struck will be repeated. The back plate is marked G.B.
The case
The beautifully made gilt brass bamboo case has silvered accents at the notches of the bamboo and is surmounted by a handle. There are similar all hand painted porcelain panels to the sides and back door. The whole is raised on bamboo feet. The 'bamboo' case originated in a period when many artists were inspired by the art from the far East and is often referred to as 'Orientalism'. The shape was much more difficult to make and therefore was only reserved for quality movements and special clocks. When we realize that each panel was hand painted by an artist one can easily imagine how exclusive and expensive this fine clock must have been.
Sizes
Height) 18.5 cm (Width) 9.3 cm (Depth) 8.5 cm
(Height) 7.3 in (Width) 3.7 in (Depth) 3.3 in
Price
sold
Signature
F. Gardon