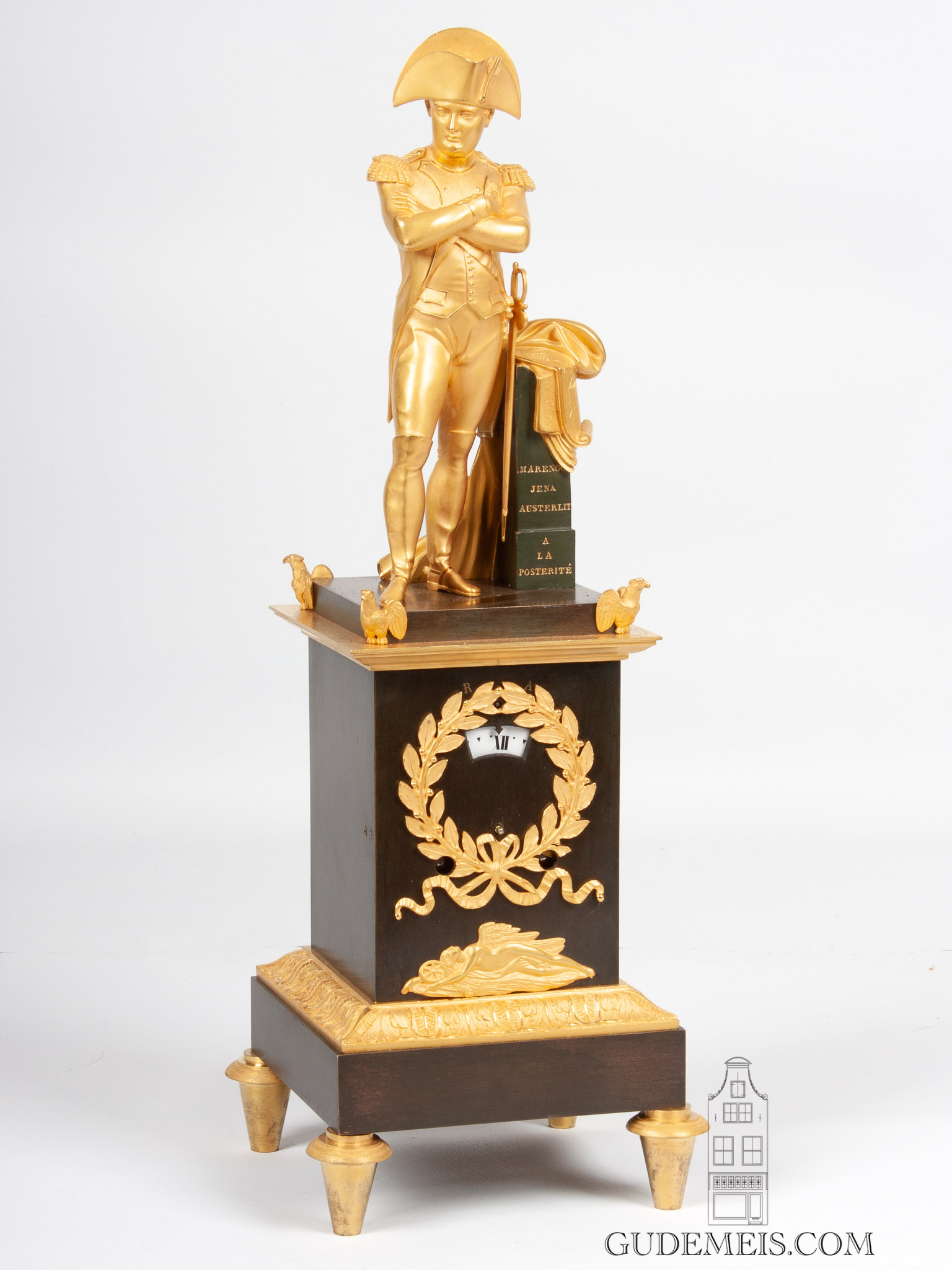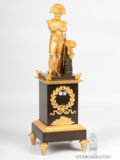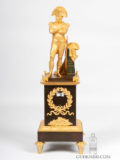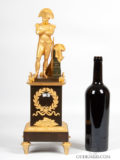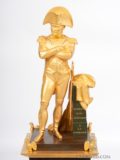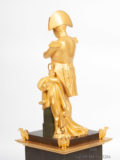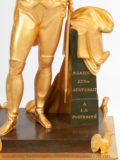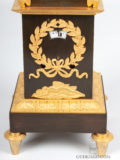 A rare French Empire ormolu and bronze mantel clock, Napoleon Bonaparte, circa 1807.
Description
The chapter ring
This clock has an unusual way of indicating the time. It has a revolving enamel chapter ring with Roman numerals visible through an aperture that indicates the time across a fixed pointer. It being sort of a variation on the cercle tournant.
The movement
The movement is driven by two spring barrels and has a duration of eight days. It is being regulated by anchor escapement in combination with a silk suspended pendulum. The clock has half hour striking on a bell by means of a countwheel.
The case
The beautifully cast and chiseled gilt and patinated bronze case has an acanthus plinth and is raised on tapered feet. On the front it has a wreath of laurels in which the aperture of the chapter ring is placed. Below there is a relief of a laying classical lady with wings. Above the stepped moulding are eagles on each corner. The whole is surmounted by the characteristic figure of Napoleon Bonaparte standing with crossed arms next to a patinated column. On the column are the names of battles Marengo, Jena and Austerlitz and the inscription A La Posterité
Sizes
(Height) 44.5 cm (Width) 16 cm (Depth) 15 cm
(Height) 17.5 in (Width) 6.3 in (Depth) 5.9 in
Price
Sold