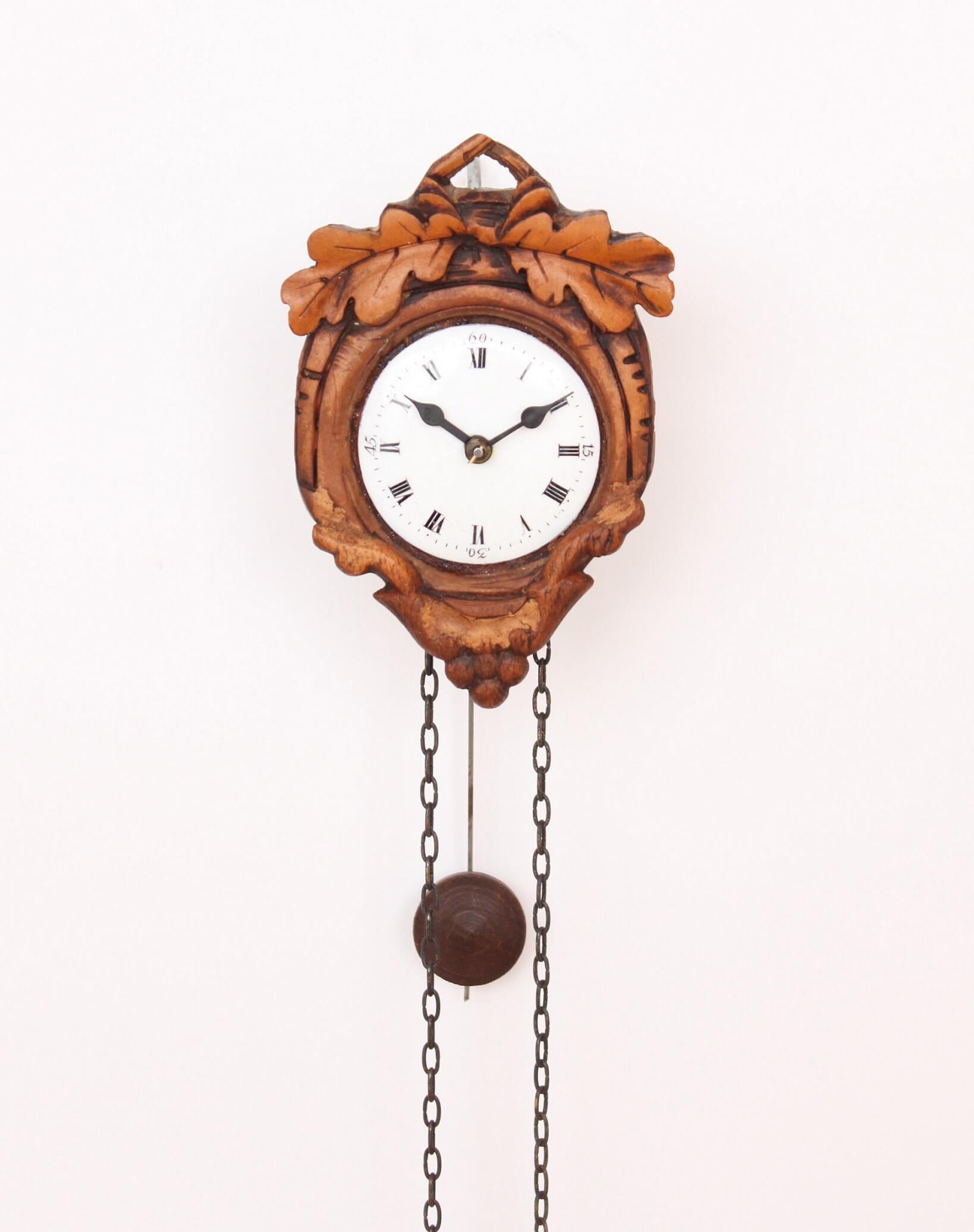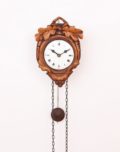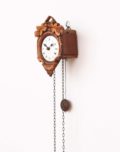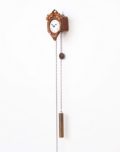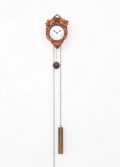 A rare miniature German Black Forest wall clock, circa 1860.
Description
The dial
The 4.3-cm enamel dial has Romen numerals. The pear shaped hands are made of blued steel.
The movement
The movement has wooden plates and is driven by a weight. It is of day duration. It is regulated by a small anchor escapement in combination with a pendulum with wooden bob.
The case
The beechwood case has a carved front adorned with oak leafs and small berries below. To the sides are doors giving acces to the movement.
Sizes
(Height) 10.5 cm (Width) 7cm (Depth) 5.5 cm
(Height) 4.1 in (Width) 2.8 in (Depth) 2.2 in
Price
Sold