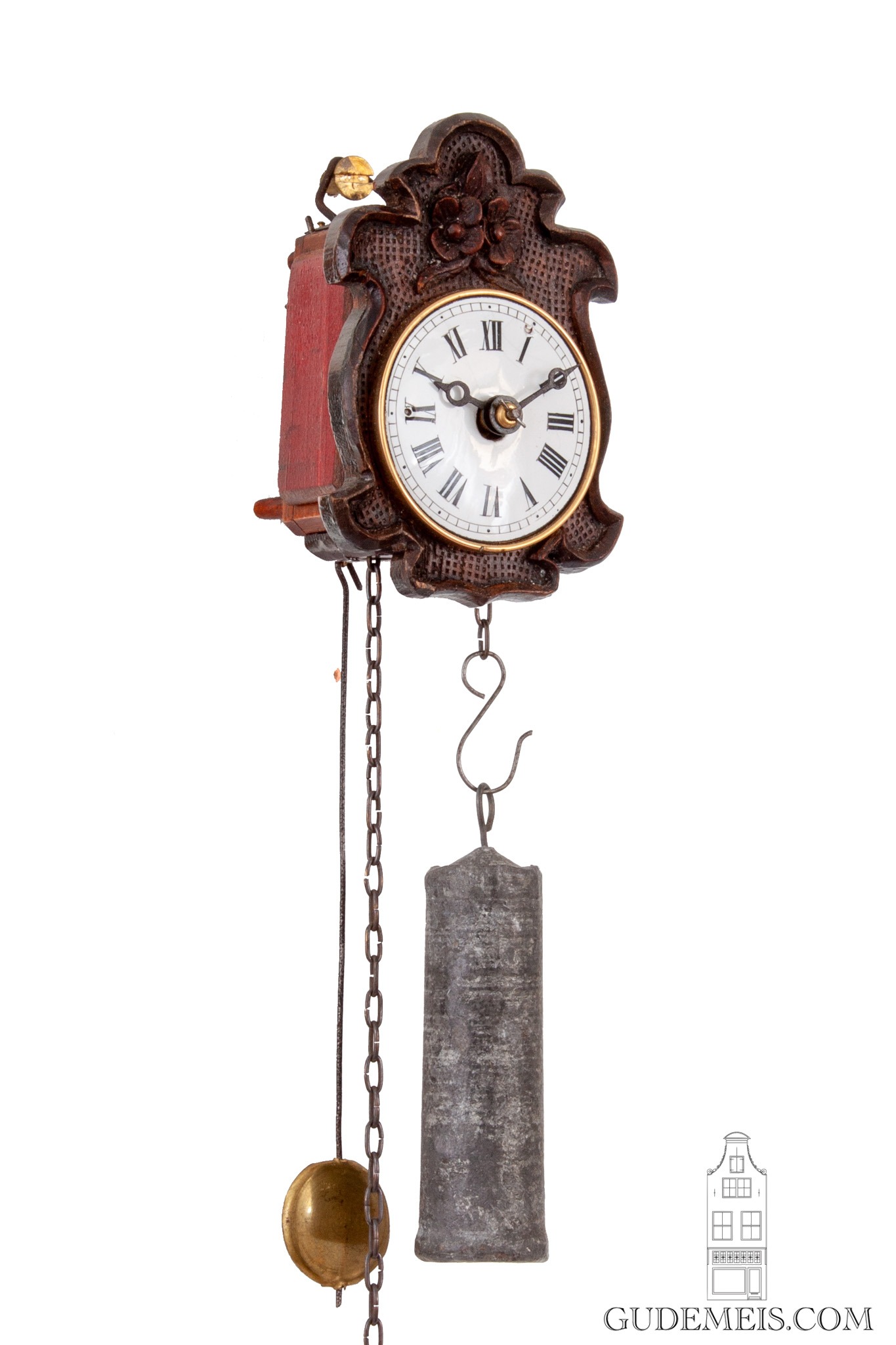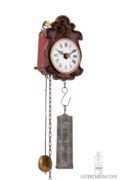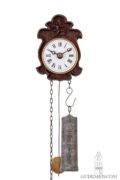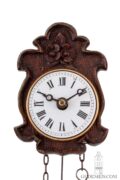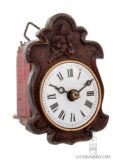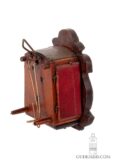 A rare small German Black Forest carved wall clock, Felix Faller, circa 1850.
Description
The dial
The 3.7-cm enamel dial has Roman numerals and blued steel Breguet hands. The dial is fitted in a carved wooden surround adorned with flowers in the arch.
The movement
The wooden movement is driven by a weight on a chain and has a duration of a day. It is being regulated by anchor escapement in combination with a pendulum.
The case
The beechwood case has an arched top. There are doors to the sides and the back is stamped FX Faller. The whole is suspended on the wall with a suspension hoop and spurs.
Felix Faller
There several clockmakers from the Black Forest named Faller working in the 19th Century. Felix Faller lived and worked in Spitzwald in the middle of the 19th Century. He is especially mentioned for inventing a machine to make (clock-) chains. Another miniature clock by him is depicted in Berthold Schaaf & G. Braun; Schwarzwald Uhren pp. 239. Lit; Abeler, Meister der Uhrmacherkunst pp. 148. Gerd Bender; Die Uhrmacher des hohen Schwarzwaldes und ihre Werke, pp. 120.
Sizes
(Height) 7.1 cm (Width) 5 cm (Depth) 5 cm
(Height) 2.8 in (Width) 2 in (Depth) 2 in
Price
€ 4.700
Signature
Felix Faller