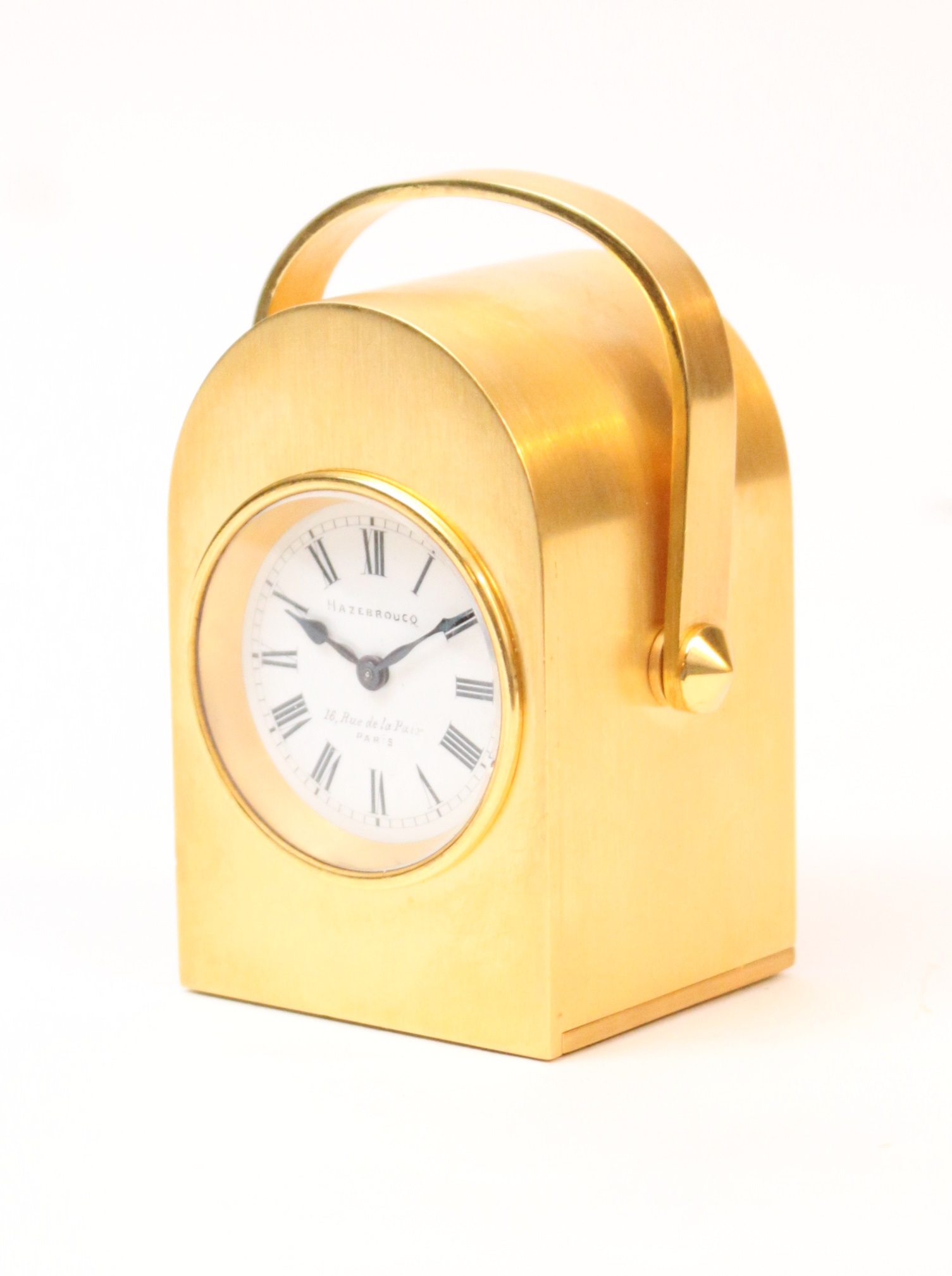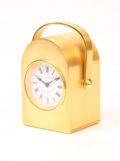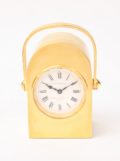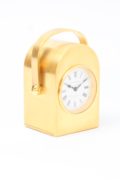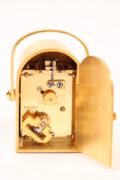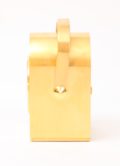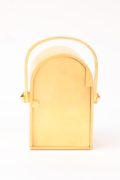 A small and unusual French gilt brass travel clock by Margaine, circa 1880
Description
The Dial
The 3.2-cm enamel dial hasRoman numerals and is signed for the retailer Hazerbroucq 16 Rue de la Paix Paris. The spade hands are made of blued steel.
The Movement
The movement is being driven by a spring barrel with a fixed winding key and has a duration of eight days. It has a platform lever escapement with balance wheel. The back plate is numbered 19450 and has the trade mark of the renown carriage clockmaker Margaine.
The Case
The arched gilt brass case is unusual in form and is surmounted by a hinged arched handle. At the back is a door and at the front a glazed bezel. It is placed on its flat base.
Margaine
M. Margaine is known with both collectors and connoisseurs as one of the best makers of French carriage clock in the second half of the 19th Century. He is recorded working in the Rue du Fg Poissonnière from 1873 on and in the Rue du Bondy between 1904 and 1914. In 1874 he registered his famous trade mark. Tardy, Dictionnaire des Horlogers Français, pp. 433.
Sizes
(Height) 7.5 cm (Width) 5.5 cm (Depth) 4.2 cm
(Height) 2.9 in (Width) 2.2 in (Depth) 1.7 in
Price
sold
Signature
Margaine