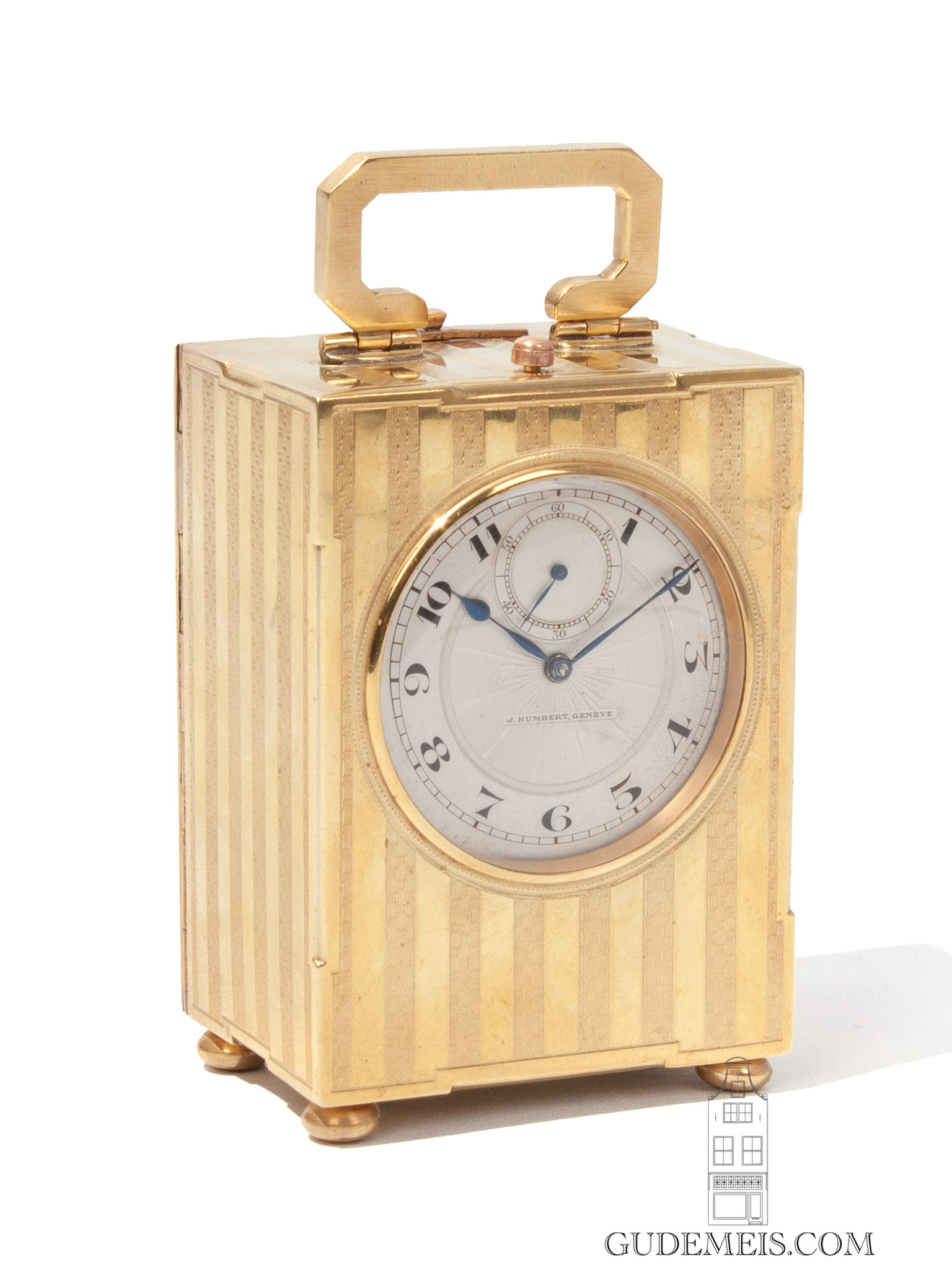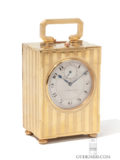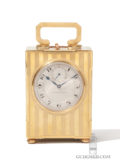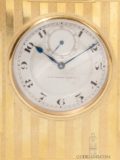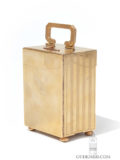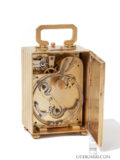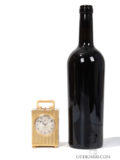 A small Swiss gilt brass grande sonnerie travel clock, J. Humbert Genève, circa 1900
Description
The dial
The silvered dial has Arabic numerals. The centre is guilloche engraved with a ray pattern and signed J. Humbert Genève. The spade hands are made of blued steel. Above the centre is a subsidiary for seconds.
The movement
The jeweled movement is driven by two spring barrels and has a duration of eight days. It is being regulated by anchor escapement in combination with a bi-metallic balance with adjustment screws. It strikes the quarters and hours at each quarter on two gongs by means of rack striking. Repeating on demand. The backplate is marked with a Swiss cross and the number 64740.
The case
The rectangular gilt brass case is adorned with a vertical line pattern. These recessed lines are decorated with a guilloche engraved geometric pattern. The whole is surmounted by an octagonal hinged handle. The corners are partly canted. The back door is marked UTG Genève. The whole is raised on bun feet.
Sizes
(Height) 10 cm (handle up) 8.3 cm ( handle flat) (Width) 5.6 cm (Depth) 4.2 cm
(Height) 3.9 in (handle up) 3.3 in ( handle flat) (Width) 2.2 in (Depth) 1.6 in
Price
sold
Signature
J. Humbert Genève