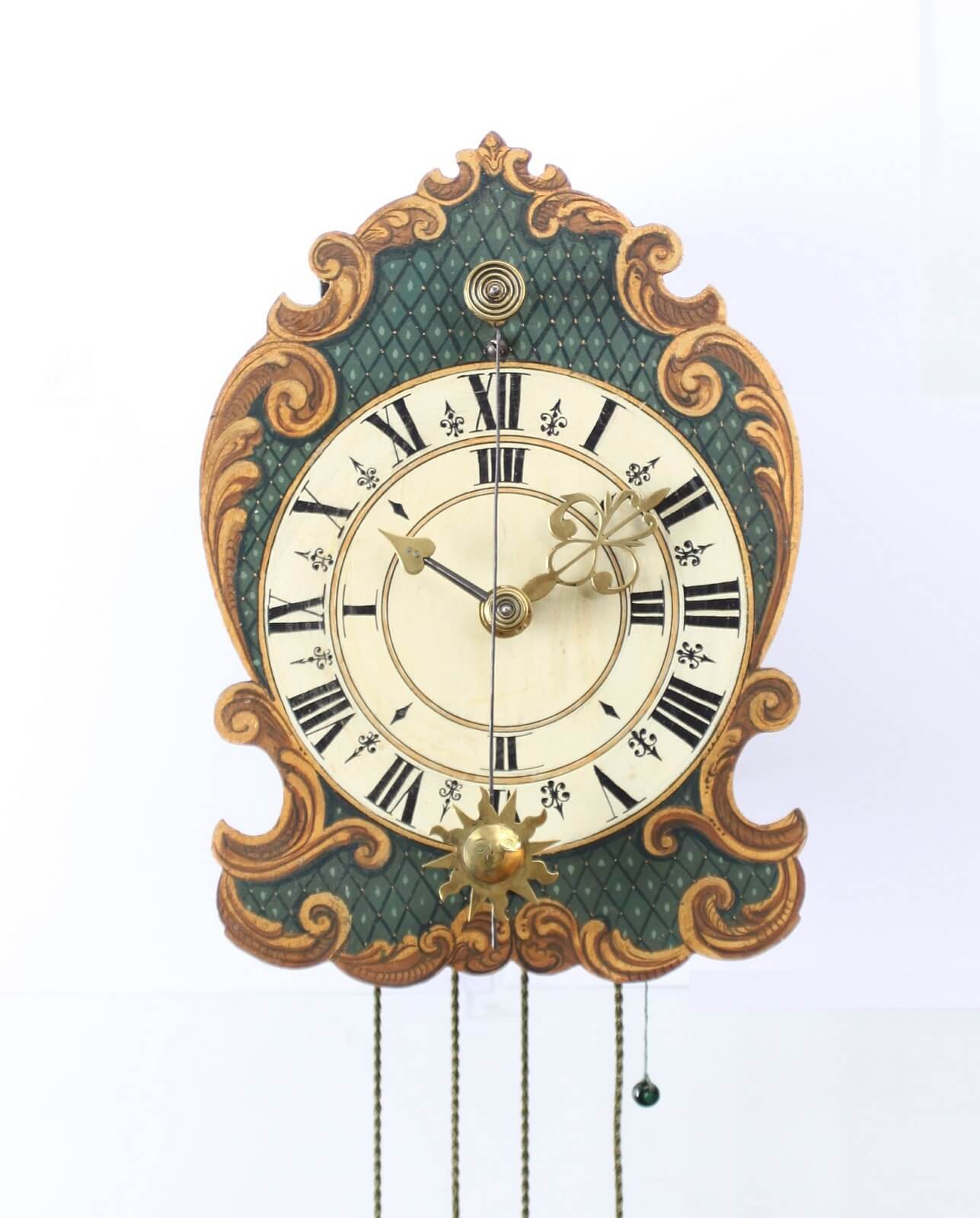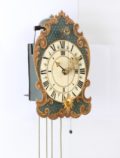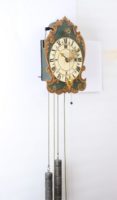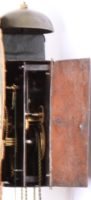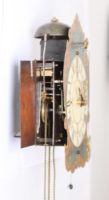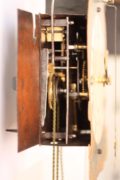 A Swiss repeating Zappler wall clock, circa 1760.
Description
36-hour movement with front pendulum and rack hour striking with repeating on demand, polychrome iron dial.
20.5-cm shaped polychrome painted iron dial with Roman numerals and inner quarter marking, brass and iron hands, weight-driven movement with iron plates, going train with verge escapement and one-day duration, rack hour striking on a bell with repeating on demand, iron case with suspension hoop and spurs.
Sizes
(Height) 29 cm (Width) 20.5 cm (Depth) 12.5 cm
(Height) 11.4 in (Width) 8.1 in (Depth) 4.9 in
Price
Sold