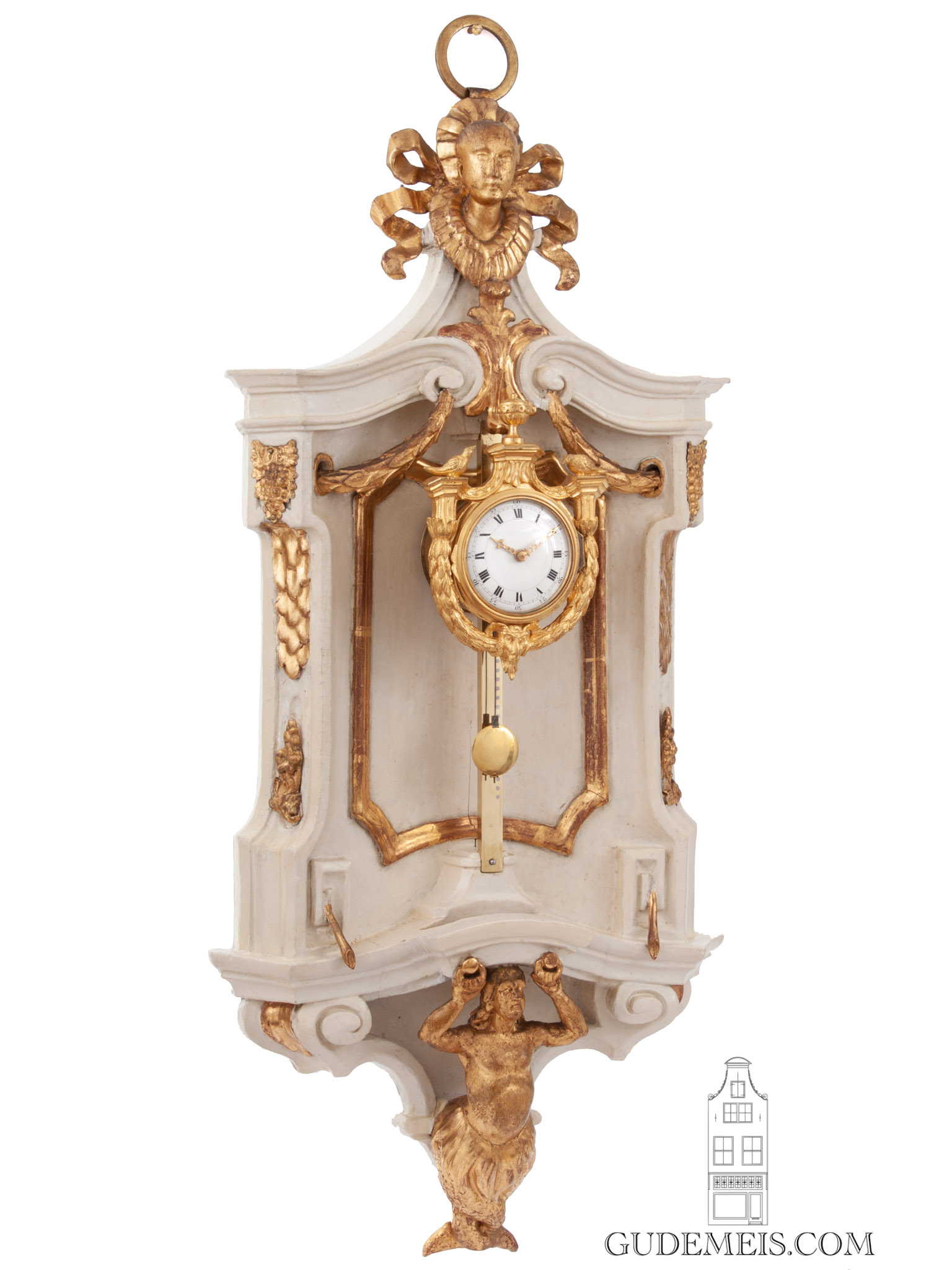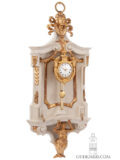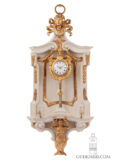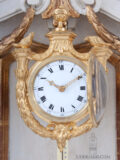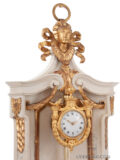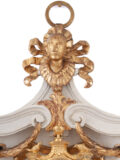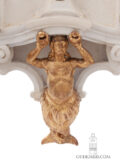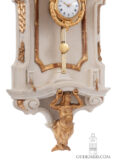 A very rare South German Louis XVI sculptural rack wall clock, circa 1770.
Description
Rack clock
A rack clock is a clock with a toothed rail along which the movement/dial can slide. Most rack clocks run on their own weight and therefore are wound by sliding them up. It is amusing and decorative to watch the movement slowly go down when running.
Louis XVI
The 6.5-cm enamel dial has Roman numerals for the hours and Arab numerals for the five minute indication. The beautifully engraved and pierced hands are made of gilt brass. The gilt bronze surround of the dial is surmounted by an urn finial flanked by birds. From these there are trailing garlands with a rams' head in the centre. The urn finial and garlands are decorative ornaments typical for the Louis XVI period.
The movement
The movement is driven by its own weight and has a duration of 2.5 days which is unusually long for this kind of clock. There are rollers fitted in the vertical rail which engage with the first wheel of the movement. It is being regulated by verge escapement in combination with a silk suspended pendulum.
The back board
The vertical rail mounted on a painted and gilt wood sculptural back board. This is surmounted by a female head between arched mouldings with garlands protruding above the concave arched middle part. This section is flanked by canted corners which are placed on the arched base which is carried by a merman.
Sizes
(Height) 74 cm (including suspension ring) (Width) 33 cm (Depth) 10 cm
(Height) 29.2 in (including suspension ring) (Width) 13 in (Depth) 3.9 in
Price
sold