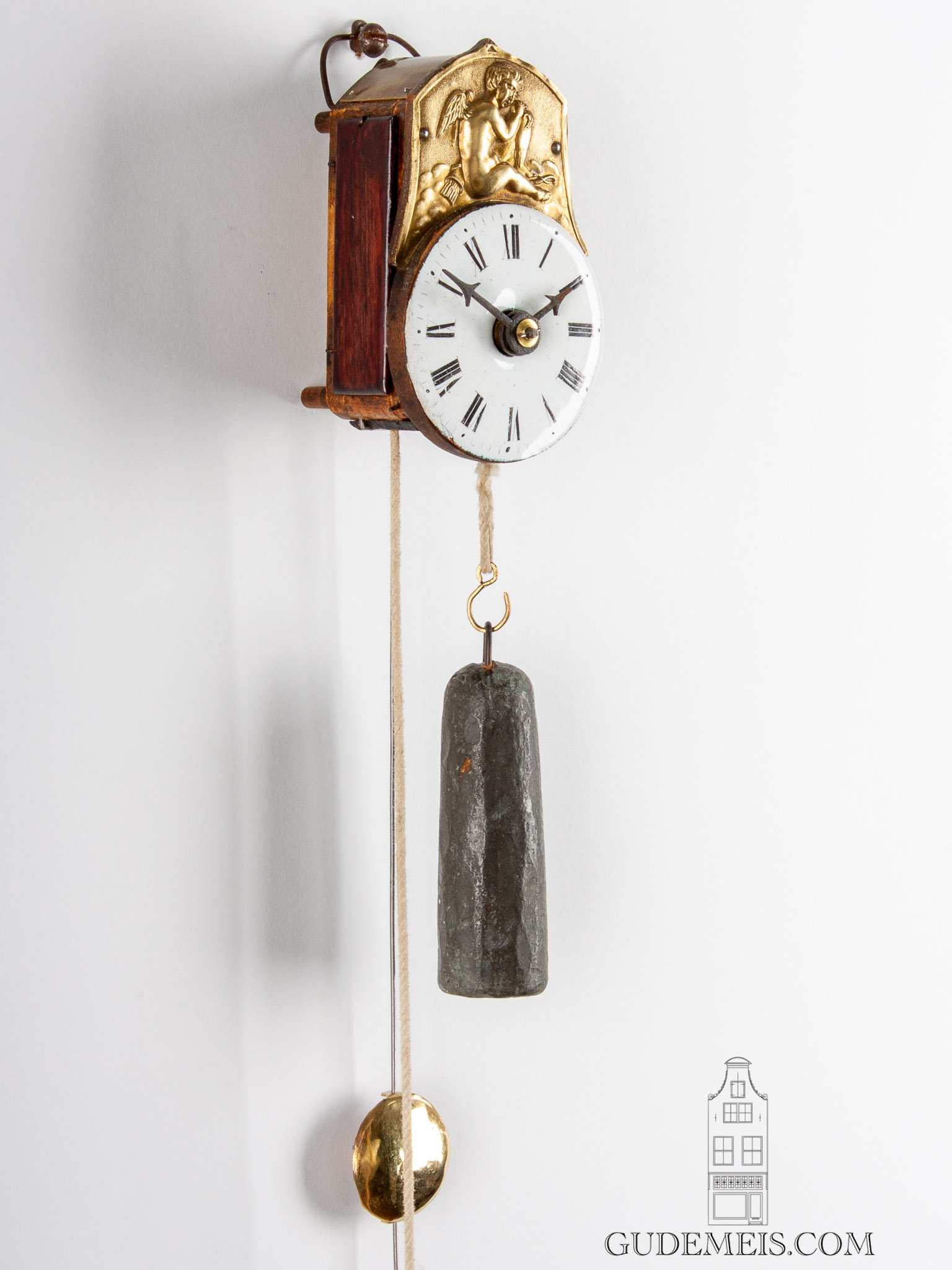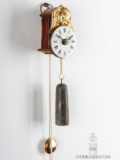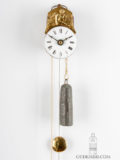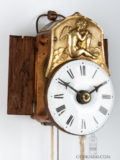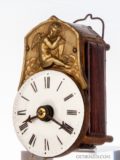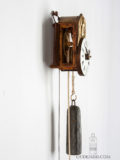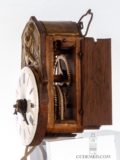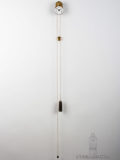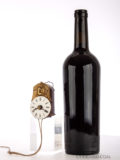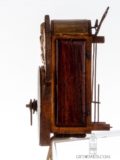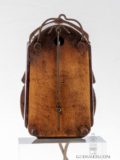 A very small German Black Forest 'Sorg' wall clock, circa 1830
Description
The story
It was the clockmaker Joseph Sorg from Neustadt in the Black Forest Germany who started making miniature wall clocks around 1820. It is very likely that these clocks had their unique selling point with their small proportions and endearing quality just as today. The somewhat later clocks have arched brass dial surrounds. The shape of the front of this earlier example with 'free standing' dial with a tapered brass fret could be compared to a water drop. Therefore this kind of Sorgclocks is called 'Tropfenuhr' (waterdrop clock).
The dial
The 4.7-cm enamel dial has Roman numerals and blued steel point hands. Above the dial is a brass fret with a high relief seated Cupid figure.
The movement
The movement is driven by a weight and has day duration. It has wood plates with metal bushes that hold the axes. This wood construction is called 'Holzgespindelt'. The rate is regulated by a roll anchor escapement in combination with a pendulum with brass bob.
The case
The case is made of wood and the arched top covered with a thin brass plate. It is suspended on the wall by a hoop and four spurs.
Sizes
(Height clock) 7.6 cm (Width) 4.7 cm (Depth) 4.8 cm
(Height clock) 3 in (Width) 1.9 in (Depth) 1.9 in
Price
sold