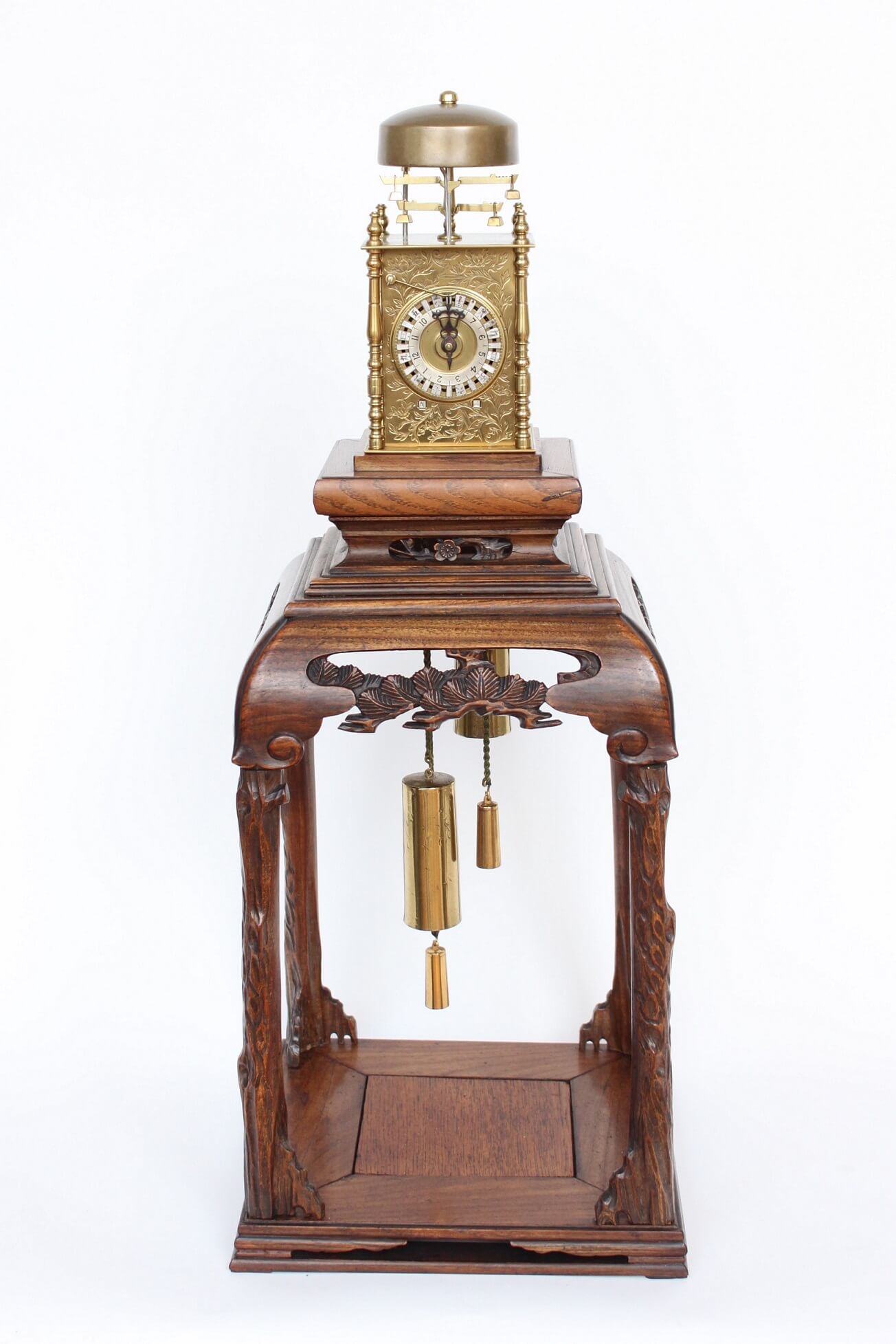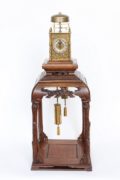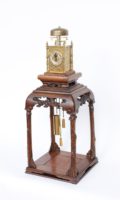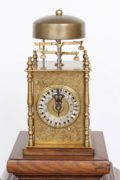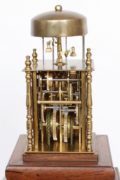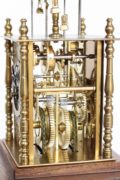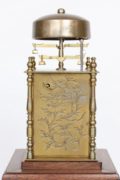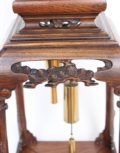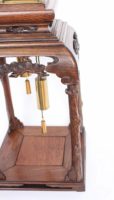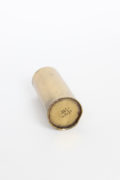 watch the clock changes run and strike
An attractive Japanese engraved brass 'Yagura Dokei' lantern clock on stand, circa 1873.
Description
The dial
The 6-cm revolving chapter ring consist of engraved silvered shields with the signs of the 'hours' (toki). In between the toki shields there are plain shield for the half toki. At the inner rim of the chapter ring there is a ring callibrated with Arabic numerals. This Western influence strongly points to a date of creation in or close to 1873, the year that Japan changed from temporal hours to equinoctial or equal hours. In five shields is an opening in which a screw can be put that will activate the alarm at that time. The chapter ring turns across a pierced blue steel fixed hand. The chapter ring is fitted in a very well engraved brass dial adorned with chrysantemums. Below the chapter ring there are two apertures for the calendar.
The movement
The movement is driven by two weight and has a duration of fifteen hours. The movement is regulated by two alternating balances in combination with verge escapement. Twice per twenty four hours the movement changes from one balance to the hour during the striking thus changing from day to night hours or vice versa. The clock strikes the 'hours' and half toki by means of a countwheel on a bell. The is an alarm driven by a small spring barrel with fixed winding at the back.
The case
The brass case is similarly decorated at all sides with finely engraved chrysantemums and has ornate turned pillars on all corners. The clock is surmounted by four turned finials and a bell on a turned bell stand. The whole is placed on a well carved stand decorated with foliage and raised on four 'tree trunk' supports on a square base.
Sizes
(Height) 63 cm (Width) 25 cm (Depth) 24.5 cm
(Height) 24.8 in (Width) 9.8 in (Depth) 9.6 in
Price
sold