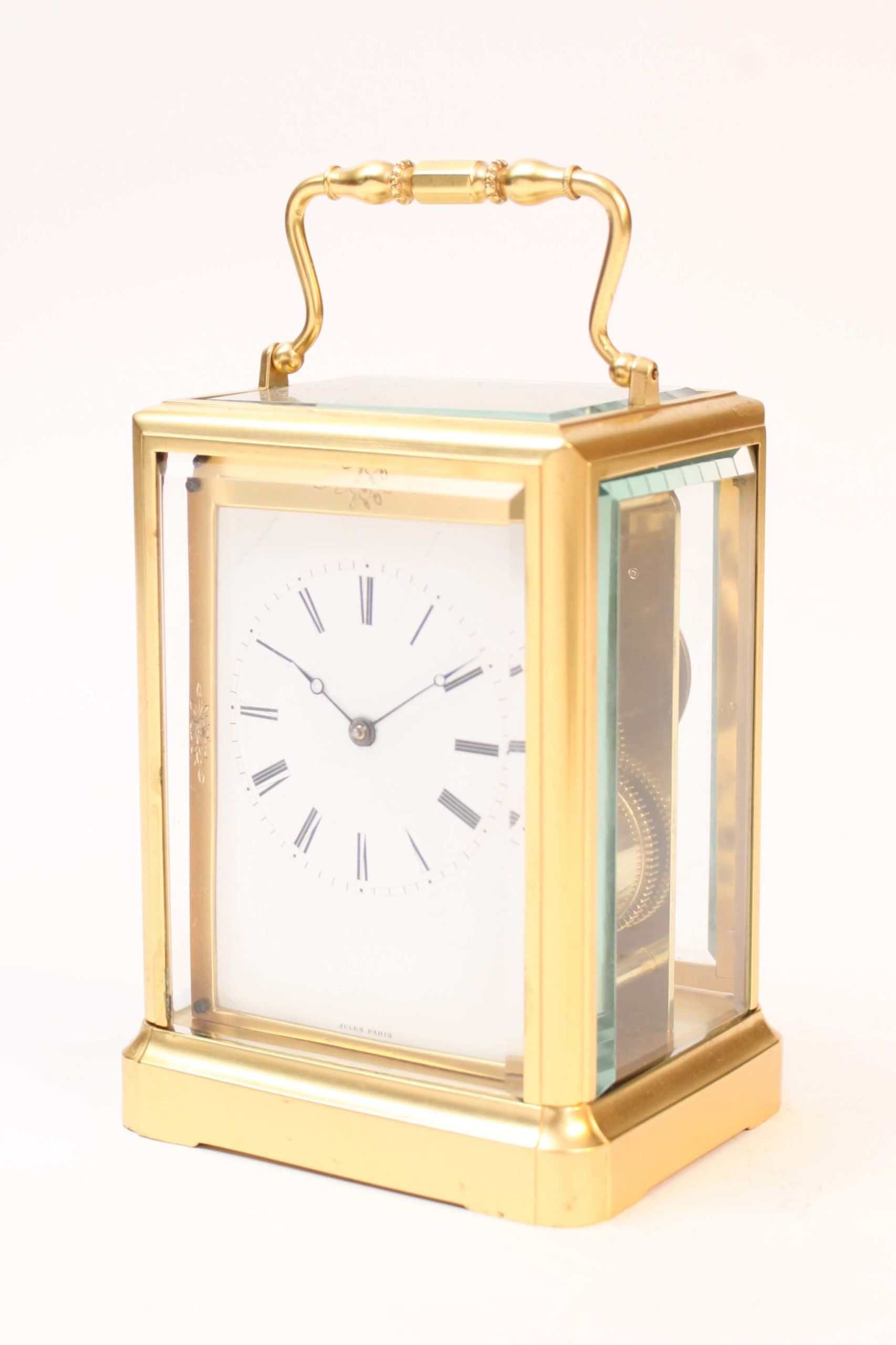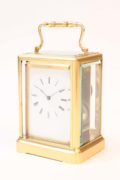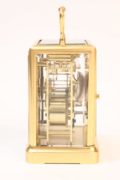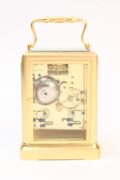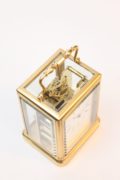 An early French brass 'one-piece' carriage clock with Jules escapement, circa 1840.
Description
The Dial
The 6-cm enamel dial is fitted in a gilt brass surround with small engraved flowers. It has Roman numerals en is signed Jules Paris. The Breguet hands are made of blued steel.
The Movement
The movement is driven by two spring barrels and is of eight day duration. On top there is the beautifully constructed escapement. It consists of a subframe with the anchor escapement with ruby pallets below and the split balance with helical spring fitted in a sub frame. Although this escapement is not uniquely used by Jules but also by several early makers as Bolviller, Auguste and beguin, it is named after Jules. (Jules escapement) The clock strikes the full and half hours on a bell by means of countwheel. Both the use of a bell instead of a gong and countwheel instead of rack striking, are characteristics that are limited to the early carriage clock production that was initiated by Paul Garnier. At the bottom of the back plate it is numbered 844 and signed Jules A Paris.
The Case
The brass case consists of moulded posts connected together solid. Because this solid construction in contrast of the multi-piece cases, this type of case is called 'one-piece'. It is surmounted by a well made handle and has beveled glass panels to all sides and top. The whole is fitted on the moulded base with rounded corners.
Jules echappement
In teh standard book on carriage clocks by Allix en Bonnert both movement and escapement of this particular clock discussed and depicted. Allix & Bonnert, Carriage Clocks and their development, pp. 73-74.
Sizes
(Height) 17 cm (handle up) (Width) 9.5 cm (Depth) 8.3 cm
(Height) 6.7 in (handle up) (Width) 3.7 in (Depth) 3.3 in
Price
Sold
Signature
Jules