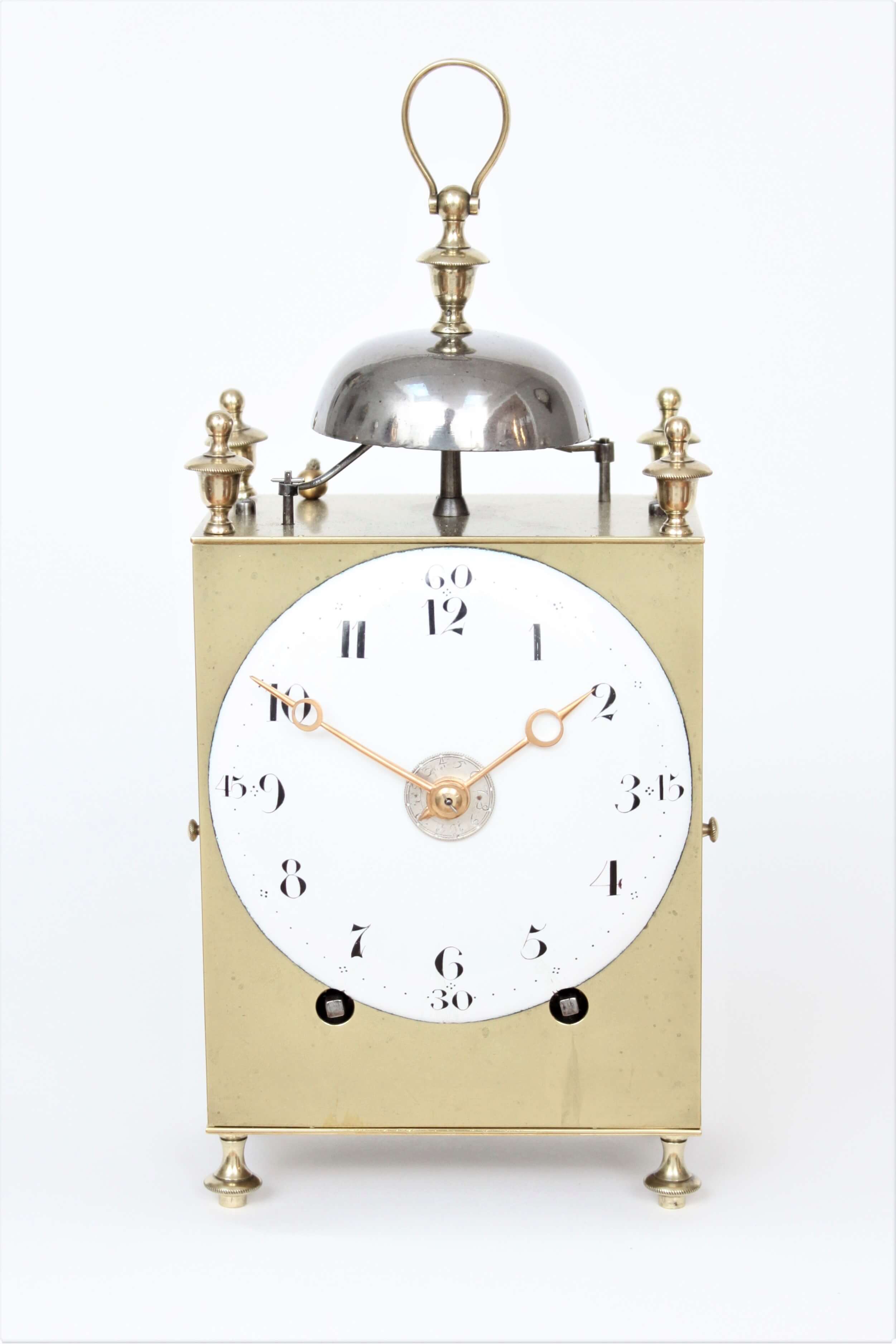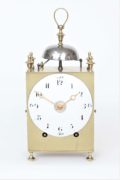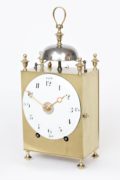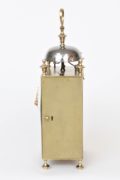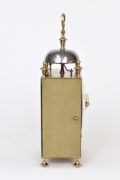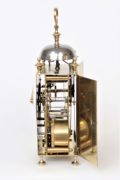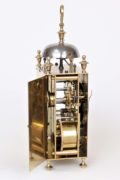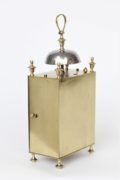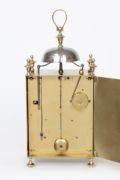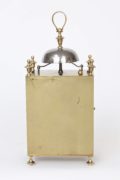 An early Swiss brass striking and repeating Capucine travel clock with alarm, circa 1800
Description
The dial
The 11-cm enamel dial has Arabic numerals and doesn't have a bezel which will become usual in the period hereafter. The brass hands are of the Breguet type and the alarm disc is made of engraved silvered brass.
The movement
The movement is driven by two spring barrels and has a duration of eight days. It is being regulated by anchor escapement in combination with a silk suspended pendulum. The clock strikes the full and half hours by means of rack striking. Two minutes after the full hour, the clock strikes the hours again. This feature is called 'Morbier striking'. One can also have the clock repeat the last hour that struck by tripping the lever sticking out of the side door on the right side. This repeating was used in the night time when making light was difficult. The alarm can be set by the silvered alarm disc and activated by pulling the string on top and winding an auxiliary spring barrel.
The case
The rectangular brass case has doors to the sides and back. There are urn finials on the top corners. In the middle there is a bell with a handle on top on a fifth urn finial. The whole is placed on four turned toupee feet.
Sizes
(Height) 26 cm (with handle up) (Width) 11.5 cm (Depth) 8cm
(Height) 10.2 in (with handle up) (Width) 4.5 in (Depth) 3.1 in
Price
Sold