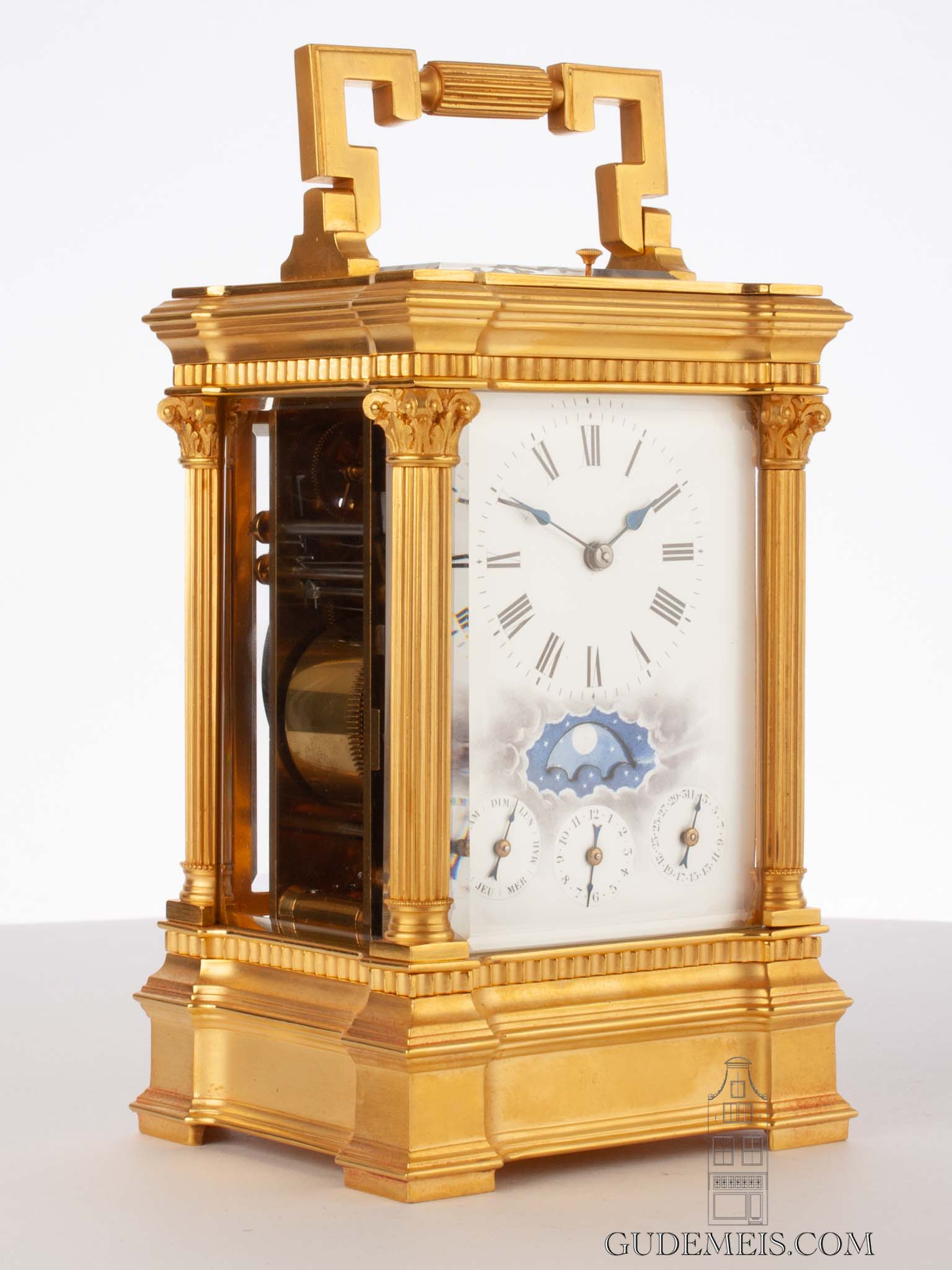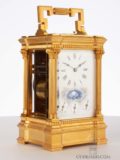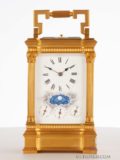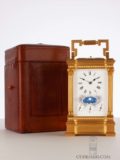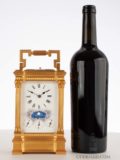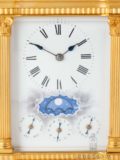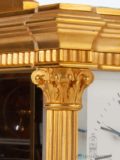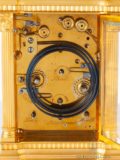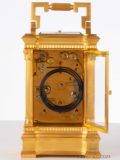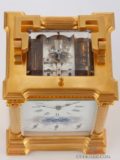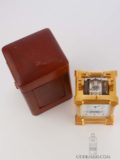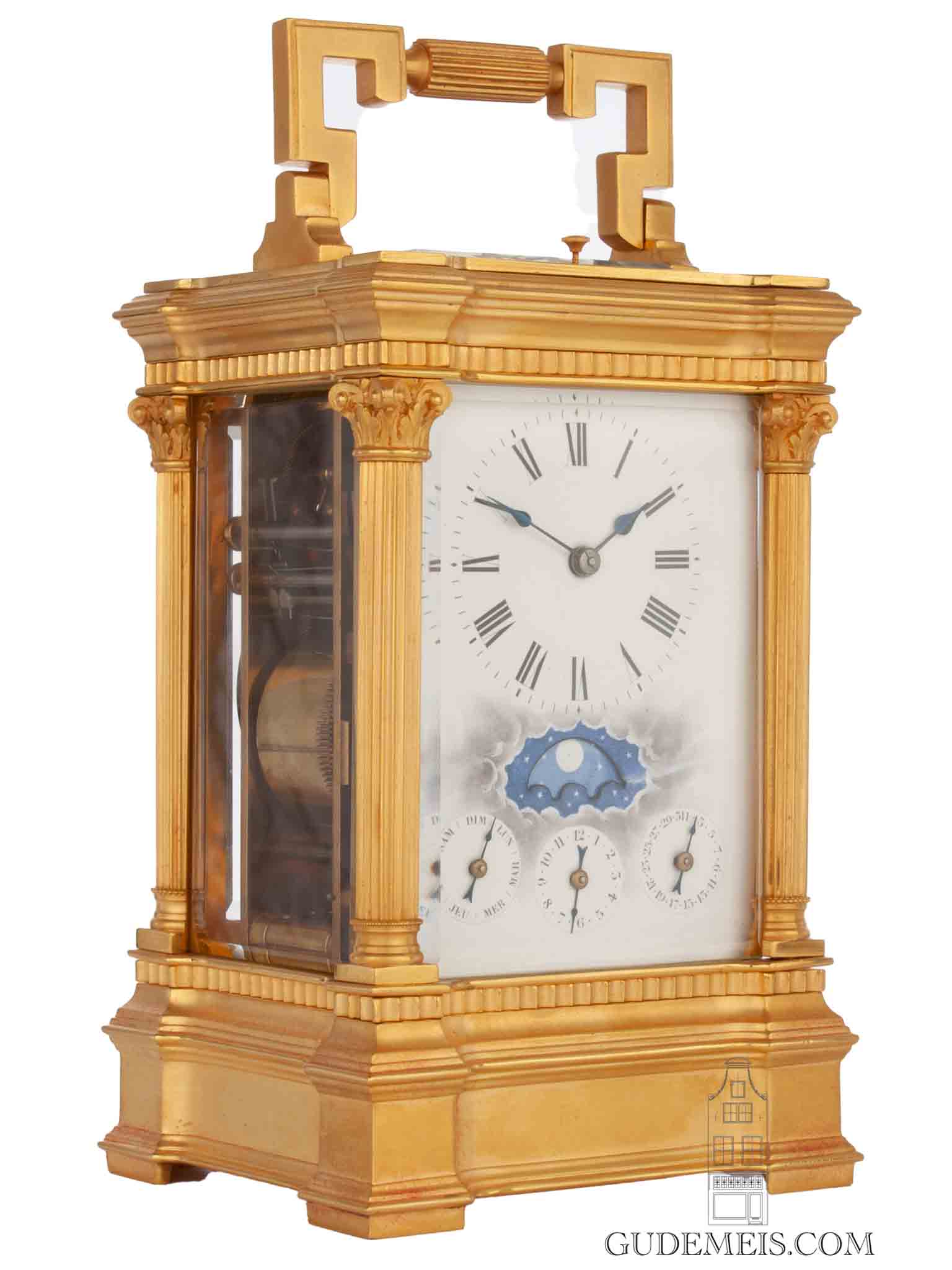 An important French gilt grande sonnerie carriage clock with moonphase and calendar, circa 1870.
Description
The dial
The 7.5-cm enamel dial has Roman numerals. Below there is the blue moonphase between clouds and stars and three subsidiaries for day of the week, alarm and date indication.
The movement
The movement is driven by two spring barrels and has a duration eight days. It is being regulated by a platform lever escapement in combination with a bi-metallic balance with adjustment screws. The clock is equipped with an alarm which can be activated by winding an auxiliary spring barrel and setting the alalrm time. The movement has 'grande sonnerie' quarter striking by means of rack striking on two gongs. 'Grande sonnerie' means that each quarter, both the quarters and hour is struck. By pushing the repetition button on top of the case, the clock will repeat the last hour and hours that have sounded. This function being very useful in a time when one needed fire to see in the dark and just 'switching the light on' wasn't possible. At the bottom of the case there is a lever for silence/petite sonnerie/grande sonnerie.
The Case
The case is made of gilt brass. With its angular handle and rectangular base this case is a variation on the 'Anglaise' case. The moulded top with protruding corners has a beveled glass panel revealing the working escapement. The dentil moulding below this plane is supported by four fluted columns with capitals. The high base which also has protruding corners has two fine mouldings and is raised on flat feet. As stated above, there is a lever for silence/petite sonnerie/grande sonnerie. The original travel case is still with the clock.
Sizes
(Height) 20.7 cm (handle up) (Width) 10.6 cm (Depth) 9.1 cm
(Height) 8.1 in (handle up) (Width) 4.2 in (Depth) 3.6 in
Price
Sold