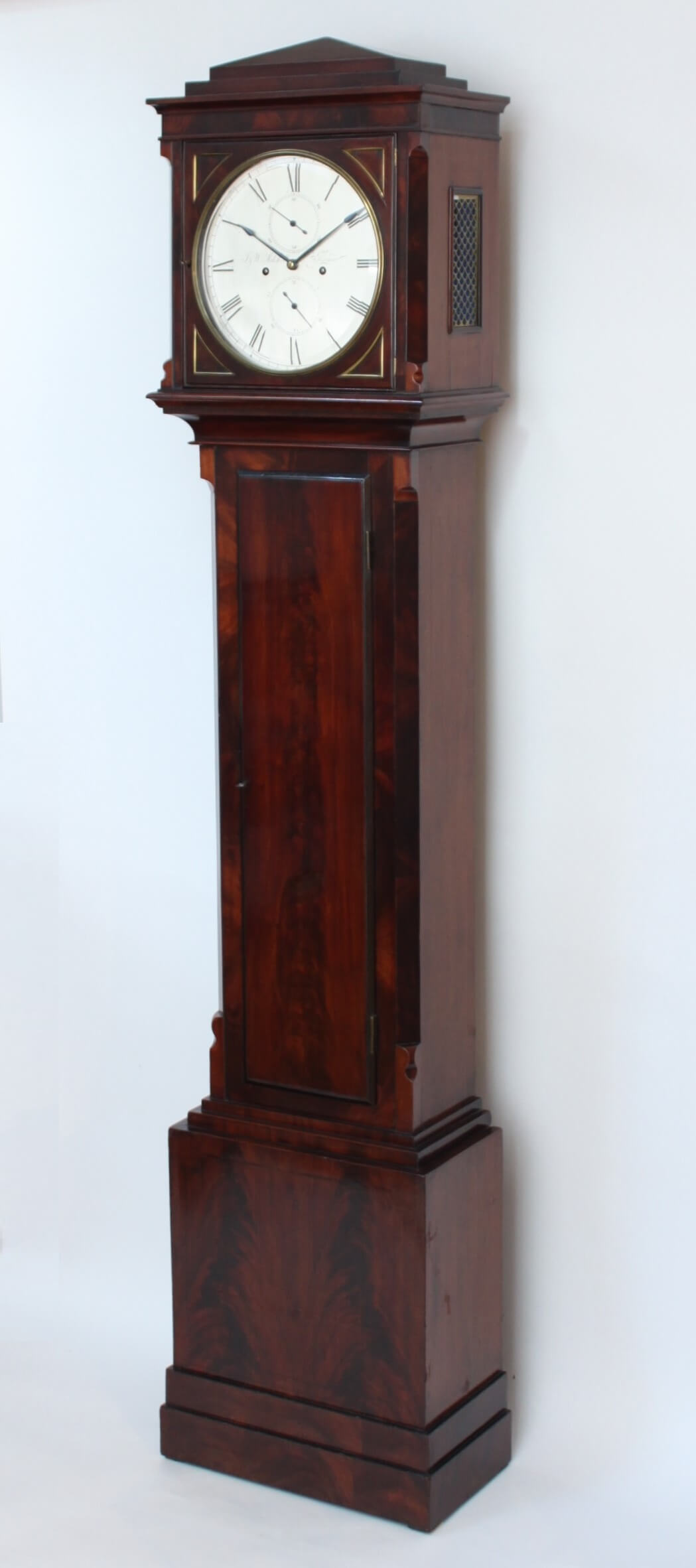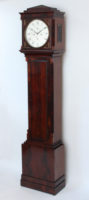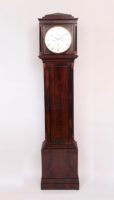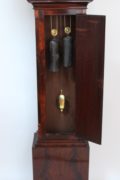 An unusually small Scottish mahogany longcase clock Mitchell Glasgow, circa 1825
Description
The dial
The 28-cm annular silvered and engraved dial has Roman numerals and is signed J & W Mitchell Glasgow. The clock has blued steel spade hands and subsidiaries for seconds and date.
The movement
The movement is driven by weights and has a duration of eight days. It is regulated by anchor escapement in combination with a pendulum. The clock strikes the hours on a bell by means of rack striking.
The case
The unusually small case is veneered with well figured mahogany of rich colour. The square hood with canted corners has a diamant shaped cresting and fine mouldings. The door has brass lined spandrels and a brass bezel. There are brass cale frets to the sides. The The canted trunk has a long rectangular door. The square moulded base is raised on a double plinth.
The makers
The signature refers to John and William Mitchell registered working in Argyle street Glasgow from 1820 until 1860. There is also a mentioning of them working in Buchanan street in 1835. Finally they are registered working also in London from 1851 until 1865.
Brian Loomes, Watchmakers and Clockmakers of the World, complete 21st Century edition. pp. 543.
Sizes
(Height) 199 cm (Width) 44 cm (Depth) 24 cm
(Height) 78 in (Width) 17.3 in (Depth) 9.4 in
Price
sold
Signature
J & W Mitchell Glasgow