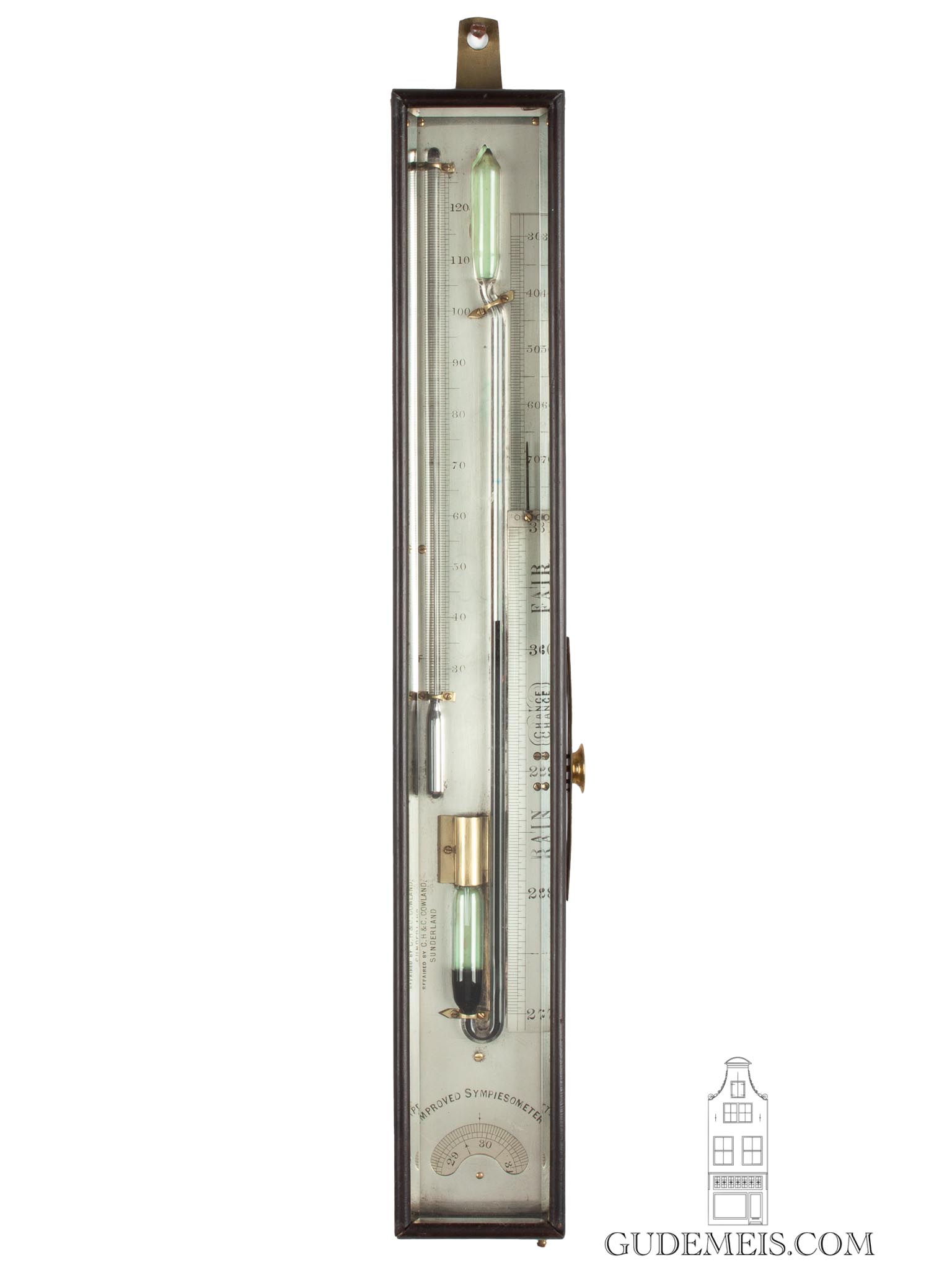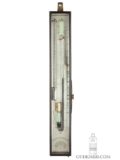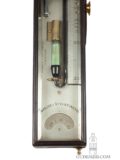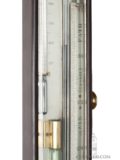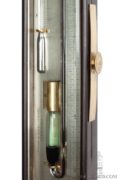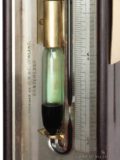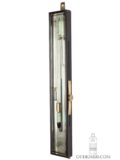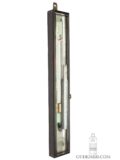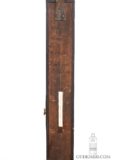 A fine and early English mahogany sympiesometer, circa 1840.
Description
The story
A sympiesometer is a so-called thermo-barometer. The principle of this instrument was already used late 17th Century on a design by Hooke. But is was Adie who patented a much improved version in 1818 of which this is a fine example. A sympiesometer doesn't function with a mercury filled tube but with a reservoir filled with hydrogen and colored almond oil. Hydrogen reacts strongly to changes both barometric pressure and temperature. When knowing the current temperature (by using a thermometer) one can determine the air pressure. By using the knob on the side of the case one can slide the scale to the current temperature which enables the user to read the air pressure. The small dimensions and accuracy made these instruments very suitable for use at sea. This very sympiesometer was owned by a ship's captain according the inscription on the back;'This belonged to Capt. L.P. Heald Rockport Maine.' It also belonged to the collection of the Penobscot Marine Museum in Seasport Maine.
The plates
The engraved silvered brass plates are inscribed 'IMPROVED SYMPIESOMETER' and 'repaired by C.H. & C. Cowland Sunderland'. The sliding scale can be moved by the brass knob on the side. Below there is a rotating disc that can used as a vernier.
The case
The rectangular case is made of solid mahogany and has a beveled glass panel. It is suspended by a brass strip on the wall. On the back panel it is inscribed with ink; 'This belonged to Capt. L.P. Heald Rockport Maine.' Further here is a typed label reading; 'Penobscot Marine Museum'.
Sizes
(Height) 52 cm (including brass strip) (Width) 8 cm (Depth) 3 cm
(Height) 20.5 in (including brass strip) (Width) 3.1 in (Depth) 1.2 in
Price
Sold
Signature
C.H. & C. Cowland Sunderland