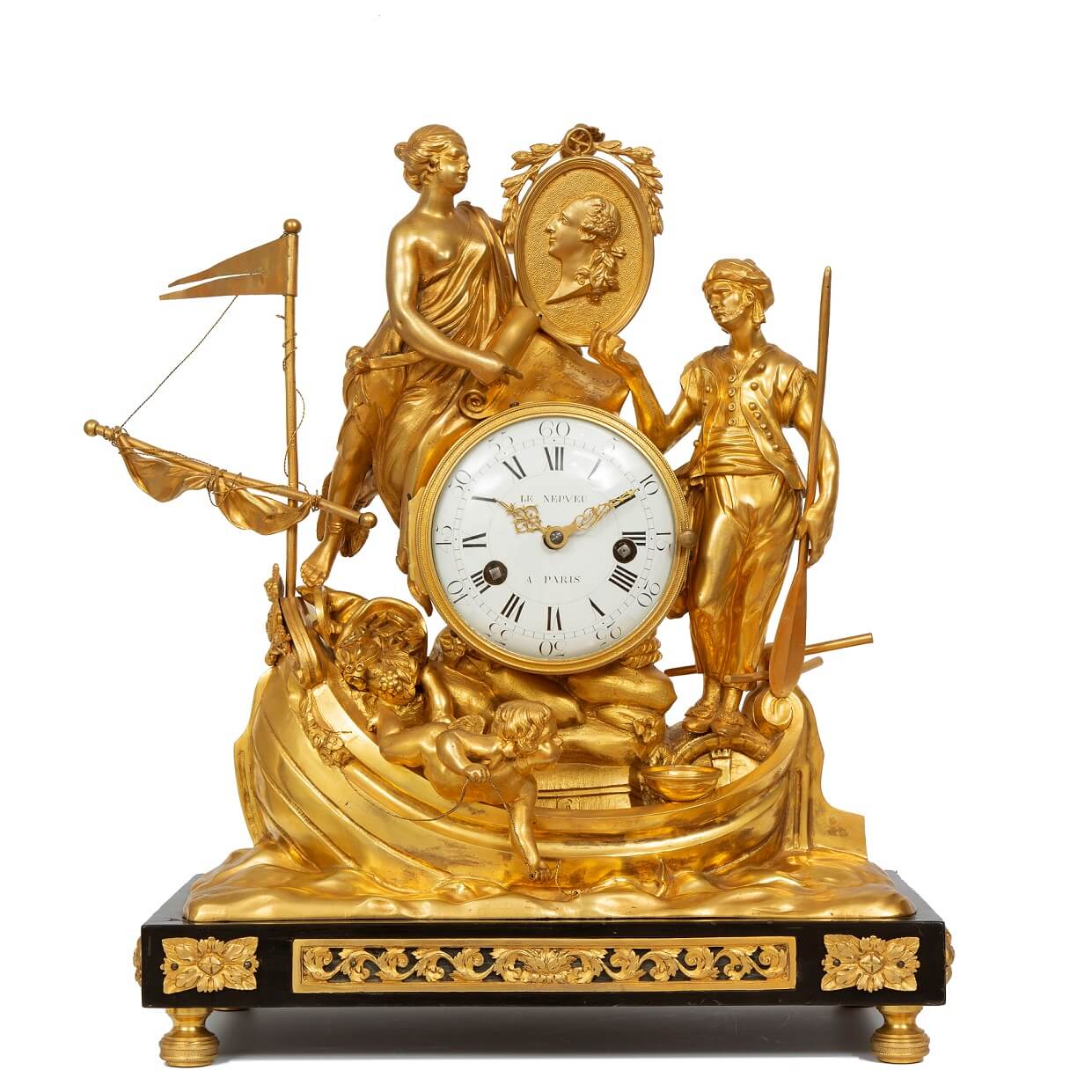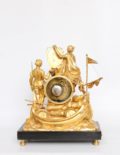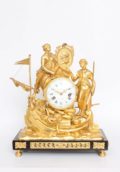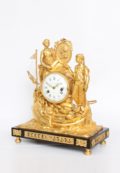 A French Louis XVI gilt bronze mantel clock, Les Corsaires, Le Nepveu, circa 1770
Description
The dial
The 12-cm enamel dial has asymmetrical winding holes and is signed Le Nepveu A Paris. The finely pierced and engraved hands are made of gilt brass.
The movement
The movement is driven by two spring barrels and has a duration of eight days. It is regulated by anchor escapement in combination with a silk suspended pendulum. The clock strikes the full and half hours on a bell by means of a countwheel.
The case
The movement is fitted in a gilt bronze case lying on top of the cargo of a boat. On the one side of the boat there is a standing lady holding the portrait of Louis XVI. On the other side there is a sailor holding a paddle. The boat floating on waves and mounted on a an ebonised base with gilt mounts and feet.
The theme
The theme of this model which is known as 'Les Corsaires' is the allegory of Louis XVI as protector of the trade and shipping.
The maker
The signature probably refers to Nicolas-Antoine Le Nepveu who is recorded working in the rue Salle au Comte (1778- -1789) and the rue Magliore (1789 – 1795).
Sizes
(Height) 45.5 cm (Width) 39.5 cm (Depth) 20.5 cm
(Height) 17.9 in (Width) 15.6 in (Depth) 8.1 in
Price
sold
Signature
Le Nepveu A Paris