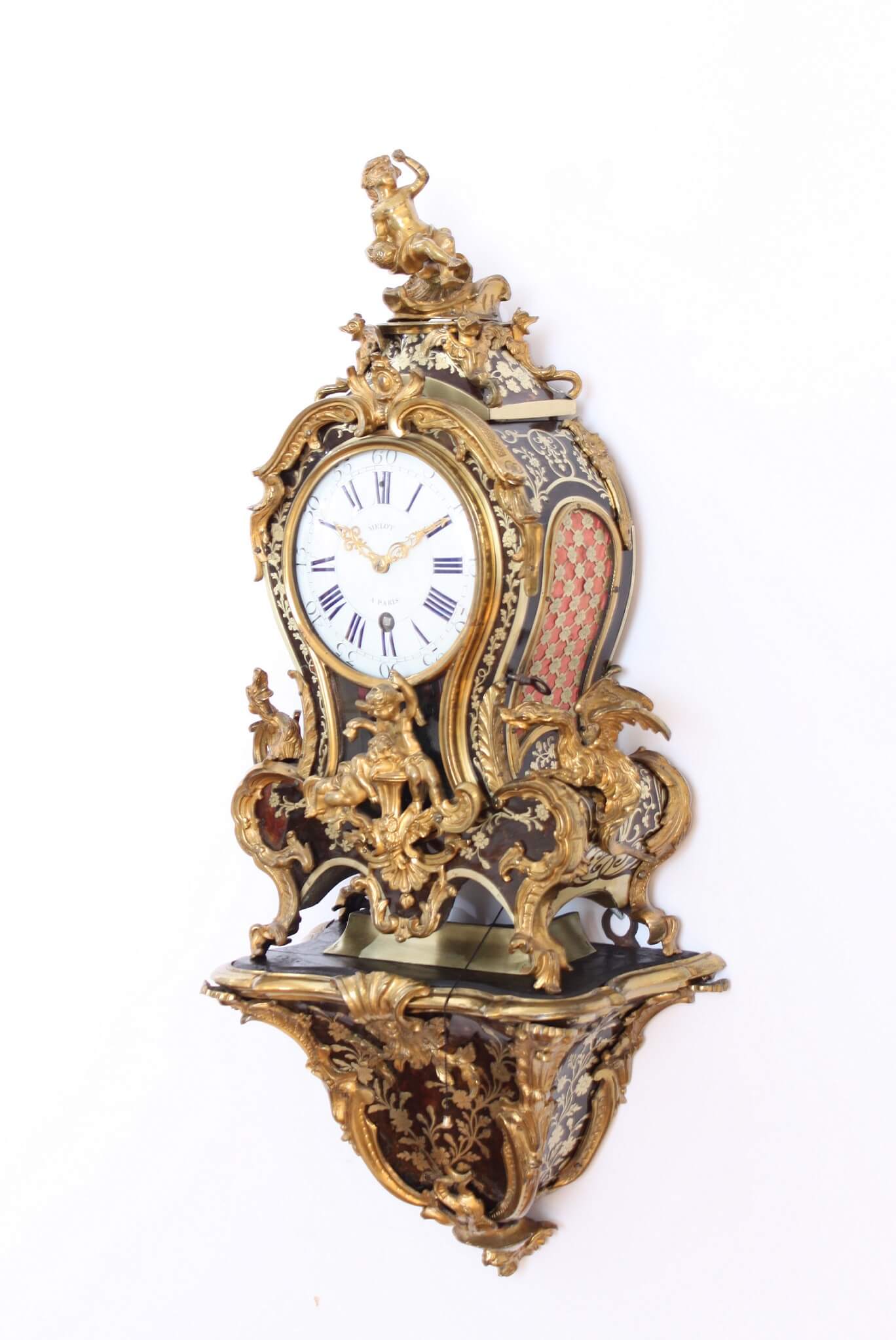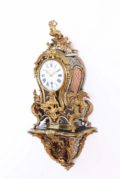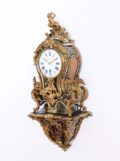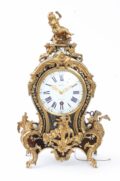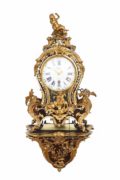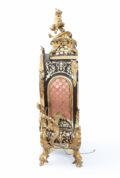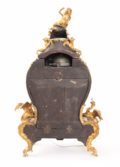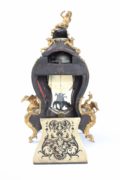 A small French Louis XV Boulle inlaid quarter repeating bracket clock, Melot A Paris, circa 1750.
Description
The dial
The 14.5-cm enamel dial has blue Roman numerals and is signed Melot A Paris. The well made foliate pierced and engraved gilt hands are of the fleur-de-lis type.
The movement
The identical signed plated movement has beautiful knopped pillars. It is being driven by a spring barrel and has an eight day duration. It is regulated by a tic-tac escapement in combination with a silk suspended pendulum. The clock has pull quarter repeating on two bells.
The case
The case is a beautiful example of the Louis XV style also called Rococo. The scrolling and natural lines form a wonderful design. The case is throughout veneered with tortoiseshell with engraved brass marquetry inlay. This technique is called Boulle-technique after its inventor Charles-André Boulle. The case is surmounted by a putto on a shell surrounded by four winged dragon mounts. De waisted case has another two playful dragons on the sides. Below the dial is a mount incorporating two putti. The clock is raised on scroll feet and placed on an ogee shaped matching bracket. Both case and bracket are signed Ant. Foullet.
Sizes
(Height) 73.5 cm cm (Width) 32 cm (Depth) 17 cm
(Height) 28.9 in (Width) 12.6 in (Depth) 6.7 in
Price
€ 26.000
Signature
Melot A Paris