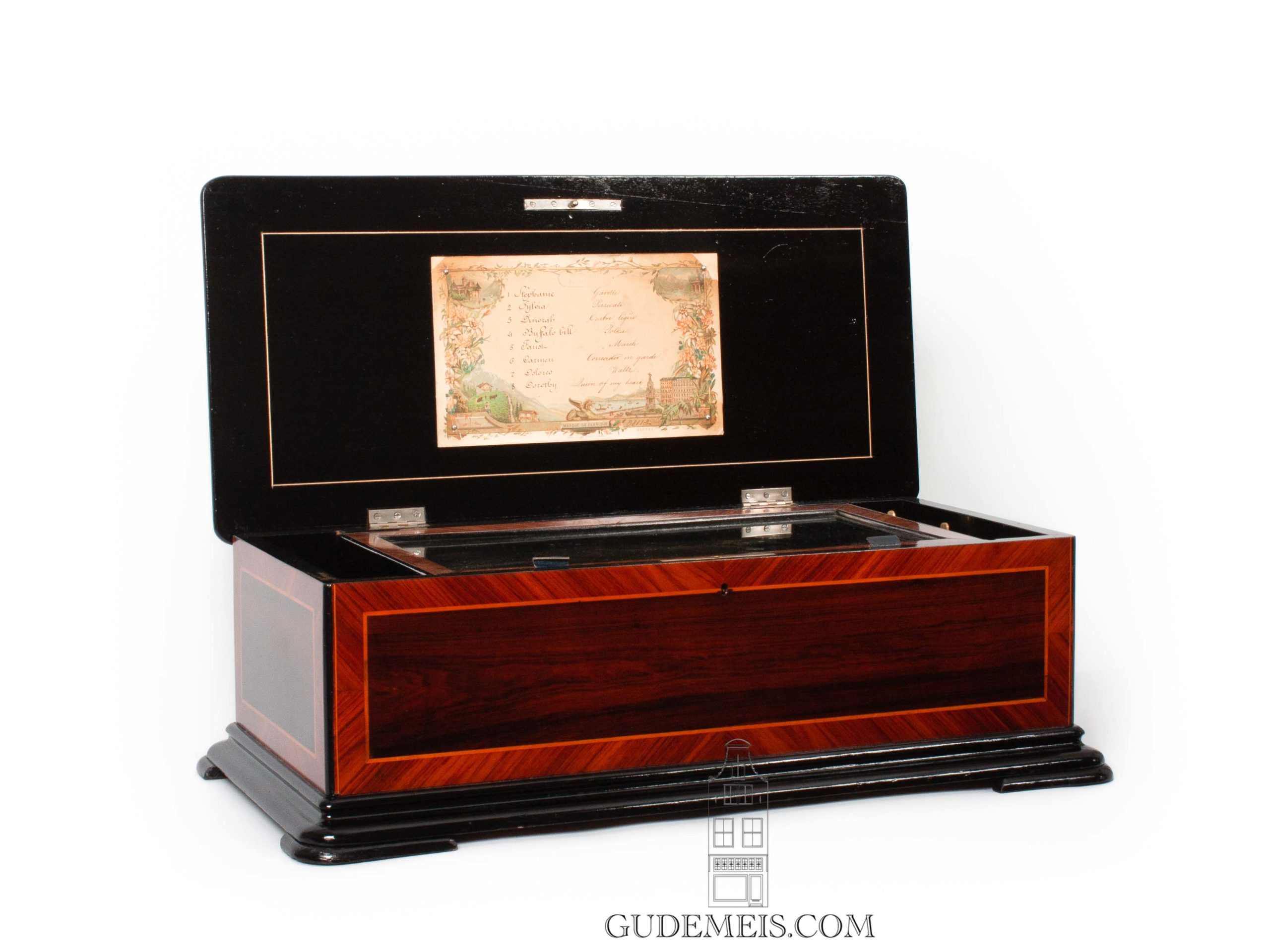 A Swiss rosewood cylinder music box with eight airs by Rivenc, circa 1880.
Description
The mechanism
The brass mechanism is driven by a spring barrel with fixed winding lever. It plays one of eight tunes with a 32.5-cm wide cylinder on a steel comb. This comb is screwed down with ornamental copper rosettes which typical for Rivenc just as is the 'Sphinx' motive on the govenor. The box has two operating leveres. The first for starting and stooping the melody when it has finished. The second lever is for either changing or repeating the tune.
The case
The rectangular case has ebonized mouldings and is veneered with rosewood in cross banded panels. On the inside of the lid is the tune sheet. The whole is raised on flat ebonized feet.
The program
1. Stéphanie Gavotte
2. Sylvia Pizzicati
3. Dinorah Ombre Légere
4. Buffalo Bill Polka
5. Faust March
6. Carmen Torreador en Garde
7. Doloreo Waltz
8. Dorothy Queen of my heart
Sizes
(Height) 20.5 cm (Width) 63 cm (Depth) 32.5 cm
(Height) 8.1 in (Width) 24.8 in (Depth) 12.8 in
Price
€ 12.500
Signature
Rivenc