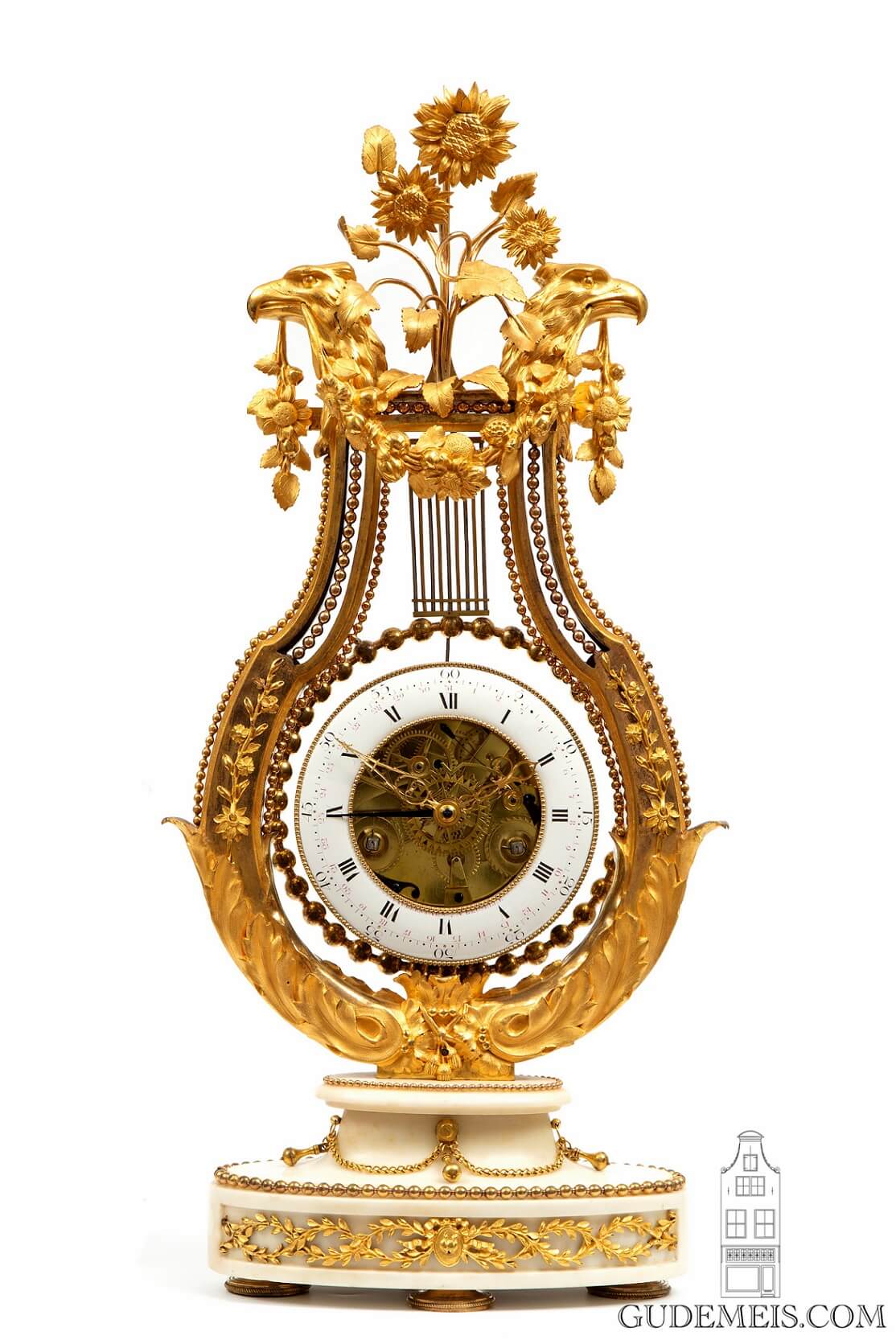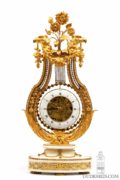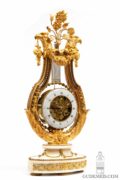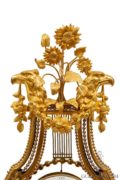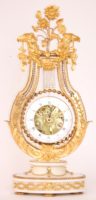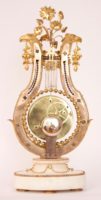 A large French Louis XVI lyre mantel clock with oscillating bezel, circa 1780
Description
The chapter ring
The 15.5-cm wide enamel chapter ring has Roman numerals for the hours. Around those are the red date numerals. The outer rim is calibrated for minutes with every five minutes numbered and a gilt dot. It is signed for the seller Vauderstaen A Bruselle above the VI. The finely pierced and engraved hands are of the fleur-de-lis type. The date is indicated by a blued steel pointer.
The movement
The movement is driven by two spring barrels and has a duration of fourteen days. It is attractive that the front plate is visible through the open center of the chapter ring revealing the beautiful wheels. The clock strikes the hours and half hours on a bell by means of countwheel. It is regulated by a pinwheel escapement in combination of a gridiron pendulum with oscillating bezel.
The ormolu case
The case is made of finely cast and chiseled gilt bronze. The top part of the 'lyre' is surmounted by beautiful eagle heads with a garland in their beaks and flowers in between. The lower part of the 'lyre' is coveted in acanthus leaves with sprouting flowers. The arms of the 'lyre' are partly skeletonised and executed in yellow and rose gilding. The whole is placed on an oval white marble base with ornamental chains and a foliate ornament in the plinth. All raised on flat turned feet.
Sizes
(Height) 64 cm (Width) 30 cm (Depth) 12.5 cm
(Height) 25.2 in (Width) 11.8 in (Depth) 4.9 in
Price
sold
Signature
Vauderstaen A Bruselle