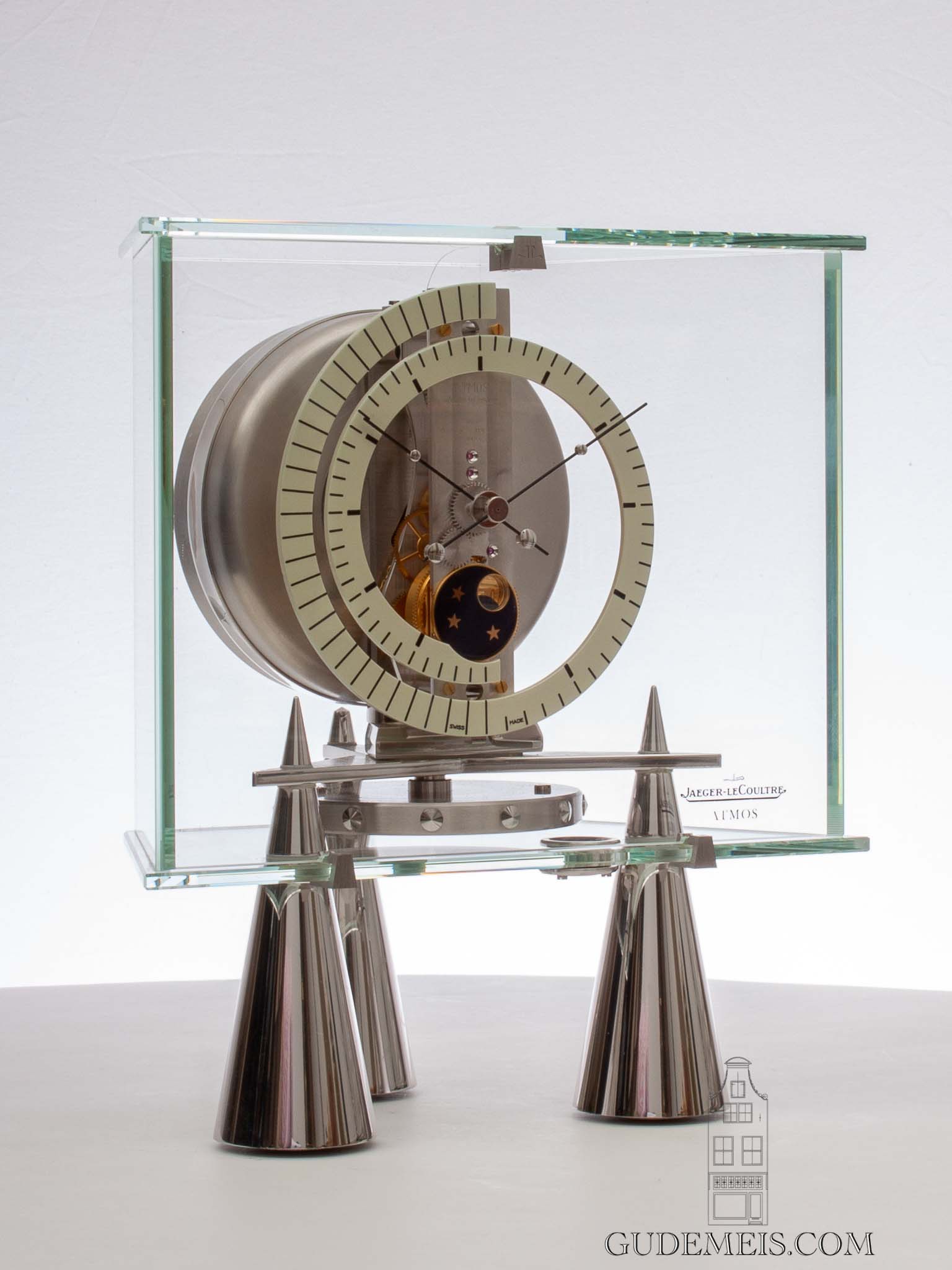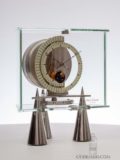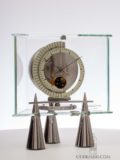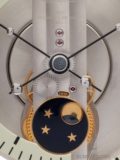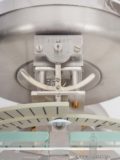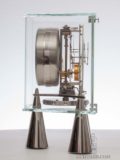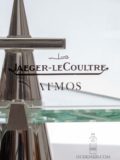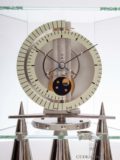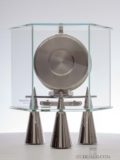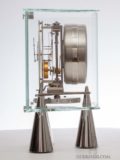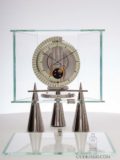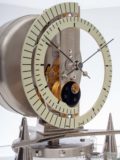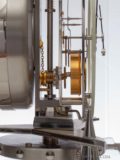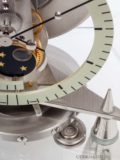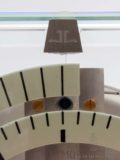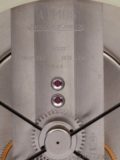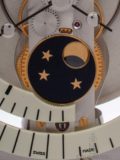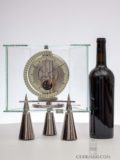 A rare Swiss rhodium Jaeger Lecoultre atmos clock 'Atlantis' with moonphase, circa 1995.
Description
The Atmos Atlantis
In 1988 it was sixty years ago when the first atmos clock was produced. To mark this occasion Jaeger Lecoultre asked the designer Kohler and Rekow from Paris to design a futuristic atmos clock. The design was named atmos '88 and is still in the Jaeger Lecoultre museum. On the basis of this design the Atmos Atlantis was developed in 1995. Between 1995 and 1999 about fifty of these clocks were sold with only a few of those with moonphase.
The dial
The spiraled chapter ring is marked for hours and minutes. Below it is inscribed 'Swiss Made'. The straight blued steel hands are embellished and balanced with rhodium discs. Through the open chapter ring the moonphase is visible.
The movement
The rhodium plated movement (atmos III) is driven by a small spring barrel. A drum that expands and shrinks due to temperature changes moves a chain which winds the spring. The movement is regulated by a large balance wheel with a thirty second oscillation.
The case
The movement is placed in a wedge shaped glass case with detachable front panel which is signed Jaeger LeCoultre Atmos. The movement is mounted on a triangular rhodium platform with the balance turning below, supported by the three conical rhodium feet.
Sizes
(Height) 27 cm (Width) 25 cm (Depth) 15 cm
(Height) 10.7 in (Width) 9.8 in (Depth) 5.9 in
Price
sold
Signature
Jaeger LeCoultre